Posts tagged
Bluetooth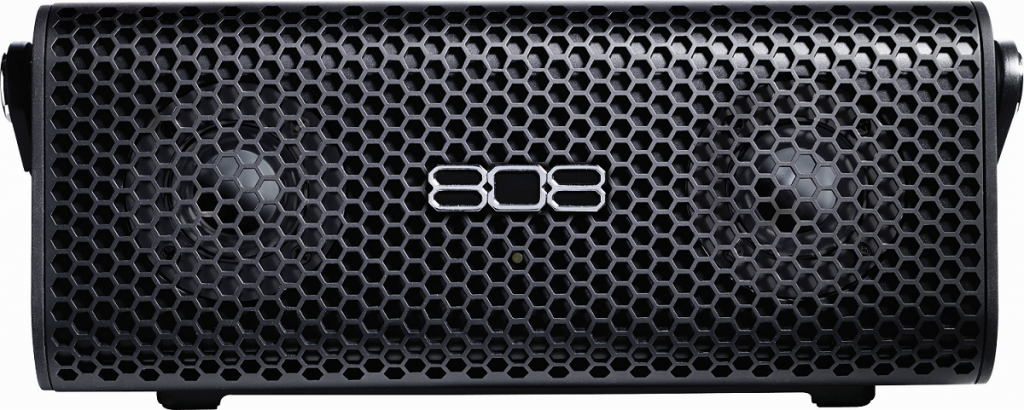 The "HEX" TL Portable Bluetooth Speaker gives users their own two-way concert stack, with a 2-way acoustic design, delivering clear highs through a dedicated tweeter. The "HEX" TL offers a balanced response from a full-frequency driver and thumping bass from a rear bass resonator. The result is rich, detailed, room-filling audio for any musical style. The 808 "HEX" TL is available in black, red and white for $79.99 MSRP.
This speaker is legit. I was having fun blasting some tunes from my iPhone this week. The sound is crisp and clear. You can play music wirelessly anywhere from your smartphone or tablet. You get up to 10 hours of play time (normal volume) from rechargeable Lithium-ion battery.  It is easy to pair and connect. There is an aux input with a wireless 30 feet range. It comes with a AC power adapter, USB charging cable, Aux-in cable. It is worth every penny.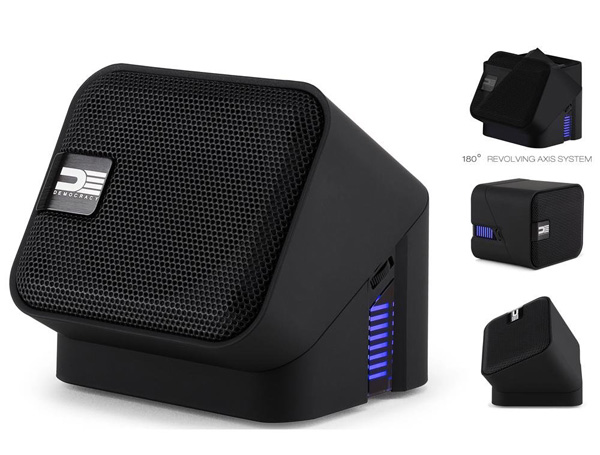 It seems that there are many wireless Bluetooth speakers out there. Some are way too expensive and some don't even pull enough power for one room. Recently I was able to check out the Democracy. Starting with the Bluetooth technology that allows you to have seamless streaming on select iPhone, iPad, Smartphone, Tablet, MacBook, laptop or any other Bluetooth-enabled device.
Set up was a snap and the Democracy speaker was ready to go. You can move the speaker in any direction by using its revolving axis system. This feature allows for optimum music enjoyment. The Democracy's exclusive three-position axis system intelligently enables an ergonomic solution to enhance the music experience just by a single twist of the wrist. It is like the Rubik's cube of speakers.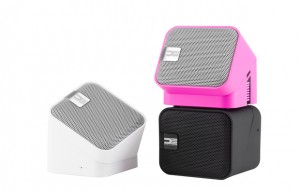 You can also use the Democracy to take conference calls anywhere in the office, car, at home, alone or with a group. There is an integrated sharp, powerful, built-in microphone. I was very pleased with the mic when I was using Skype.
You also get 8 hours of music play with its built-in battery time to eliminate the need to carry bulky power supplies while looking for outlets to plug in. The rechargeable battery is efficient and frees your speaker of wires for maximum versatility whether indoor or outdoor. When you do recharge the battery there is a smart LED power indicator. When the LED is in full color, or be notified with a dull color when recharging is suggested.
Even if you wanted to pair up a source that is not Bluetooth ready, no problem. You can use the built-in 3.5 mm audio cable. The cleverly imperceptible audio cable will always allow you to use an audio device without Bluetooth capability.
I was a big fan of the Democracy wireless Bluetooth portable speaker. If you are looking for a speaker that has great sound and a small price tag then check out the Democracy. For more information check out their website!