Posts tagged
blu-ray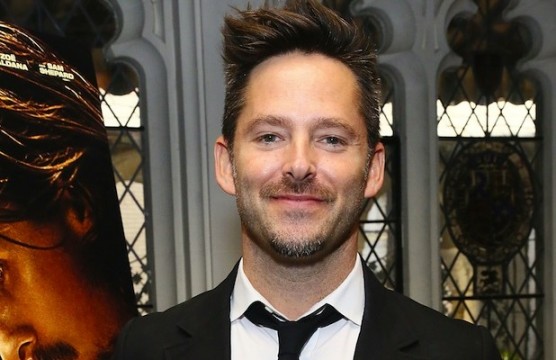 If you are into films that are gritty and show real life drama than you must have already seen "Out of the Furnace." If not I suggest you pick it up on Blu-ray or DVD. Scott Cooper directed and co-wrote the screenplay. The film is a tale about a family that just can't keep its head above water. "Out of the Furnace" has an all-star cast that includes Christian Bale, Casey Affleck, Woody Harrelson, Zoe Saldana, William Dafoe, and Forest Whitaker.
Bale plays the role of Russell Baze, who works all day at the steel mill and then goes home to care for his terminally ill father. To add more stress in his life, his brother Rodney comes back from Iraq from his service in the military. Rodney not wanting to follow his family's lead by working in the mill starts to enter an underground bareknuckle boxing league. That league is run by a drug dealer played by Woody Harrelson. Russell tries to help out his brother before anything bad can happen. I will stop there so I don't ruin the film for you, but take my word for it you will be pulled right in as soon as the film begins.
I was lucky enough to talk with Scott Cooper about the film and how his experience as an actor helps him now as a director. Also enter for your chance to win a copy of "Out of the Furnace" on Blu-ray below.
Art Eddy: "Out of the Furnace" has gritty feel to it. You grew up in an area similar to where the film took place. Did you have any knowledge of things like underground fighting that took place where you grew up?
Scott Cooper: I grew up on the coal fields of Virginia. My grandfather was a coal miner. I always knew that kind of blue collar work ethic. I grew up among people like that. I wanted to write and set the story in steel country. There is no better place to do that then in Western Pennsylvania. In particular this town called Braddock, Pennsylvania that I have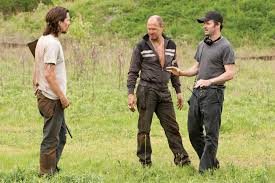 grown very fond of.
Just like my protagonist played by Christian Bale, this town also has been beset by this relentless fate. They have had a very, very difficult time. The bareknuckle fighting society can easily just as happen in the lower side of Manhattan, or the Midwest, or Deep South. We all have been some type of gladiators of one nature or another. That is a kind of metaphor for a man who in Casey Affleck's character who has been trained by the United States government to fight in both Iraq and Afghanistan. So nothing is too literal in its own.
AE: While watching the film it seemed that every character had that moment where they could just lose it. Was that your vision and if so what did you tell the actors to do to create that sense of being volatile?
SC: When you are dealing with actors of this caliber, who truly are the best screen actors that we have here in America, they come in with fully formed opinions and a point of view. They read a script like "Out of the Furnace" and they understand those moments that can best be dramatized.
So you don't really have to direct them to go to those moments. You want to take them up to that edge before they ultimately explode. That is where it is most exciting. I wanted the film to really be an intense experience from the opening moments with Woody Harrelson in a very public setting in the drive-in that is a relic in its own right all the way through the final frames of the film. I didn't want it to be going with narrative conventions or otherwise Casey's character would have been dead on page nine.
AE: Not only do the actors give the viewer a sense of hopelessness, but the way the scenes were shot also has that vibe. Was that something you made sure of while filming the movie?
SC: It was very conscious to me. I have only made two films, but I guess that both of these films are similar. They have this sense of immersive realism and a kind of observational photography. There are many fine directors who are very technically astute and proficient. Yet you realize that you are watching a movie.
I wanted to make it feel like you are watching real life. There is a difference in the way you photograph and stage scenes. The way the actors move and the way they interact. It is just a different style. It is not for everybody. People want a sense of escapism and go see a movie where they can laugh, have fun, and see actors in crazy costumes. I prefer a much truthful and emotionally true experience. Some audiences don't want to embrace those harsh realities of life. I understand that. If they don't there are certainly other movies that they can go and see.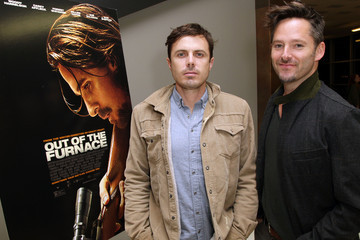 AE: What is the main message you hope the audience takes away from this film?
SC: I would say resilience. You have a man in Christian Bale's character who is beset on all sides by this relentless fate. Yet he is able to overcome that. He is based on someone who is very close in my life, who has suffered similarly. He experienced great tragedy and loss, but he was also able to overcome it. He is one of the most positive people I know.
So regardless of how bad it gets he continues to be resilient and positive and is able to get through those tough moments in life.
AE: How did you form relationships with Christian Bale, Woody Harrelson, Zoe Saldana, William Dafoe, Casey Affleck, and Forest Whitaker on set while filming to create a bond with those actors?
SC: It helps that I am also an actor. I understand their language. I understand their preparation. I understand that every actor in that film and mostly every actor that I have worked with is that we are all different human beings with different personalities. They all had different ways of accessing a character. You have to treat each actor separately and differently.
I have such respect and reverence for actors that feel that the performance is the most important thing in a film. As long as they are authentic and emotionally truthful which comes from casting actors who are not afraid to take their own risks. Actors that will push the artistic boundaries. Christian, Casey, Zoe, Woody, and the rest of the cast have done that. They give very human and raw performances as opposed to performances where you often see them acting in a very technical way and what they are doing is artificial.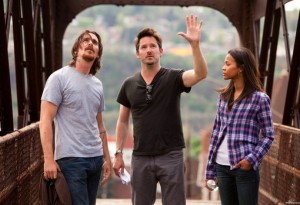 AE: Going along with what you just said about the level of acting I have to say the scene where you have Christian getting out of jail was fantastic. You shot it in a way that people could see his wide range of emotions that he felt on becoming a free man. I just want to say for me that was a tremendous scene.
SC: It is all the things we take for granted. Once you are incarcerated those things go right out the window. You really have to treat each day as if it would be your last and live in the moment. That is the truth. We all have the same fate.
Enter below for you chance to win "Out of the Furnace" on Blu-ray and follow MANjr on Twitter.


Justin Timberlake and Ben Affleck star in this high-stakes crime thriller where the lure of easy money is the riskiest bet of all. When Princeton grad student Richie Furst (Timberlake) believes he's been swindled by an online poker site, he heads to Costa Rica to confront gambling tycoon Ivan Block (Affleck), the man he thinks is responsible. But Richie will soon face the ultimate power play as he finds himself caught between Block's promises of unlimited wealth and the zealous FBI agent (Anthony Mackie) trying to bring him down.
The Blu-ray Combo Pack includes a bonus feature that reveals the true story behind the world of online poker, as well as never before seen bonus content.
The Runner Runner Blu-ray Combo Pack also includes a Digital HD copy of the film.
To win a copy follow MANjr on Twitter for your chance to win!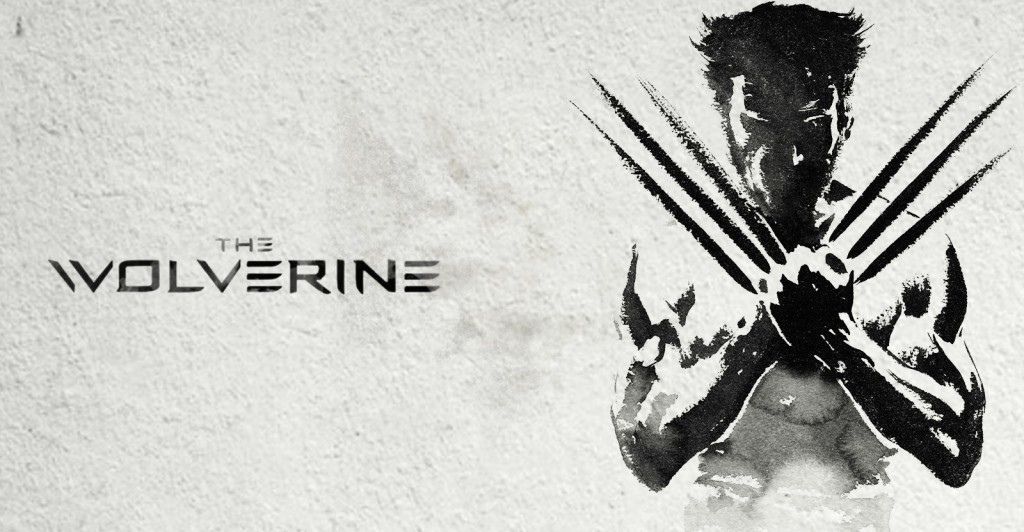 The year's most action packed blockbuster comes home as THE WOLVERINE debuts its 4 disc Blu-ray Unleashed Extended Edition, 2 disc Blu-ray, DVD and Digital HD on December 3 from Twentieth Century Fox Home Entertainment.  Directed by James Mangold (Knight and Day, 3:10 to Yuma, Walk The Line), THE WOLVERINE inspired by the celebrated Marvel comic book arc and featuring Hugh Jackman, in the title role takes the hero to a Japan he hasn't seen since World War II – and into a shadowy realm of ninjas, mutants, and a brand new class of villains.  To date the film has topped over $371 million in the worldwide box office becoming the highest grossing film in the franchise internationally.
Jackman returns as The Wolverine and faces his ultimate nemesis in an action-packed, life-or-death battle that takes him to modern-day Japan. Vulnerable for the first time and pushed to his limits, Wolverine confronts not only lethal samurai steel but also his inner struggle against his own immortality; an epic fight that will leave him forever changed.
THE WOLVERINE Blu-ray will allow fans to sync with the Second Screen app where viewers can immerse themselves in the world of The Wolverine, including a synced viewing experience, concept art, and many more cool and interactive bonus materials! The Unleashed Extended Edition will feature an extended cut of the film for the first time ever in the entire X-Men franchise, allowing viewers to go further into the creation of the darker Wolverine and the journey that he undertakes. THE WOLVERINE Unleashed Extended Edition Blu-ray includes 3D Blu-ray, DVD and Digital HD™, complete with exclusives that make it the perfect gift for the holidays.
To celebrate The Wolverine Digital HD release, this first-ever multi-touch experience from Twentieth Century Fox Home Entertainment was revealed, taking Wolverine fans deeper intoThe Wolverine than they've ever gone before. Through this visually-driven multi-touch experience, readers will explore all the ramifications of Logan's mutant powers as they are diminished, lost, and then regained. Focusing on four powerful fight scenes in The Wolverine, the multi-touch book adds to the story with original narrative, exclusive behind-the-scenes video, VAM teases, beautiful imagery, and interactive models. The multi-touch experience is free on the iTunes iBook Store to be downloaded with iBooks on your Mac or iOS device, and with iTunes on your computer. The interactive features may work best on an iPad.
HIGHLIGHTS
·       More than 50 pages of content
·       Extensive film and behind-the-scenes footage, along with photos and Easter eggs
·       95% original written text and exclusive narrative writing
·       Pre-visuals and 3D content
·       Multi-media Rich Interactivity: Nearly every page contains a video, keynote animation, scrollable text, hidden gem, or audio icon
·       iBooks Author Interactivity: Scrolling text blocks, hi-res full-screen image galleries, pop-ups with additional text and photos to drive the experience
·       Easter Egg Exclusive Content allows readers to dive deeper into the world of Wolverine as they discover hidden, exclusive content
·       Interactive Blueprint Images use the built-in iBooks Author Interactive feature to a pan-and-zoom experience to dive deep into the Suppressor Beetle
To enter, just follow us on Twitter (@MANjrcom) and send us an email in the form provided below. Good Luck!