Posts tagged
BET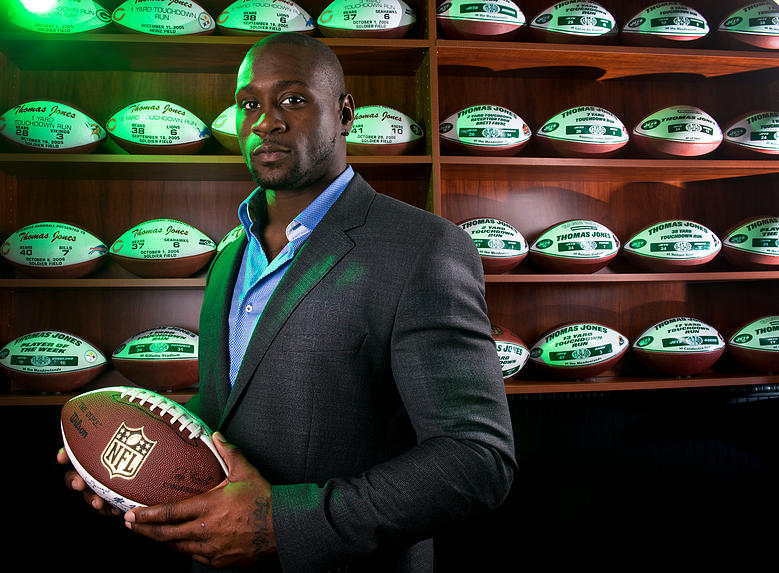 Thomas Q. Jones is a captivating force on and off the field. While best known as an unstoppable running back that played twelve seasons in the NFL, Jones has turned his post-NFL focus to the world of acting and will next be featured in Season 3 of the BET smash-hit, "Being Mary Jane."
He recently completed filming "Straight Outta Compton," the feature film based on the lives and careers of the hip-hop group N.W.A. and has appeared in such acclaimed series as "Shameless" and "Comedy Bang Bang."
Drafted 7th overall in the 2000 NFL draft by the Arizona Cardinals out of the University of Virginia, Jones went on to become one of the 25 leading rushers in NFL history, with more than 10,000 rushing yards. In addition to the Cardinals, he played for the Tampa Bay Buccaneers,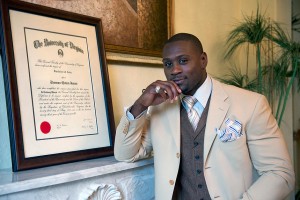 New York Jets, Chicago Bears and the Kansas City Chiefs, becoming AFC Rushing Leader, an NFC Champion and Pro-Bowl selection within his career.
He grew up in Big Stone Gap, VA alongside five sisters, one brother (former NFL running back, Julius Jones) and his coal-miner parents. Jones recently collaborated with his parents to publish Blessings from the Dust, a book inspired by the struggles the family endured coming from the poverty-stricken coal-mining camps of Virginia.
Jones received his Bachelor's degree in Psychology, in three years, from the University of Virginia, and established the Thomas Quinn Jones I Academic Scholarship, at his alma mater, among his other philanthropic endeavors. Committed to helping the NFL evolve, he has committed to donating his brain, for research upon death, to the Sports Legacy Institute which studies the link between sports and brain trauma. He is also working on a documentary, "The NFL: The Gift or the Curse?"
I had the great fortune to talk with Thomas about his many passions and outlook on life. From his playing days in the NFL, to acting, creating a business, and getting his MBA, Jones is always working. It is remarkable to see someone not only excel in one job that is hard to get into like the NFL, but then make it in the acting world.
Click HERE to listen to the interview I had with Thomas. Follow him on Twitter @ThomasJonesRB and make sure you check out his website at http://www.thomasqjones.com.