Posts tagged
Best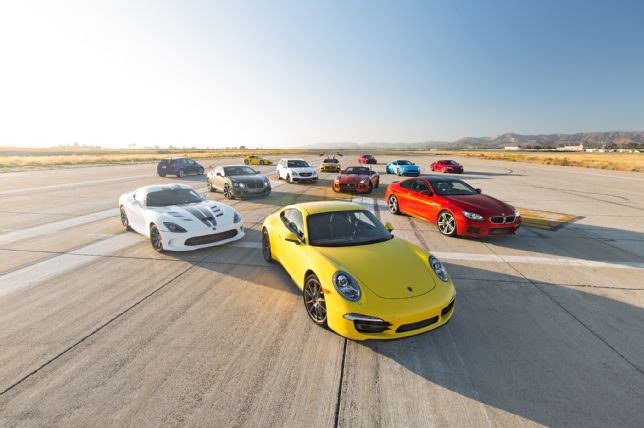 When commuting to work in a boring 4-door sedan, who hasn't passed (or been passed by) a slick roadster and day dreamed about how fun it'd be to pilot such a car.
To help spur such fantasies, the esteemed automotive magazine Motor Trend identifies the "Best Driver's Car," a method of analyzing new sports cars that best deliver a balance of useable performance, accessible handling, and driver-friendly design.
Now Mobil 1 and Motor Trend, are partnering to give fans a chance to live that work commute fantasy in Motor Trend's annual Best Driver's Car competition. Five lucky fans will get a unique behind-the-scenes invitation to Motor Trend's high-stakes, high-octane experience of a lifetime. The winners will not only get the chance to ride shotgun next to pro racer Randy Probst as he pushes each car to their limit in an all-out hot lap at Mazda Raceway Laguna Seca, but they will also be given the chance to test drive these high performance supercars through Monterey's best roads. Fans can visit www.BestDriversCarExperience.com to enter.
Last year's winners got the chance to get behind-the-wheel of some of the greatest sports cars you can buy in America. These vehicles included:
·         SRT Viper
·         Bentley Continental GT Speed Le Mans Edition
·         Aston Martin Vanquish
·         Mercedes-Benz SLS AMG Black Series
·         Audi R8 V10+
·         Jaguar F-Type V-8 S
·         Porsche Cayman S
·         Nissan GT-R Track Edition
·         Mercedes-Benz E63 AMG S Model
·         BMW M6
·         Ford Focus ST
·         Porsche 911 Carrera 4S