Posts tagged
Benjamin Watson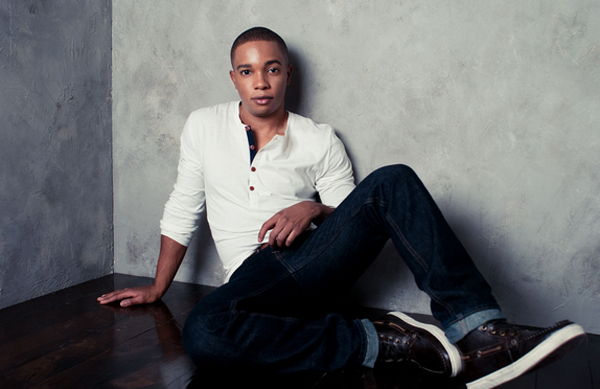 Benjamin Charles Watson recently joined the cast of AMC's "The Killing." Watson plays the character of 'Rayna,' an outspoken cross-dresser who longs to be loved and accepted for who he really is. He co-stars with actors Mireille Enos and Joel Kinnaman.
You might have seen Ben in the short lived, CW series "The L.A. Complex" that aired last year. He played the role of Tariq. Ben's film credits include a lead role in "The Limits" and the short film "Pooka." His other television credits include SyFy's "Warehouse 13″ and the TV movie for CBS "Jesse Stone: Innocents Lost."
Watson was nice enough to answer my questions about his new role on "The Killing" and his past TV experiences.
Art Eddy: You joined the cast of AMC's "The Killing" this season. Tell me about your role and what your character brings to the show?
Benjamin Watson: I play 'Rayna' on this season's "The Killing". She's an outrageous, full-of-life, transgendered teen trying to find acceptance and love in her world. What Rayna brings to the show is vital because she sees something she isn't supposed to see, and ultimately could put her street credibility in jeopardy.
AE: Were you a fan of the show before landing the role of Rayna?
BW: Absolutely! I was a huge, huge fan of the show!! The writing is spectacular, I loved the clever bravado of the characters, and not to mention the story itself, plus the outcome of season two had me in tears.
AE: What type of research and preparation did you do this role?
BW: I read a ton of books and online journals to understand the psychological mindset of someone coping with being the wrong gender. I also watched several YouTube videos of individuals going through the same changes. They talked about the journey and how they were discriminated against, which was very important because Rayna had been hugely discriminated against and abused by her stepfather.
And let's not forget that I had to walk in a lot of high heels, so that preparation resulted in lots of ice packs and soaking of my feet!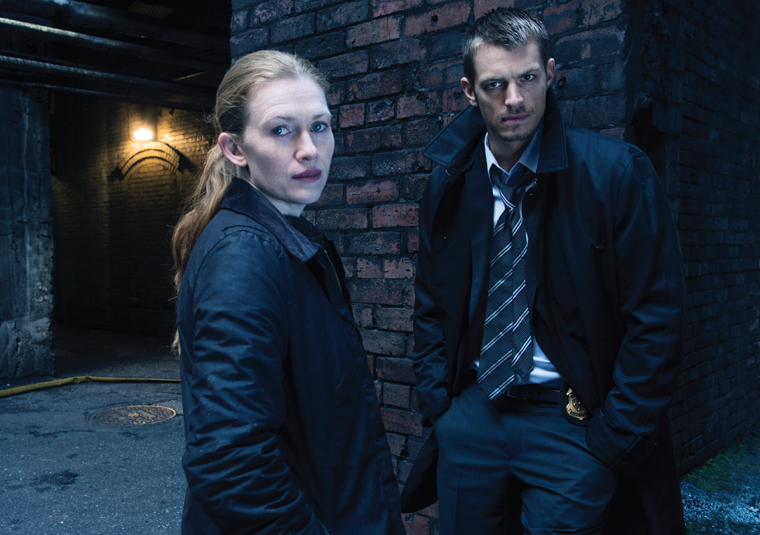 AE: How was it to build up a chemistry with the cast of "The Killing?"
BW: I found building a chemistry to be pretty easy, because being a part of the street kids felt like we were a family. We would also hang out and have dinner and movie nights together, which helped our bond show through naturally on screen.
Mireille and Joel are such talented and amazing actors, and actually make you feel as if you're a part of the family. So from that aspect, it was like working with amazing old friends.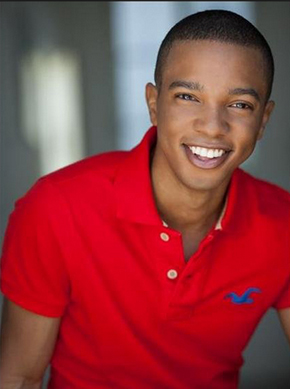 AE: We are a few shows into this season. Have you received any feedback from fans about your character?
BW: Everyone so far has said that they didn't recognize me and that this character is so different from what they have known me to play. But so far all positive responses!
AE: You starred as Tariq Muhammad in the TV series "L.A. Complex." Was that your first show as a regular cast member and if so what was that experience like?
BW: Yes, it was my first time being a series regular, and the experience was terrifying but also incredibly amazing and stimulating. It gave me the opportunity to grow with my character over a longer, sustained amount of time, and I understood and felt so much of Tariq and his desire to find love. It was truly a remarkable experience!
AE: Do you still stay in touch with the cast of "L.A. Complex?"
BW: When opportunity presents itself I do keep in touch, but with schedules and being in different cities it gets complicated.
AE: You also were on the SyFy's "Warehouse 13″ which has a geek cult type following. What do you remember about doing that show?
BW: Wow!! I remember getting on set in downtown Toronto where we were transported to "Egypt" and I was simply amazed!
AE: Are you currently working on other projects?
BW: I'm currently working on a few of my own projects at the moment. I have been writing a script for the past 3 years that is close to my heart, and I'm getting closer to getting it on camera.