Posts tagged
Belkin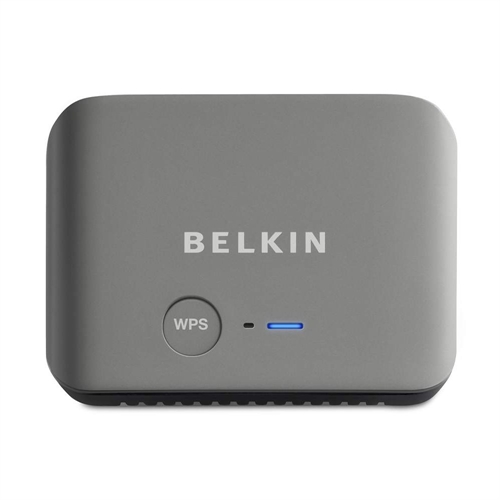 It blows my mind that Wi-Fi isn't available everywhere. When I traveled to Australia a few weeks back, I stayed at places that offered free Wi-Fi, places that charged you an arm and a leg for Wi-Fi, and places that didn't even offer Wi-Fi, just hardwire Ethernet web access. And don't get me started on multiple devices. There's nothing worse than paying for Internet while you're traveling, only to find that the iPhone connection that you paid $50 for doesn't cover an additional connections for your laptop or iPad. It's the 21st Century, man. People don't leave the house without packing multiple, web ready devices. If you have to pay per connection to get online with all your different gadgets, your Internet access bill will get to be unreasonable real quick.
The Belkin Wireless Dual-Band Travel Router can help. It's a small, easy to carry device that uses a Ethernet cable to create a wireless network in spots like airports and hotels. Because it's dual-band, you basically get to beef up your connectivity and enhance your ability to stream music, videos or just power-surf the web.
The best thing about the Belkin Travel Router is that it'll save you tons of money on multiple device web access charges. If you pay for an Ethernet connection at hotel, all you need to do is hook up a cable to this little box and then browse on as many devices as you want. So if you want to look up a restaurant option on your phone, while streaming Netflix on your iPad as you answer emails on your laptop, that's not a problem at all.
The Belkin Wireless Dual-Band Travel Router is priced at $79.99. It comes with a carrying case and everything you need to hookup to an available Ethernet port. It's a tiny case that's easy to throw into any carryon bag. If you travel frequently, hate paying web access fees for multiple devices and want the power and convenience of a dual band wireless router on the go, this thing is worth the investment.