Posts tagged
Azita Ghanizada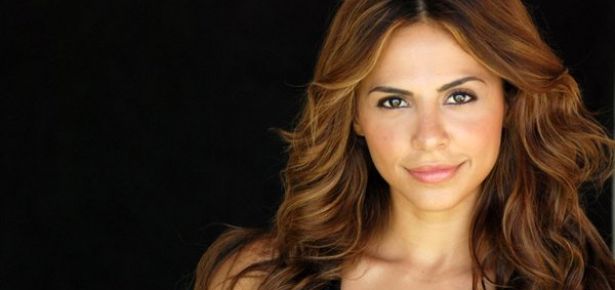 Born in Kabul, Afghanistan, Azita Ghanizada is a witty, down-to-Earth, extra-attractive actress who's appeared on TV shows like Entourage, How I Met Your Mother, Castle, Bones, Psych and NCIS: Los Angeles. As a child, Azita fled Afghanistan with her family and sought refugee asylum in the States. She was raised in Northern Virginia and eventually moved out to LA to pursue a career in acting.
Azita is set to start in the new SyFy series Alphas, a show that follows a team of ordinary citizens with extraordinary mental abilities who tackle cases that other government agencies are unable to solve. Alphas was created by Zak Penn (the writer of X-Men and X-Men 2) and will be directed by Jack Bender, who previously directed Lost. Star Trek vet Ira Steven Behr will serve as the show's executive producer/showrunner.
We got to chat with Azita about her unique upbringing, Alphas, working with Jack Bender, what it's like on the set of Entourage and who the funniest cast member is on How I Met Your Mother.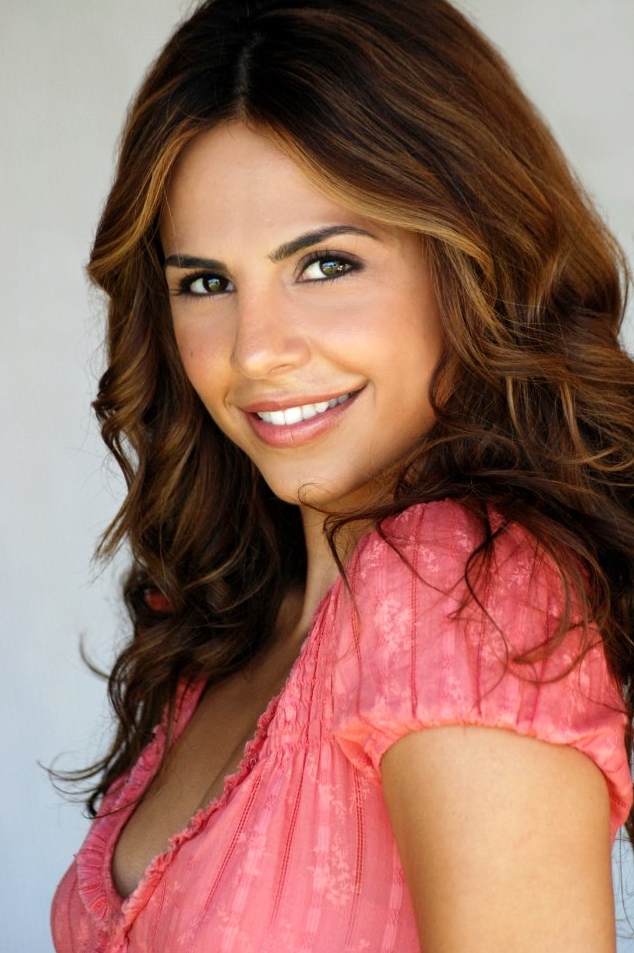 CS: How did you first get into acting?
AG: How did I first get into acting? I started acting in commercials actually. I did a bunch of what every day actors do. You come out here and you start taking acting classes and you study and you sign the commercials. I started working commercials and hanging out in a dark theatre with a bunch of other acting kids. I did a couple little LA plays and then started doing guest stars on television, and at the same time was kind of up for very big movies and not getting them. Things kind of shifted. There was a writer's strike and then I kind of focused on TV. Just really did it that way in terms of how I got engaged in it.
When I was little, I learned English on television. I'm from Afghanistan. When we came over, we came here as political refugees. I was a baby and my mom was obsessed with American television and I watched TV all the time and I just thought, what a wonderful place to be, in TV. They had such great lives. I wasn't allowed to be an actor. My parents really were very strict, concerned Afghans and they just thought that that was an obscene career for a young adult and for a woman especially. I just kind of defied them and packed my bags and moved to LA. I decided, "all right I'm going to give it a go," and that's what I did.
CS: Do your parents support you now?
AG: Well of course it's all their idea (laughs). Of course now I'm like the pride and joy. I'm like the shining star of Afghanistan. They're like "that is my daughter and I'm like, really? You're full of shit!" So yeah, I think they're so excited. I don't think they'll ever understand what it is that I'm doing. I think they would probably prefer for me to be married and be a doctor and have babies or something. But I think they're very happy when they get to see me on television.
And I've done some risky stuff. And these very conservative Afghans are like calling people and saying, "oh please watch Azita on Castle." And I'm like, "I'm a dominatrix!"
CS: (laughs)
AG: "Please don't tell people to watch that!" and my mother's like "who cares it looks so sexy" and I'm like "oh my god you crazy foreigner!"(laughs) But she's very supportive now. I kind of was very defiant and independent my whole life and so whether or not they supported me never mattered. It was what I wanted to do and I worked my little butt of to do it. So as long as I did it with integrity and I did it in a way that I valued, it didn't really matter whether they accepted my profession. I never expected them to and the fact that they're supportive and watch all those things now is icing on the cake.
CS: So you were very young when you and your family fled Afghanistan and came to the US as refugees and were granted asylum. Was there kind of a conflict with having an American upbringing with a more traditional family setting?
AG: Absolutely. For whatever reason my parents had the hindsight to bring us into the States, but at the same time it was everything that they had no power over. They didn't understand staying after school. They didn't understand doing plays. They didn't understand girls and boys working together and on the playground, things like that. It was a real struggle for them and it was a real struggle for us, because I have two sisters. So for three girls that were really kind of … I don't know. We struggled quite a bit to fit in both the American culture and to try and fit in at home as well. But we were all very strong willed and we fought for what we thought was right both in school and at home. I think that's a part of why I am able to achieve any amount of success. I think I'm just a fighter and I'm a little brave. And yeah, they struggled. They ended up separating when I was just in middle school. It was really hard for them because they broke all the rules of their tradition by doing so, but it was the best thing they could have done for themselves and for us. There was just a very black cloud over their names for a while because they were discouraged to do something like that. That was unheard of in the Afghan culture. You stayed married. But they didn't. The majority of the family really kind of shunned them.