Posts tagged
Andrew Jenks Interview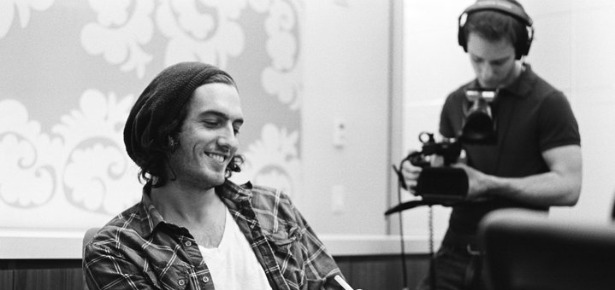 Andrew Jenks' new documentary show "World of Jenks" premiered on MTV last night, and the series promises to be an interesting addition to the network's lineup. Jenks, a 24-year-old, award-winning filmmaker, has gotten free reign from the network to create a unique series that shadows different individuals in order to showcase young, unique perspectives from all walks of life.
This idea of showcasing the individual reference frames of different types of people is something that Jenks is quite familiar with. When he was 18, Jenks checked into a nursing home and filmed his experiences. The resulting documentary, "Andrew Jenks, Room 335" aired on HBO in 2008 and was well received by critics and audiences alike.
After earning some acclaim cred for his directing skills, Jenks convinced ESPN to finance his second film "The Zen of Bobby V." Jenks followed former Major League Baseball manager Bobby Valentine for eight months as he coached the 2007 Chiba Lotte Marines team in Japan. The film was an official selection at the 2008 Tribeca Film Festival and earned the young director more positive reviews.
In his new series, World of Jenks, Andrew Jenks spends one week experiencing life through someone else's eyes. For each episode, Jenks moves in with a new stranger and captures their individual perspective on the world. The show will include the viewpoints of a hit rapper, an NFL cheerleader, a homeless girl, a young man with autism, an MMA cage fighter, an animal rescuer and other interesting subjects.
We had the chance to talk to Jenks about his previous films and the challenges the new series presents, including getting choked and slapped by rapper Maino on camera.
CS: So how did you first get in to filmmaking?
AJ: Probably when I was back in fourth or fifth grade. Because of my Dad's work we travelled quite a bit, and there were really some places where people weren't speaking English. And so we had this big bulky VHS camera that no one really used, and I would just walk around and film stuff and narrate while I was filming. You know there were silly little things happening I can't remember what they were but the camera – not to sound cheesy – but the camera kind of became my best friend and I think that's the root where this all started I would imagine.
CS: So how did you originally come up with the idea for "Room 335"?
AJ: I was in college, freshmen year dormitory with 300 strangers essentially. Everyone is looking towards the future and what's next and what they're majoring in and blah blah blah. All that was going on and my grandfather was living in nursing home facing dementia, also living with 300 strangers. And so I just kept thinking, you know I was close with him and that was kind of a tough time and I just kept thinking "what would it be like if a 19 year old moved into a nursing home?" These are the people that have lived life the longest so why not seek their advice and see what it's like to be on the other side of the spectrum. So that's kind of what inspired that documentary.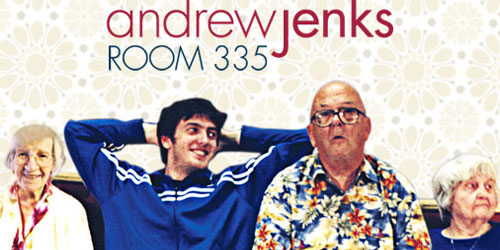 CS: Were you surprised at all by the whole experience? Was it what you thought it would be or were there any big surprises there?
AJ: Yeah, I was shocked. I went in thinking we were going to make a movie about old people and I left with some incredible friends, Tammy and Bill and Livy, just unbelievable people that have a lot to provide for society. I thought it was sad that they were put away in a corner in these little nursing homes and I was just really happy that we were able to document and capture their lives and then somehow showcase it all over the world which was definitely awesome. And then there were also the moments where I witnessed a friend pass away and we were in the hospital room with her, there were some dark dark moments as well.
CS: So how did you go from that to "The Zen of Bobby V" where you spent eight months in Japan?