Posts tagged
AMP Energy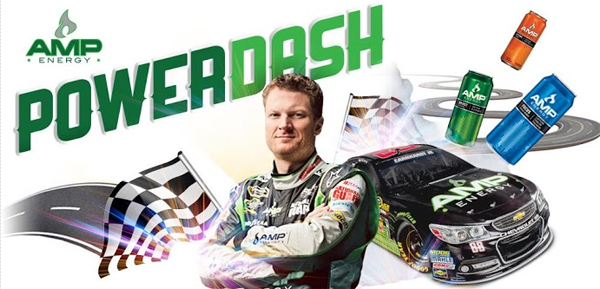 "AMP Energy PowerDash", is a brand new free mobile racing game from Dale Earnhardt Jr. and AMP Energy. The rules of PowerDash are simple: the longer you keep your No. 88 Chevy SS race car on the track without crashing, the faster you drive and more points you earn, which in turn unlocks upgrades for your car, as well as AMP Energy coupons.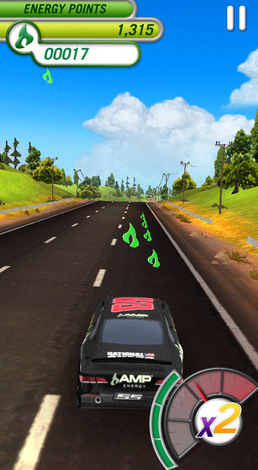 Playing PowerDash not only gives fans a chance to earn a spot on the virtual leaderboards, but is key to potentially winning a variety of unique real-world prizes and experiences. Weekly prizes include a variety of Dale Jr./AMP Energy memorabilia, including autographed hats, firesuits, scale-model die cast cars, and much more. The top-performing player with the highest score wins an all-expenses-paid VIP racing experience with Dale Jr., and everyone who downloads PowerDash and plays the game has a chance to win a 2013 Chevy Camaro SS Convertible.
PowerDash also leverages image recognition and geo-location technology. Consumers can visit 7-Eleven stores around the country to scan cans of AMP Energy to unlock exclusive offers and tips for maintaining the right level of energy with AMP Energy products.
The game is fun to play and you can get it for your iPhone or Android device. For more info check out there Facebook page.