Posts tagged
ABC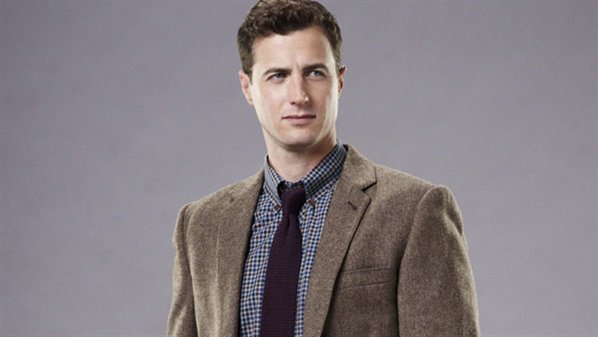 ABC's new show "Motive" focuses not on who committed each crime, but why the crime took place. The killer and victim are identified at the start of each episode, leaving viewers with a twist on the typical who done it type of show.
I was able to talk with actor Brendan Penny who plays Detective Brian Lucas. His character is a young and eager officer fresh out of working in financial crimes looking to make a name for himself.
Brendan gave me some insight into "Motive" and how he prepared for this role.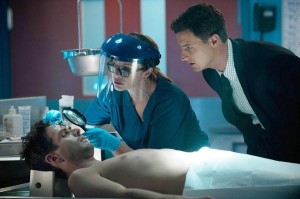 Art Eddy: The new ABC show "Motive" takes a new look at the crime-drama genre. Tell me a bit about the show and your character, Detective Brian Lucas.
Brendan Penny: The best way to describe ABC's new show "Motive" is, it is a whodunit. Right away you see get to see who the killer and the victim is, so the whole show is figuring out how they are connected, and what was the motive for the crime.
I play Detective Brian Lucas. He is a young, ambitious man, fresh out of financial crimes, looking to get his feet under him as a new homicide detective. He is a very "good" person with good morals, and has many quirks.
AE: The show is produced by the same people who worked on "Dexter" and "The Mentalist." Do you see any influence from those shows on "Motive?"
BP: The similarities between "Dexter" and "The Mentalist" with "Motive" that stand out for me is that it is very suspenseful writing with great detail. I am a big fan of both those shows.
AE: Your character is an up-and-comer looking to learn from his colleagues? How did you try to portray that in your character?
BP: As for preparation for this role, it was really nice to have a meeting with the writers and get a good sense of what they thought about the character. To be honest, it was really right on the page and I just connected with him and the dialogue.
I was lucky enough that the writers and producers really gave me the freedom to make Lucas different from the other detectives in our group. I did more in depth analysis of the character than anything else.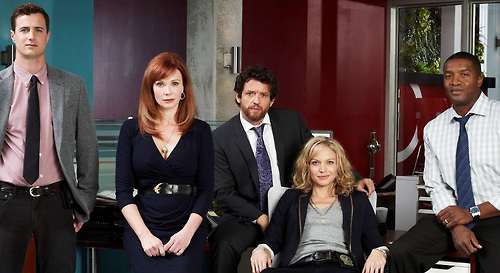 AE: Did you talk to any police detectives before you guys starting shooting the series to get some perspective on your character?
BP: We did meet with some detectives who work for VPD. It was very informative and they were very open to discuss everything from day to day procedures to handling working in such intense environment. They were really nice people
AE: The show identifies the killer and victim in the start of each episode. Usually that is not the case with these types of shows. Does that put any pressure on you and the rest of the cast to keep the audience involved in the show?
BP: I don't think it adds any pressure at all to keep people involved. I believe that the way the show is set up, you are instantly sucked in, and so you want to see the next scene. You just have that feeling like you have to.
AE: You work with a very talented crew. How is it to work with actors like Lauren Holly, Kristin Lehman, and Louis Ferreira?
BP: Working with Louis, Lauren and Kristin is a privilege. Louis is one of the funniest people around, and Lauren is an absolute treat. Did I mention she is in my favorite movie of all time, "Beautiful Girls?" So I was pretty pumped to work with her.
AE: Have you gotten any feedback so far from fans of the show?
BP: We have gotten some great feedback from the show, which is always nice. Also, we got picked up for a second season, so that speaks volumes in its own.
AE: I also read that you are filming a movie called "The Virginian." Can you talk about that movie at all?
BP: "The Virginian" is a movie that I just shot with Trace Adkins, Victoria Pratt and Ron Pearlman. It is an old style western about murder, deceit and love. It was an absolute blast, and the cast was terrific to work with.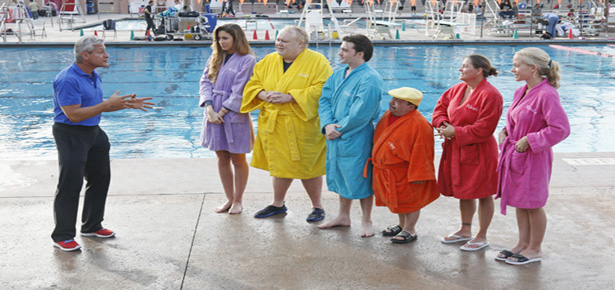 For all you reality TV lovers out there, ABC debuted a soggy addition to their Tuesday night line up with the new series Splash. The premise is a simple one — celebrities diving from Olympic style diving boards and platforms. The words "celebrity" and "diving" are used pretty loosely here. Halle Berry and George Clooney weren't lining up poolside waiting to perform a synchronized reverse one and a half somersault.
The celebs who were present certainly gave a valiant effort. The slate was led by Keshia Knight Pulliam (Rudy Cosby). Keshia managed to perform a shaky handstand into a dive. King-sized comedian Louie Anderson pulled off a pretty basic swan dive from the 23-ft platform. You may remember Katherine Webb, the beauty queen that received inappropriate praise from Brent Musburger during the BCS national championship game. Katherine attempted a backwards flip in to the pool from 16 feet but fell and landed awkwardly on her feet and rear end. Extreme Skier Rory Bushfield was easily and understandably the best diver of the night. Rory launched off the 10 meter platform into an impressive double flip with a twist. NBA legend Kareem Abdul-Jabbar finally gave the audience (and producers) the terrible dive we had all been waiting for. Kareem landed directly on his face in an epic belly flop off of the 3 meter springboard.
The two judges were US diver David Boudia and Australian diver Steve Foley. I was hoping for a good cop/bad cop routine from them, instead their feedback was actually very complimentary. Watching terrible dives was far more entertaining than I anticipated. Turns out that watching famous people perform awful or even painful dives is more than enough to get a laugh out of me. The cuts to training were definitely a highlight of the hour. Hands down my favorite part was the scene when Louie Anderson was unable to get out of the pool on his own. Coaches and other contestants had to team up to push and pull Louie to dry land. This mighty struggle had me howling, poor Louie looked like a giant manatee being rescued by marine biologists.
Overall, I found the show slow but mildly entertaining. Next week we'll see Playmate Kendra Wilkinson, TV star Drake Bell, Chuy Bravo, NFL sensation Ndamukong Suh and former Baywatch heart throb Nicole Eggert. I'm a big Detroit Lions fan so they had me at Ndamukong. Another opportunity to catch Nicole Eggert in a swimsuit doesn't hurt either.
Splash airs on Tuesdays at 8pm on ABC.