Posts tagged
2014 Lexus IS F Series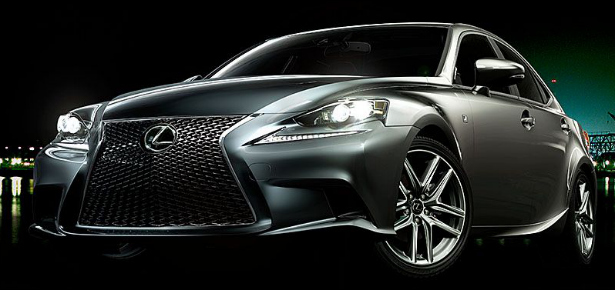 LAS VEGAS- Over the past 24 years Lexus has built their reputation on luxury and dependability. They're no slouch on the innovation front either, introducing the luxury marketplace to aftermarket customization and leading its class in hybrid technology. They make comfortable, safe, reliable cars. Up until recently they've come up short against their competitors in the sports category. Up until they started borrowing elements from their LFA supercar that is.
With the introduction of the Lexus IS F in 2006, the automaker sought to confront that public perception head on. These efforts were on full display in the hot desert wind at Las Vegas Motor Speedway, where MANjr joined a few dozen other media outlets for a thrilling track day in all of the 2014 Lexus F series offerings.
Prepare yourselves for some serious alphanumerics here.
We drove and raced the F SPORT models of the IS 350 AWD and RWD, the IS 250, the CT 200h, the GS 350, the LS 460 and we did it with class. Every few turns around the track I'd get out and switch cars. The sweet stench of burning rubber filled the nose while fighter jets from nearby Nellis Air Force Base danced overhead. Truly a Goose, Maverick and Iceman kind of day filled with speed, desert mountain vistas and displays of our military might. We were missing only a hot dog, a slice of apple pie and oh yea, an American car.
By missing of course, I mean not really missing at all. The new Lexus F Series cars roar and screech and slide and glide like any good sports car should. What they do differently than many sports minded sedans is drive away from the track quietly and respectfully, holding you tightly in bolstered seats all while minding the standards of decency and tact we expect from our luxury cars.
They do this primarily with one of my favorite features on any car, the dial they refer to as "Drive Mode Select". Take one drive around the track… err your neighborhood with the knob turned to "Normal". Go ahead, we'll wait.
The car handles fine. Smooth, mellow drive. Nice soft suspension, responsible turning and acceleration. Gentle turns that make your mother in law nod silently as she judges your fitness for fatherhood.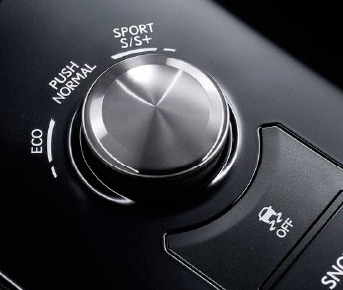 Now switch your IS 350 F Series to S+. Drop that lovely woman off with a responsible party and (safely) roar onto the freeway. Accelerate to speed and find yourself an open road. Feel the oversteer and body roll all but disappear. Feel the RPM's stay high between gears while the weight of the car shifts seamlessly from front to back as you (safely!!) carve that canyon road.
The car literally changes in the flip of a switch. What Lexus has done with their F Series is recognize that today's luxury driver is a long way from the smooth boring rides of their forefathers. Our inevitable slide towards practicality is underway but sometimes you just want turn the corner and feel some power and strength in your hands. The IS 350 RWD F Series achieves this middle ground without coming off moderate or average. They've made a car that somehow still finds itself compared to the BMW 335i and Cadillac ATS4 . To me, it can go up a class and stand toe to toe with the BMW M3 and the Audi S4.
Ok at this point you're looking for my Lexus name tag and wondering when I'm going to tell you we can get you in this car today. Well here are some of the cons… The engine is a tad underpowered. A turbo in the high end F Series would be a revelation. Another couple dozen horsepower and a little weight reduction would serve it well in the performance categories it's striving to dominate.
Also, when discussing the European dominated sports sedan market, the lack of an available manual transmission stands out. At this point, with robust American sales numbers and an over 50% F Series purchase rate, Lexus may not even care too much for the approval of the sometimes snooty European luxury customer. It'd make a great viral campaign, blindfolding BMW and Audi enthusiasts and turning them into fans of the <gasp> Japanese product. On second thought maybe blind test drives aren't such a great idea. I'll leave the marketing up to the pros.
End of the day, Lexus hit it's mark with the 2014 F Series line. The cars have strength and style, they can be driven smoothly or enthusiastically in the flip of a switch. Don't want to drop all the extra coin but want some of the fun? Add F SPORT components ala carte, at home or at the dealership. They'll even cover parts (and labor done) under a manufacturer warranty.
Smart.
Here are the numbers you want to know
IS 350 RWD F SPORT
3.5 L V6 engine
306 Horsepower
8 Speed Automatic Transmission with Paddle Shifters
19/28 MPG
0-60 in 5.6
$43,000 – $61,000