The Wiseman
This user hasn't shared any biographical information
Posts by The Wiseman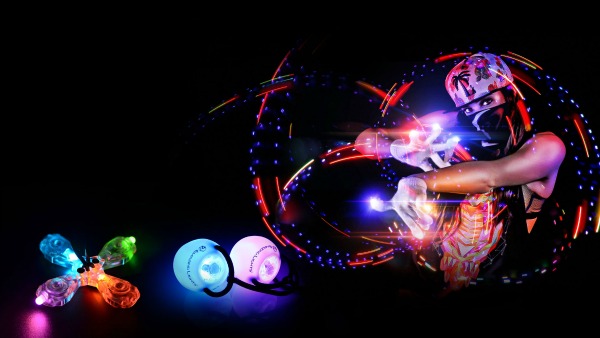 The 2016 Electric Daisy Carnival in Las Vegas (June 17-19th) put on by Insomniac Events promises to be the largest music festival in North America and is expected to exceed the 400,000 attendee mark set last year. In an effort to provide festival goers with the ultimate EDM/festival shopping experience the folks at Emazing Lights (iHeartRaves, Into the AM) are curating the grand opening of the The 2016 Lux-Rave Superstore at the Luxor Hotel & Casino in Las Vegas for EDC week from June 15th -20th.
The Emazing Group was formed in 2010 by Brian Lim and has always been aligned with the 7 billion dollar Electronic Dance Music industry. Since then the company's success has spread like wildfire- cited in 2014 as the 189th fastest growing company on INC Magazine's "INC 5000" list. Brian Lim has also been called "possibly the best entrepreneur ever to appear " on Shark Tank by Robert Herjavec all the while securing a $650,000 investment in his company by fellow sharks Mark Cuban and Daymond John. All this has amounted to Emazing developing into one of the world leaders in festival fashion and LED flow arts and this June will now be their busiest month to date.
This years mega Lux-Rave Pop-up Superstore will showcase 7000sq ft. of light toys with thousands of unique festival themed clothing and gear. As dance music enthusiasts themselves the Emazing team's mission is to create and be a part of the "experience" for their patrons. The store will have a designated kandi making area, LED lightshow performances, guest celebrities, free gifts, DJs and appearances by the brand's' famous festival squads, the Unicorn Crew and Facemelt Crew. While Emazing might have not invented gloving/light arts it continues to be the driving force behind the movement with no signs of slowing down. As Lim openly explains on his website, "Our dream is to put gloving competitions on a global stage, with storefronts in every state so you can find the gloving community in your own backyard."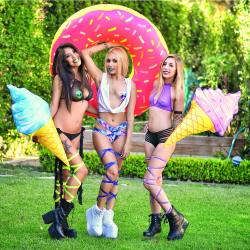 Here's the full Lux-Rave Pop-up Superstore schedule:
Luxor Hotel & Casino
3900 South Las Vegas Boulevard
Las Vegas, NV 89119
Wednesday 6/15 – 11AM to 10PM
Thursday 6/16 – 11AM to 12AM Midnight
Friday 6/17 – 11AM to 10PM
Saturday 6/18 – 12PM to 10PM
Sunday 6/19 – 12PM to 10PM
Monday 6/20 – 12PM to 8PM
Kandi Party: Friday 12PM – 2PM
Join the iHR team, unicorn crew, and special guests (TBA) to trade and make kandi at the LUX Rave store. Stop by to do some last minute shopping and spread the PLUR vibes.
TNL – Thursday Night Lights: Thursday 7PM – 12AM
Join the Facemelt Crew at TNL! DJs, Facemelt Crew meet & greets, light show trades, free Super Smash Bros.
Make sure to visit the Lux-Rave Pop-up Superstore Facebook page to RSVP and score a free gift!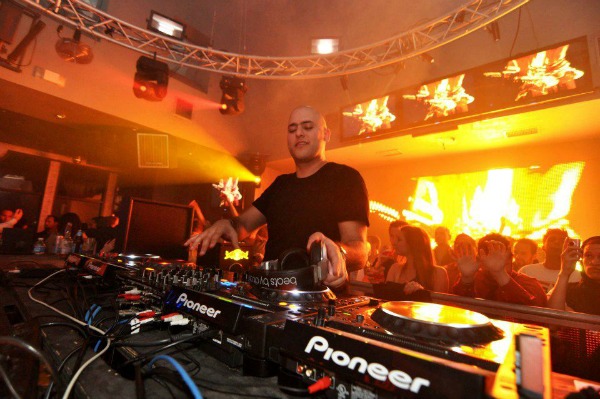 With politics reaching a boiling point in the Middle East, the hottest thing out of Egypt lately is electronic dance group Aly & Fila. You can imagine our excitement as we received an invite to meet the duo at one of the hottest nightclub destinations in the OC, Sutra.
Sutra OC is located in the "Triangle Square" plaza in Costa Mesa and truly ranks as one of the most high energy, interactive yet surprisingly intimate places to catch top tier artists. Sutra's design features the DJ stage in the center with a wraparound floor plan, providing guests an amazing vantage point from every angle. The Sutra staff is always professional and courteous.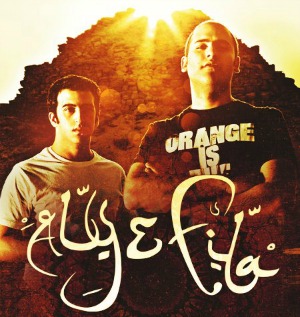 Aly & Fila's much anticipated performance was received well by a sold out crowd representing their growing international and American audience. Recently ranked 19th on DJ Mag's Top 100, the group has covered the four corners of the world with notable stops from EDC Vegas to WMC Miami to Tomorrowland Amsterdam. Aly & Fila plan on celebrating their 300th show May 5 at FSOE 2013 at the Sharm El Sheik resort in Egypt.
Listening to the uplifting and empowering style of the group, one can easily understand why their track "We Control the Sunlight" was chosen as "Tune of the Year" on Armin Van Buuren's show A State of Trance in 2011.
Aly & Fila have recently collaborated with Roger Shah on 'Perfect Love', Solarstone with 'Fireisland' and 'Vaporiz' (alongside John O'Callaghan) that will be featured on their upcoming 2013 album "Quiet Storm."
Be sure to catch Aly & Fila's guest mix this Sunday April 28 from 2-4am (PST) on Power 106 Los Angeles Powertools Mixshow. From there, the duo will head out to Nicaragua and Colombia for a few shows before returning to Southern California May 3 for Awakening at Exchange LA presented by Insomniac.
We look forward to interviewing Aly & Fila before their show at the Exchange on what promises to be an exciting evening in Los Angeles.