Steven G. Patton
This user hasn't shared any biographical information
Posts by Steven G. Patton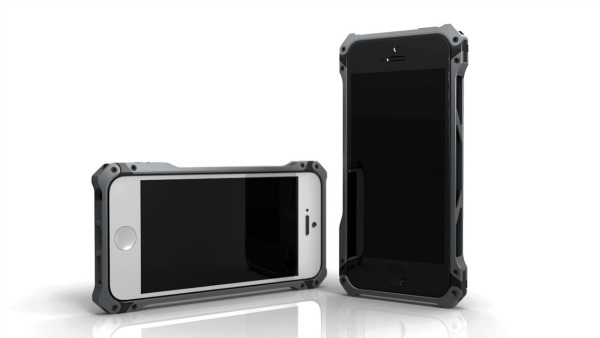 What's up all you MANjr / Mac fanboys out there. You interested in the most badass case for your new iPhone 5? Well, I have it for you…
The guys at Element Case have been making sick cases for iPhones (and other phones too….if you care) for a while now and their case for the new iPhone is the best yet. I personally used their case on my iPhone 4 for two years and my experience with the case is that it's bulletproof and stylish at the same time. The Sector 5 case for the iPhone 5 is no different.
I installed the case on my new phone and immediately starting getting comments. "What kind of phone is that?" "Do you work for Apple?" "Is that some sort of pre-production Apple phone?" I get at least one comment on this case every 48 hours. It's that dope. I use it on my personal phone and carry it around every day .and I love it.
A quick review on the company's website will give you all the details on this kickass case. Yes, its spendy ($139.95), but you've already decided to buy one of the most expensive phones on the market. Why not protect it with the best case out there?
Here are the spec / goodies that come with the case:
Ultra thin "Multi-link" system for fast and easy install
Modular design for replacement and upgrade parts option
CNC machined in the US using aerospace grade materials
Large volume control ports for easy access
Large peripheral ports, fully compatible with the original Lightning cable
Protective Zipper case with transit kit (screen protector and speed wrench)
The stickers included with the case to cover the sides of your phone are there so the case doesn't scratch the edges of your phone (metal to metal is no bueno). It is kinda tedious to install, but a necessary evil unless you don't mind scratching your phone.
If you want a super bitchin' case to go with your super cool phone, this is the one. Period. End of story. MANjr approved….no question.
Steven G. Patton
Jetsetter & MANjr Product Tester at Large