These Cocktails Will Be Hit At Any Labor Day Party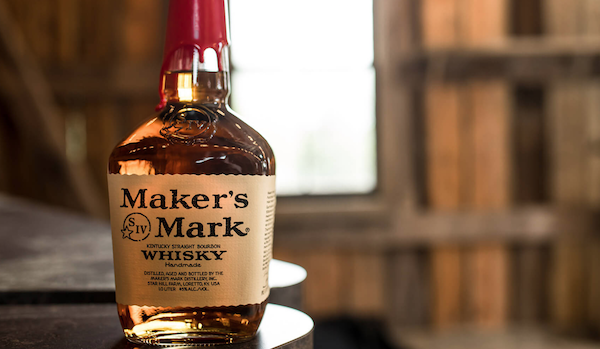 This Labor Day weekend what are you bringing to the party? We at MANjr have some great ideas that your guests will love to try out. There is something for everybody. Please remember to enjoy responsibly! Which one will you make this weekend?
Maker's 46 Pomegranate Smash
2 parts Maker's 46 Bourbon
1 part POM Wonderful® Pomegranate Juice
½ part honey
½ part fresh squeezed lemon juice
Garnish with pomegranate seeds. Add all ingredients to a shaker filled with ice. Shake vigorously for 10 seconds. Pour over ice into a rocks glass.
Fancy Bourbon Punch
1 liter Maker's Mark Bourbon
1 cup granulated sugar
Peels of 3 lemons and 1 orange
Juice of peeled fruit
1 liter of strong tea (preferably green tea)
250 ml champagne (club soda can be used for a less fancy version)
Freshly grated nutmeg*
Combine sugar and citrus peels in the bottom of a punch bowl. Muddle together until sugar starts to clump together. Let sit for about 2 hours, (while not necessary, this does add a little complexity). Brew the tea for about 30 minutes, remove loose tea or tea bags and allow to cool. Add the juice of the peeled fruit, tea and bourbon. Stir. Top with champagne just before serving and stir gently. Top with freshly grated nutmeg and serve.
*If you can't grate fresh nutmeg, don't use the prepackaged powdered stuff. It will turn your punch into a paste. If fresh isn't possible, garnish with citrus wheels or fresh fruit.
Blueberry Cooler
2 parts Tres Agaves Blanco Tequila
1 part Tres Agaves Agave Nectar
12-15 blueberries
1 lime squeezed
1-2 parts filtered water
A couple sprigs of basil
Muddle blueberries and basil with Tres Agaves Tequila. Add remaining ingredients. Shake with ice and serve over fresh ice (Do not strain). Garnish with basil leaf float.
August Fling
1.5 parts Tres Agaves Reposado
5 parts Sangrita*
½ part Lime juice
Balance with grapefruit soda (squirt or Jarritos)
Build the drink in the glass by first putting the tequila in the glass, then add the sangrita mix and top off with grapefruit soda; stir ingredients together in highball glass and garnish with grapefruit wheel
Twisted Bocktail
1 ¼ parts Tres Agaves Reposado
¾ part Lemon
½ part Cointreau
½ part Simple Syrup
Hefeweisen
Combine all ingredients minus the beer; shake and strain into a highball. Top with beer and garnish with lemon.
Storm Chaser
2 parts espresso-infused Sugar Island Spiced Rum*
½ part ginger beer
½ part fresh lime juice
Candied ginger for garnish
Shake espresso or coffee-infused Sugar Island Spiced Rum and lime juice over ice and strain into a Collins glass. Top with ginger beer. Garnish with a lime wheel and candied ginger.
*Espresso-infused spiced rum: Mix ¼ cup of ground espresso or coffee with room temperature Sugar Island Spiced Rum. Let the mixture soak for 30 minutes. Strain and set aside.
Better-Than-A-Piña
2 parts Sugar Island Coconut Rum
1 part Coco Lopez
½ part fresh lime juice
Club soda
Shake coconut rum, coco lopez and lime juice; pour over crushed ice and top with club soda. Garnish with shaved coconut and lime twist in Collins glass.
Related Posts
| | | |
| --- | --- | --- |
| | Print article | This entry was posted by Art Eddy III on August 29, 2018 at 3:38 pm, and is filed under Lifestyle. Follow any responses to this post through RSS 2.0. Both comments and pings are currently closed. |
Comments are closed.