Bourne Is Back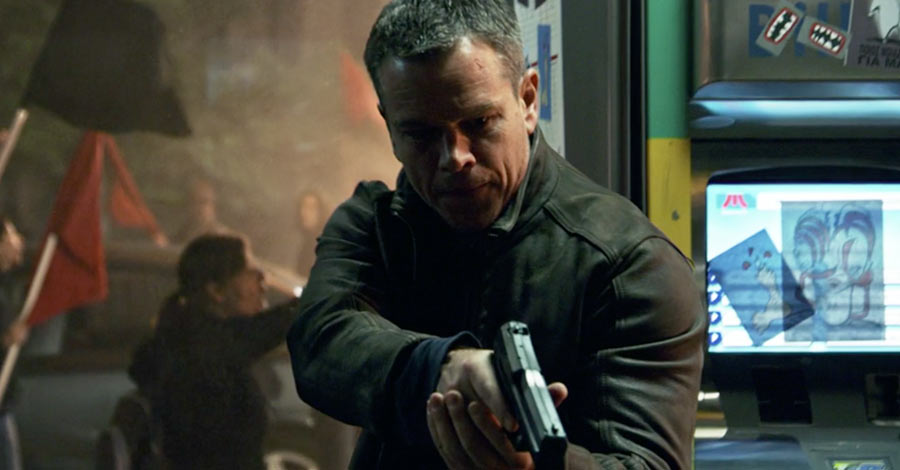 There are few sequels that live up to the original. Some of those movies are from the Jason Bourne movie franchise. The latest one that brings back Matt Damon is called Jason Bourne. This is the fifth installment of the blockbuster franchise and it is out now on Digital HD and comes on 4K Ultra HD, Blu-ray, DVD and On Demand on December 6, 2016. The film is from Universal Pictures Home Entertainment.  Nearly a decade since fans last saw the former operative, the explosive return brings Jason Bourne into a whole new era, revealing key secrets about Bourne's origins to a new generation. The 4K Ultra HD, Blu-ray, DVD and Digital HD include commentary from the cast, filmmakers, stunt performers and fight coordinators, plus behind-the-scenes features that take viewers inside the making of the film's intense stunt choreography and one of the wildest car chases in Bourne history.
Paul Greengrass, the director of The Bourne Supremacy and The BourneUltimatum returns for the next chapter of Universal Pictures' Bourne franchise, which finds the CIA's most lethal operative drawn out of the shadows.  Damon is joined by Academy Award winner Alicia Vikander (Ex Machina, The Danish Girl), Vincent Cassel (Black Swan, Irreversible) and Academy Award winner® Tommy Lee Jones (Captain America: The First Avenger, No Country for Old Men), while Julia Stiles (The Bourne Supremacy, The Bourne Ultimatum) reprises her role in the series.
Some of the bonus features on Jason Bourne are:
Bringing Back Bourne – Matt Damon and Director Paul Greengrass discuss how they brought a beloved character back to the big screen.
Bourne to Fight – A behind-the-scenes look at the fight sequences in Jason Bourne. ◦Bare-Knuckle Boxing – Matt Damon discusses his love for boxing and how he prepared for the bare-knuckle fight sequences.
Close Quarters – A behind-the-scenes look at the brutal fight between Jason Bourne and Christian Dassault.
Underground Rumble – Matt Damon, Vincent Cassel, and fight coordinator Roger Yuan discuss how they staged Bourne's final showdown with The Asset.
The Athens Escape – Matt Damon, stunt coordinator Gary Powell and second unit director Simon Crane discuss the challenges of shooting a chase sequence through cramped city streets.
Las Vegas Showdown – For the final act of Jason Bourne, filmmakers wanted something bigger and bolder than ever before.  Here's an inside look at how they pulled it off. ◦Convention Chaos – Join the cast and crew on location in Las Vegas as they film the final act of Jason Bourne.
Shutting Down the Strip – A behind-the-scenes look at one of the wildest car chases in Bourne history.
Related Posts
Comments are closed.