Jägermeister Stag's Club in Downtown LA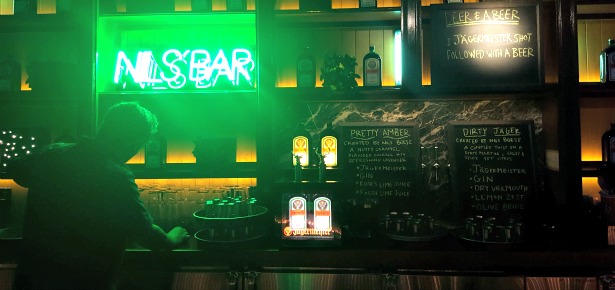 Last week we joined our friends at Jägermeister for a night of creative cocktail delights at Honeycut in Downtown LA. The Jägermeister Stag's Club event was hosted by Global Brand Ambassador Nils Boese and Brand Meister Willy Shine. Shots were had, dance moves were danced, German was spoken and various amusements were on display, including entertainment from a quality beat boxer named Austin and a Jäger-inspired art battle from artists ShaYne and Nathan.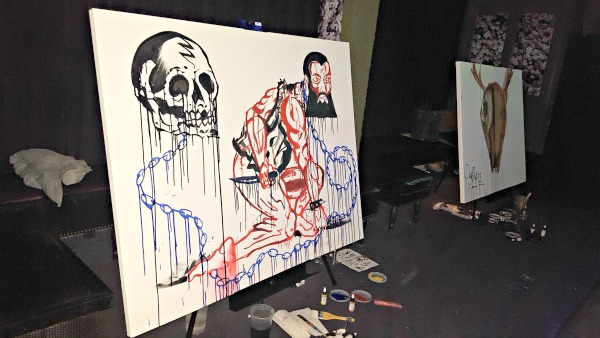 When most people think of Jägermeister, they think of shots. And for good reason.
"We still love to serve shots," Nils explained to the crowd with a thick German accent you'd expect from zee Global Brand Ambassador of Jägermeister.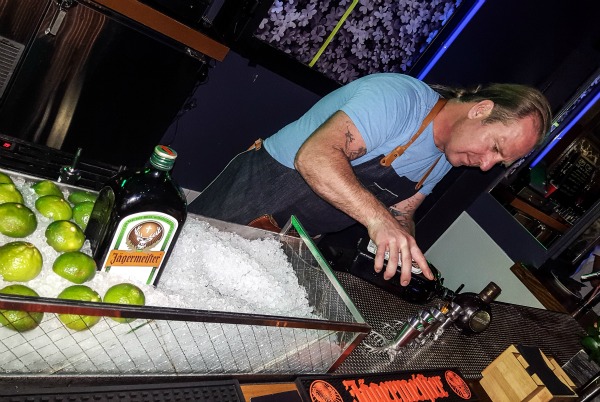 Jägermeister and it's blend of 56 different natural herbs and spices was designed as a digestive drink.
"Basically it's the reason why we are so successful," Nils said. "You drink a shot of Jägermeister and you get a clean palette. There's nothing you don't like. You get a huge amount of pleasure and taste and a nice warming sensation. It's like a warm embrace. And then, it's kind of gone. There's nothing hanging in your mouth, clawing, like you want to get rid of."
But just because shots of Jäger are so popular, it doesn't mean the German digestif can't be consumed in other ways.
"We can do better than just get shit-faced and forget about tomorrow," Nils said. "It's still a good concept nonetheless."
That's where the handy work of Nils, Willy Shine and the cocktail creators of Honeycut came in. They designed six custom Jägermeister concoctions for this event. Check out the selection:
Sacred Grove
Created by Honeycut, Los Angeles
1 part Jägermeister
1 part Brandy
1/2 part Crème de Cacao
1/4 part Dry Curacao
Mint Sprig
Stir with ice and strain into a chilled coupe. Top with smooth whipped cream and one small mint sprig.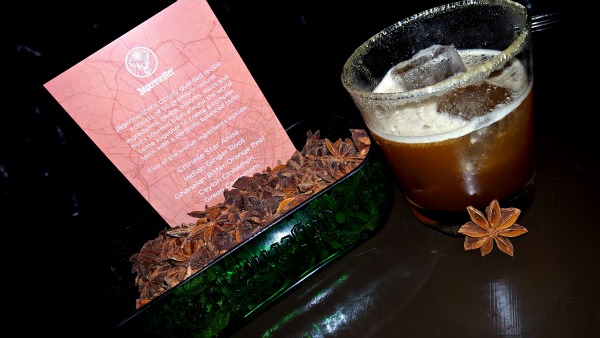 Spice Slice
Created by Honeycut, Los Angeles
1 part. Jägermeister
1 part Sweet Vermouth
1 part Lime Juice
1/2 part Pineapple Gomme Syrup
2 dashes Angostura Bitters
Orange Oil
Pineapple Wedge
Shake all ingredients and strain into a double old fashioned glass with new ice, pre-rimmed with your choice of ginger, cinnamon or pulverized orange peel. Garnish with flamed orange oil and a pineapple wedge.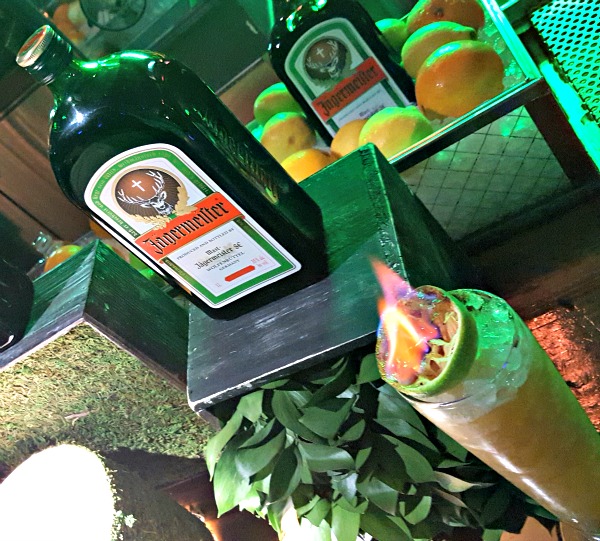 Feisty Meister
Created by Honeycut, Los Angeles
1 part Jägermeister
1/2 part Blended Jamaican Rum
1/2 part 5 Year Old Barbados Rum
1/2 part Orange Juice
1/2 part Lime Juice
1/2 part Passionfruit Syrup
1/2 part Orgeat
Float 1/2 part 151 Proof Rum in an upturned lime. Top with Cinnamon for fire show!
1/2 a Lime
Cinnamon
Whip all ingredients except for 151 Proof Rum and pour into a collins glass. Top with crushed ice and an upturned lime half. Fill with 151 Proof Rum and light on fire. Sprinkle cinnamon into the flame.
Pretty Amber
Created by Nils Boese, Jägermeister Global Brand Ambassador, Hildesheim, Germany
2 Barspoons Jägermeister
1 1/2 parts Gin
1 part Roses® Lime Juice
2 parts Fresh Lime Juice
Stir all the ingredients on ice in a mixing glass and strain in a cold coupette.
Dirty Jäger
Created by Nils Boese, Jägermeister Global Brand Ambassador, Hildesheim, Germany
2 Barspoons Jägermeister
1 1/2 Parts Gin
1/2 Part Dry Vermouth
2 Lemon Zest
2 Barspoons Olive Brine
Stir all the ingredients with one zest on ice in a mixing glass, strain into a cold coupe. Garnish with an olive and remaining lemon zest.
Mexikaner Old Fashioned
Created by Willy Shine, Jägermeister Brand Meister
1 part Jägermeister
1 part Anejo Tequila
1/2 part Agave Nectar
Absinthe Rinse
Orange Peel
Star Anise
Rinse old fashioned glass with Absinthe. Build remaining ingredients in the glass. Stir to temperature. Garnish with orange peel and star anise.
The Spice Slice was super mellow, but the Feisty Meister was definitely a winner. Who knew Jäger, rum, fruit juice and flames would play so nice together?
"I love that name," Nils said. "I'm kind of jealous, really. I have to say that. I am working my ass off for this brand and I never came up with this Feisty Meister."
So the next time you meet a bottle of Jägermeister, put down the Red Bull. Appreciate the shot for what it is, but know that with a little bit of creativity, this 80 year old digestif can be the foundation for some seriously tasty craft cocktails.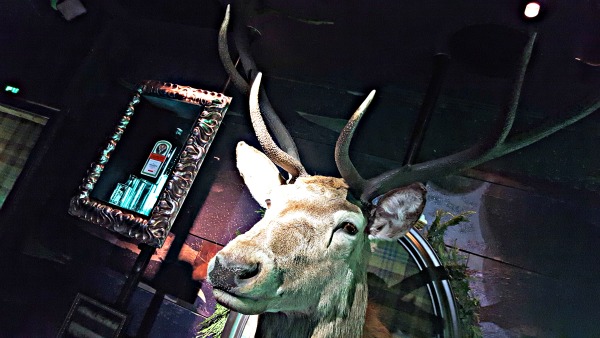 Related Posts
| | | |
| --- | --- | --- |
| | Print article | This entry was posted by Chris Stout on December 17, 2015 at 12:38 pm, and is filed under Lifestyle. Follow any responses to this post through RSS 2.0. Both comments and pings are currently closed. |
Comments are closed.