15 Things I like about the 2015 Lexus NXt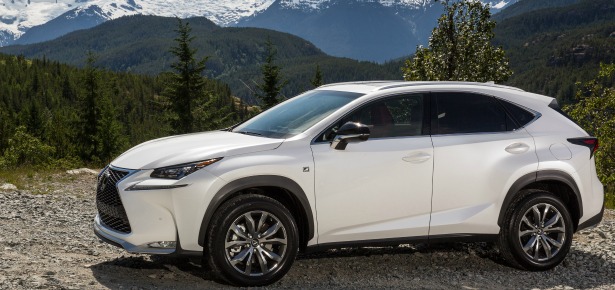 Lexus jumps into the Luxury Compact SUV market with the 2015 NXt. MANjr got their hands on one and put it through its paces on the long country roads of Central California.
1. That it even exists at all
As recently as 2014 Lexus had a total of zero offerings in the "Luxury Compact SUV" class. The closest it came was the RX, an extremely comfortable and capable car that sorely lacked in the performance category. No more.
2. Looks. This cah looks wicked shahhp
The NX looks like an RX that just finished cross fit boot camp. (I know, I know, the first rule of cross fit is you NEVER ALWAYS talk about cross fit) The NX has pinched lines, sharp flares and a very athletic stance. It's not quite the head turner of say, the new Porsche Macan, but it's damn close.
3. Performance
The 2.0L 235HP Turbo Engine gives the NX a certain punch on the road that it's bigger siblings lack. You won't win many races off the line but when it comes time to pass a semi you'll find the NX is up to the task.
4. Did you say TURBO?!
Finally a turbo engine in a luxury sports model. I'm a fan.
5. Comfort
Performance by it's very nature means a stiffer ride. Part of the charm of a responsive car is feeling every bump and line in the pavement. The NX manages to mix luxury and sport quite nicely, the stiff body really lengthens out against the road at speed. The well constructed interior is free of rattles and noise. Little body roll in the turns and just enough road feedback to keep the driver connected.
6. The 10 Way Power Seat
Speaking of comfort, there's that whole chair you're sitting in thing. In what remains one of my favorite features of most new luxury cars, the seat automatically moves to your preset standards of perfection. You slide forward while the steering wheel telescopes into your waiting hands. It's a truly personal touch, one that gives you ownership of the car from your first moments behind the wheel.
7. Electrochromic Rear and Side View Mirrors
Say it with me… Electro-Chrome-ick. Fancy way of saying Auto Dimming. You know how when you're on the road at night and one of those gaudy new cars comes up behind and nearly blinds you? Not in the NX. The mirrors automatically dim your pursuer's floodlights to a level that will leave your retinas unscarred.
8. Cornering LED Headlights
No more leaps of faith as you travel a dark and winding road. The headlights on the NX turn into the road with your eyes. They could also illuminate a high school football game. Yea, I'm totally a part of the problem here. On one hand I curse the masses with their search light caliber headlights, on the other hand I say to my wife, "Look at how BRIGHT THE ROAD IS HONEY!" There's a metaphor for modern society in here somewhere. I'll leave it to you.
9.F SPORT TRIM LEVEL
Sorry for shouting. Thing is, these Lexus' (Lexus's? Lexi?) that I test drive are almost all the F Sport trim level. That means a veritable paragraph of features that aren't available on the base model. Features like cornering headlights, 18" sport wheels and Drive Mode Select. If you're one of the few and proud to read every car review I've ever written (hi Mom!) you'll remember Drive Mode Select. While the NX lacks the S+ mode that its more nimble cousins have, the S mode on the dial definitely creates a different driving experience. The gears stretch longer, the engine revs louder and the car takes off just a little bit faster on command. Drive Mode Select lets you choose between the smooth and safe fuel economy of ECO, the traditional stability of Normal or the "Get me the heck out of here" oomph of Sport mode.
10. Technology
Lexus continues to embrace technological advancements in the NX. Standard back up camera and Infotainment system meet optional features like "Qi- Compatible" Wireless Charger in stride and help to create a largely intuitive and nearly seamless integration of modern technology into your drive.
11. Safety
Loaded with airbags and crumple zones, the best safety features are the ones that keep you out of an accident in the first place. Blind spot monitoring and Rear cross Traffic Alert join forces to keep you more aware of your surroundings than the naked eye ever could.
12. Intuitive Parking Assist
I don't wrestle any bears and have never wielded an axe in battle but in todays urban battlefield, skills like parallel parking hold as much value as medieval warfare did in its time. The Intuitive Park Assist feature helps anyone become the William Wallace of parallel parking. Not that I needed it, I'm a tough guy. It was nice though, I could get used to it. Hey I'd like to see Mr. Wallace street park at Venice Beach on a holiday weekend.
13. Paddle Shifters
Paddle shifters get better every year. I use them constantly on the road to regulate my speed without moving my feet. These shifters changed gears seamlessly and instantly, reducing speed and increasing RPM's with the flick of your hand.
14. Price!?!
Price? Am I about to say "only" about an extravagant sum of money? No! Ok, Maybe! You can buy a brand spanking new reasonably equipped Lexus NXt for $34k. Not bad at all if you consider what it stacks up against. Only the Acura RDX starts lower priced amongst it's peers. A recent ranking by US News and World Report had the NX ranked at #2 in the class overall. The 1st place finisher starts at $50k. A fully maxed NX comes in shy of that by almost seven thousand dollars at $43k. Good value for the luxury segment.
15. Improvements
Lexus must have heard the chorus of well fed writers quibbling about it's standard infotainment system and Enform App Suite. I was one of them. The Remote Touch controller is still far from perfect but it's certainly better than last year's model. The ergonomic wrist support is a nice touch, the intuition of the mouse tracker is vastly improved and the entire interface is more useful and pleasant to interact with. Year to year improvement on a software and hardware level? I'll take it.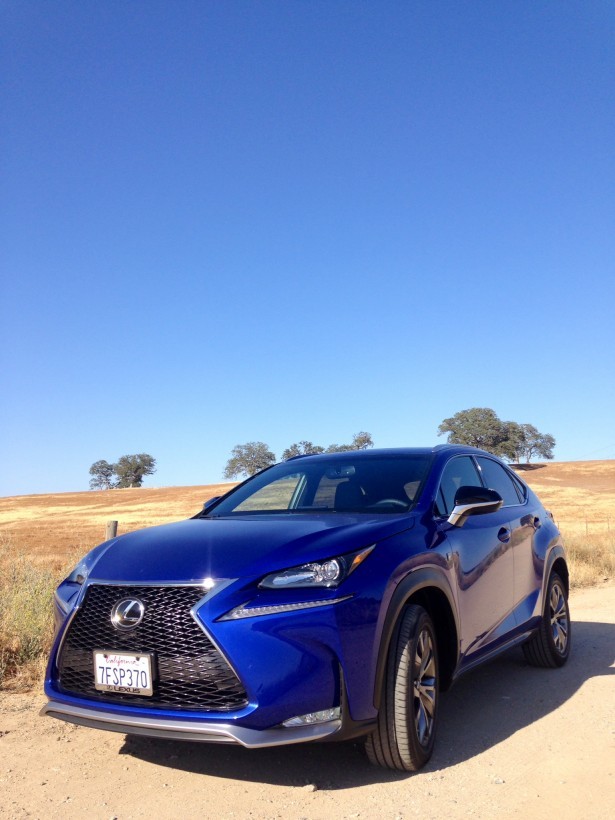 All in all the NXt represents an impressive first offering in the segment. It shares enough DNA with the Lexus family to keep it's customers comfortable but manages to add just enough power and athletic styling to pronounce itself as something new amongst the crowded compact SUV market.
Related Posts
| | | |
| --- | --- | --- |
| | Print article | This entry was posted by Jeremy Johnson on June 10, 2015 at 4:41 pm, and is filed under Cars. Follow any responses to this post through RSS 2.0. Both comments and pings are currently closed. |
Comments are closed.