The Bolt by Star Motorcycles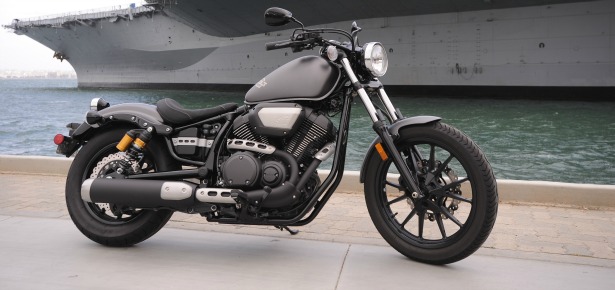 A good motorcycle is like a good lover and an okay motorcycle is like an okay lover: either way, you're riding, which is awesome, but when you're on a good bike, the world is a different place.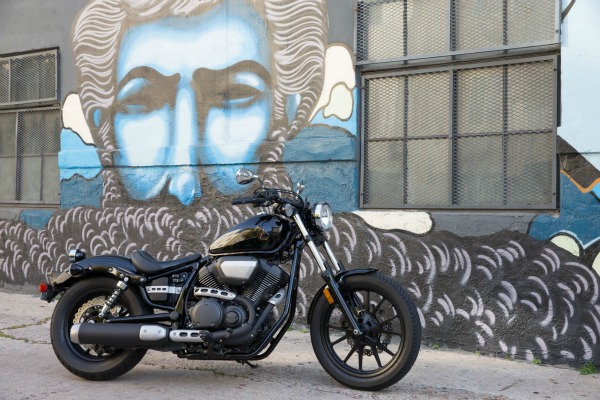 Bearded man says, "that's one purty bike." (Photo credit: Brian J. Nelson/Tom Riles)
Last Friday, thanks to Yahama's cruising and touring bike division, Star Motorcycles, I had the opportunity to test ride the new Bolt in San Diego. Dubbed by its creators as an "urban performance bobber," the Bolt features a V-twin, 942cc engine and a stylish, compact design. The concept was to create a bike that would appeal to the younger generation of riders, who are looking to get more bike for their buck and would appreciate a simpler look and nimbler feel.  With that in mind, it was also designed for both novice riders and experienced vets alike and engineered with the idea that it should be easy to navigate busy city streets and enjoyable to open up on a deserted stretch of highway.  If you want to dig into the specs you can do so here: Bolt Home, which includes a very cool Build Your Own feature.
Thanks to San Diego's unique character, I was able to ride the Bolt in stop and go traffic, along relaxed scenic byways, and on the interstate. The Bolt handled beautifully and was an absolute pleasure to ride.  My favorite parts:
Easy, low-stress handling
Quick, responsive braking
Comfortable ride position
Easy to shift (you won't think this is amazeballs until you've ridden a bike where it's difficult to shift gears)
Stylish as all get out
Fun to ride
The only thing I noticed that might detract from the general awesomeness of the Bolt at all was that towards the end of the ride, the engine got a little warm. Given that we hung out together, all told, for 7 hours, I find that completely understandable. If you hang out with anyone for 7 hours and you aren't hot and bothered, you should move on.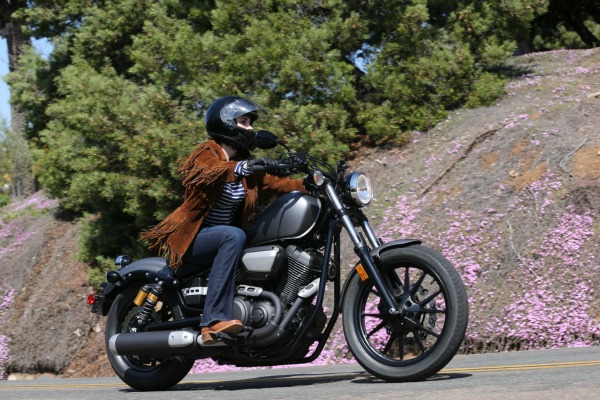 "John Wayne ain't got nothin' on my fringe game, hell no…" (Photo credit: Brian J. Nelson/Tom Riles)
The Bolt starts at $7,990 or there's a sexy R-Spec model that starts at $8,290.  The extra $300 will get you remote reservoir shocks, a suede-type seat with colored stitching, black mirrors, and either green or matte grey paint. I'm on the R-Spec in the pic above.  There are definitely cheaper bikes out there, but it's difficult to find one in this price range that handles as well or looks as good. I would be remiss in saying that this test ride didn't make me think twice about trading in my older bike for the new hotness (thank you, Will Smith).
To quote an overheard conversation between former flames, "you made it easy to be with you." The Bolt is a very easy bike to be with and is a fantastic choice for any rider who just wants to enjoy the heck outta their motorcycle.
Related Posts
| | | |
| --- | --- | --- |
| | Print article | This entry was posted by Tanya Gorlow on April 23, 2013 at 4:13 pm, and is filed under Lifestyle. Follow any responses to this post through RSS 2.0. Both comments and pings are currently closed. |
Comments are closed.