Posts tagged
TGI Fridays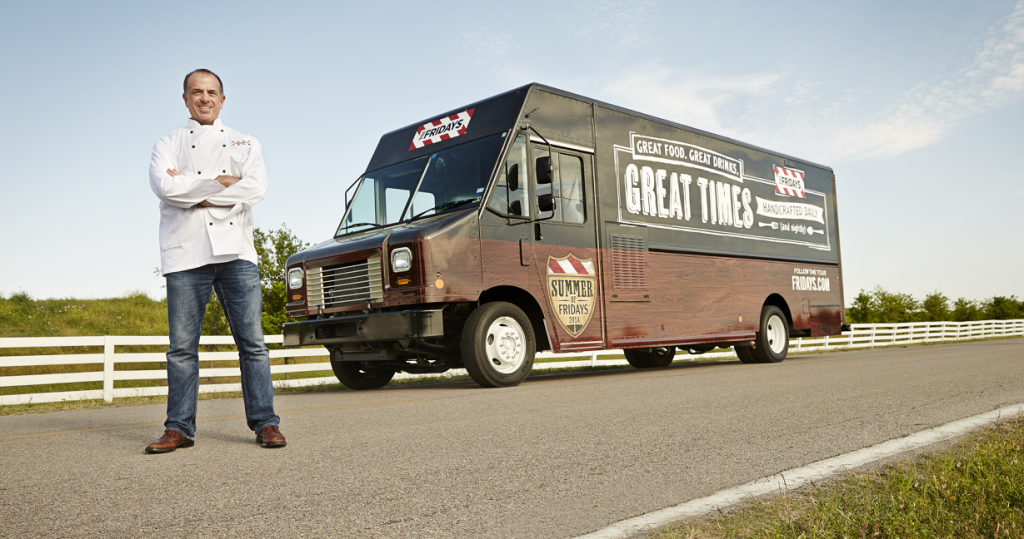 TGI Fridays is hitting the road to promote their new "handcrafted" menu in a food truck. It is called the "Summer of Fridays Road Tour" and it will make stops in cities nationwide including Detroit, Atlanta, Baltimore, and Dallas.
The Summer of Fridays Road Tour is on the hunt to discover and be inspired by the best of handcrafted America. They are taking to the road with our trucks equipped with a grill, and the chefs and a tank full of curiosity to explore new places, meet new people, and devour new food and drink, all in the name of craft. And you get to ride (virtual) shotgun.
Along the way, they will introduce you to some of our handcrafted goodness, which they will hand-deliver to you. Meet them at the truck for a free taste of our American All-Star Sliders, Ahi Tuna Crisps, Potato Skins or Oreo® Madness. If you're in the mood for a refreshing summer beverage, see what's on their drink menu, like Red Bull® Strawberry Lemonade, Peach Sangria, Strawberry Passion Fruit Tea, The Best Fridays Margarita or Barbados Rum Punch.
Find the full schedule here.