Posts tagged
Stella Artois 2010 World Draught Master Championships

Tomorrow in London, 32 champion bartenders from around the world will get together to compete in the Stella Artois 2010 World Draught Master Championships. Part of the competition includes a "pouring ritual" where bartenders will compete to execute the 9-step perfect pour. The steps include: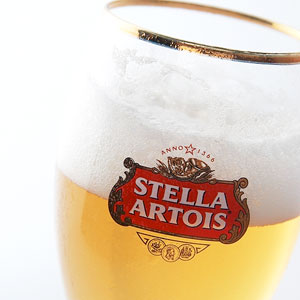 1. The Purification
2. The Sacrifice
3. The Liquid Alchemy
4. The Crown
5. The Removal
6. The Beheading
7. The Judgment
8. The Cleansing
9. The Bestowal
The competition to determine the Draught Master will be streamed live tomorrow from 7:30 – 9:30 p.m. UK time (starting at 12:30 p.m. PST / 3:30 p.m. EST). The entire competition will be streamed live on UStream.
Check out this video below to see all  9 steps for pouring the perfect glass of Stella Artois