Posts tagged
scarlett johansson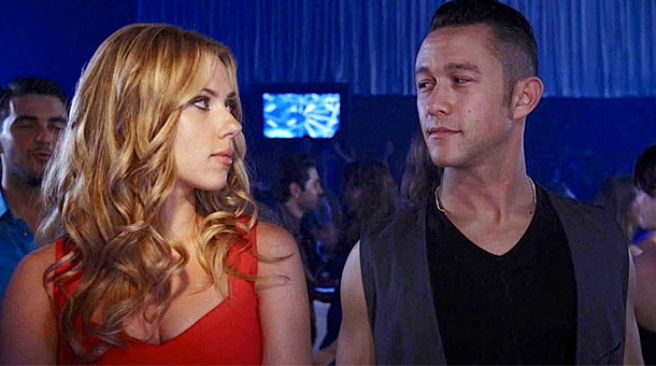 Jon Martello (Joseph Gordon-Levitt) is a strong, handsome, good old fashioned guy. His buddies call him Don Jon due to his ability to "pull" a different woman every weekend, but even the finest fling doesn't compare to the bliss he finds alone in front of the computer watching pornography. Barbara Sugarman (Scarlett Johansson) is a bright, beautiful, good old fashioned girl. Raised on romantic Hollywood movies, she's determined to find her Prince Charming and ride off into the sunset. Wrestling with good old fashioned expectations of the opposite sex, Jon and Barbara struggle against a media culture full of false fantasies to try and find true intimacy in this unexpected comedy written and directed by Joseph Gordon-Levitt.
Enter below to win this prize-pack that include the following items:
$30 Fandango gift-card
Don Jon mints
Don Jon air freshener
Don Jon branded tank top
Don Jon branded tissues
Don Jon branded gym bag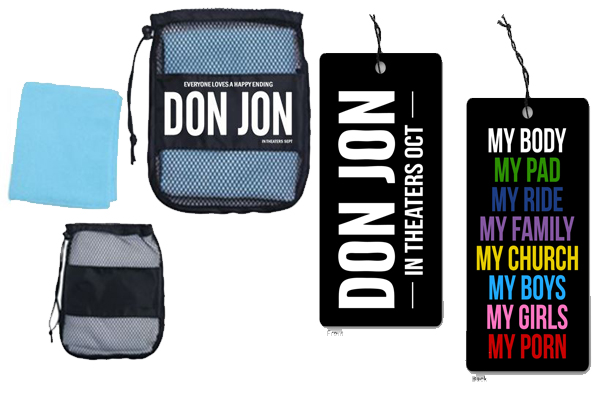 To enter, just follow us on Twitter (@MANjr) and drop us an email below. Good luck!
Looks like the Sandra Bullock comeback tour is in full swing this weekend. First, she hit up the 2010 SpikeTV Guys Choice Awards last night. Bullock made jokes about her personal life while accepting an award for Entertainer of the Year. She followed that up with an appearence at the MTV Movie Awards, where she planted a big smooch on a more-than-willing Scarlett Johansson! The kiss wasn't all that steamy, but it did add something extra to Bullock's acceptance of the Generation Award. During her speech, Sandra took the opportunity to set the record straight about her personal life (again), and then decided to give everyone something more interesting to talk about.
What's hotter than a lil' Sandra on Scarlett action? Maybe the moment would have been sweeter if Scarlett didn't get so damn fit for Iron Man 2 and lose some of her topside assets. Still, you got to like these two beauties bridging the generation gap with a little bit of lip lockin'. Here's the clip: