Posts tagged
Sam Bradford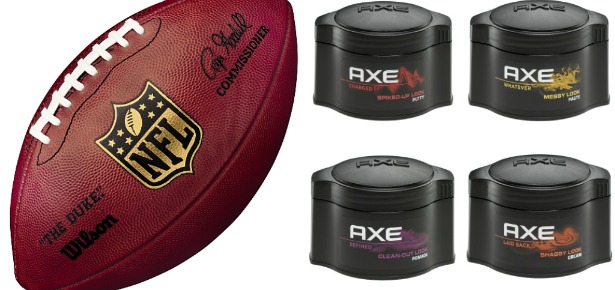 A couple weeks ago, we told you about Sam Bradford getting a buzz cut courtesy of AXE Hair. Bradford is the new spokesman for AXE Hair, and his buzz cut was part of the promotion to support the launch of a new AXE Hair product, AXE Buzzed Look Cream + SPF 15.
Well now we're teaming up with AXE to give away a full line of AXE hair products and an autographed football from the NFL Offensive Rookie of the Year!
One lucky winner will receive a football with Sam Bradford's John Hancock and an AXE Hair gift package that includes the following products:
NEW! AXE Understated Look Cream + Tea Tree Extract gives light hold for a natural, relaxed look that begs for Hair Action
NEW! AXE Buzzed Look Cream + SPF 15 protects guys' scalps from UVA/UVB rays while keeping hair soft and touchable
AXE Smooth & Sophisticated Look Shine Pomade gives shine and long-lasting control for a smooth, polished look she'll find irresistible
AXE Messy Look Paste gives hair a messy, just-out-of-bed look she'll want to run her hands through
AXE Spiked-Up Look Putty gives hair hold without all the hard crunch of gel that girls hate
AXE Clean-Cut Look Pomade gives guys a polished look she'll notice, without appearing wet
That's a pretty sweet haul if you ask us. So what do you have to do to score this AXE Hair/Bradford super-package? Simple:
Follow us on twitter @MANjrcom
Leave us a comment telling us how you think Bradford and the Rams will perform next year
That's it!
One winner will be selected at random next Wednesday, February 16.
Good luck!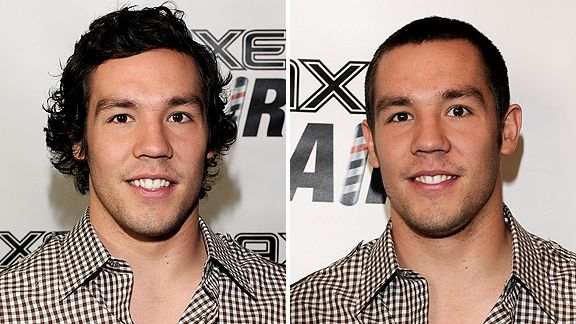 Rams QB Sam Bradford had a ridiculous rookie season. The first overall pick in the 2009 NFL draft passed for over 3,500 yards, reinvigorated the franchise and led the Rams to a 7-9 record. The dude set NFL rookie records and was one win away from taking his team to the playoffs. And he did it all with that ridiculous mop top.
Well now that the season's over, the mop has been buzzed, courtesy of AXE Hair celeb stylist Amy Komorowski. Bradford cuts his scraggly hair at the end of every season. It's kind of a tradition for him. But now he's the new spokesman for AXE Hair, so he went full buzz yesterday to support the launch of a new AXE Hair product – the AXE Buzzed Look Cream + SPF 15.
The mop's not gone for good, though. Ever since high school, Bradford's been growing his hair out during the football season. So you can expect the same goofy Bradford look when the young QB takes the field in his second year.
With so much focus on his hair, Bradford knows that his teammates will probably let him hear it.
"No matter what, my teammates love to give me crap about everything from what I wear to my hair," Bradford said. "I'm definitely expecting to get some flack about this."
Expect a hefty dose of locker room jokes next season, big guy.