Posts tagged
Robin Williams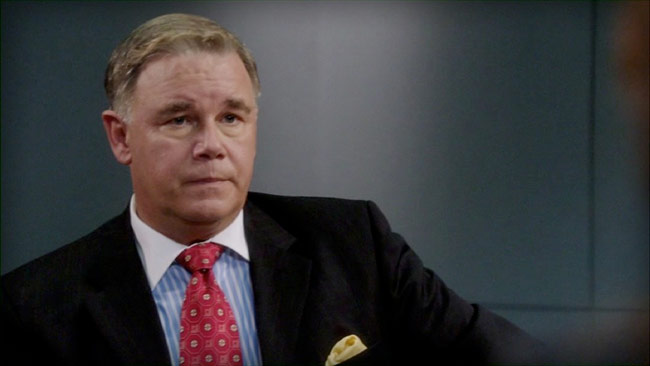 Spencer Garrett has been a constant favorite among those in the entertainment industry. From the small to the big screen he has been very busy. This crazy schedule continues with this current recurring role on USA's newest drama series, "Satisfaction," where he co-stars opposite Matt Passmore and Stephanie Szostak.
Garrett is will also be on big screen in January 2015 with the scheduled release of Michael Mann's feature for Warner Bros. "Blackhat" where he will star opposite Viola Davis and Chris Hemsworth.  To follow, Garrett will appear in John Erick Dowdle's newest thriller, "The Coup" which is expected to open March 6, 2015.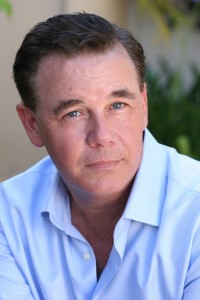 Most recently, Garrett has landed guest starring roles on the hugest and most critically acclaimed shows such as the Netflix hit series "House of Cards," as well as "Mad Men," and "Major Crimes" to name a few.
This third-generation actor was born to actress Kathleen Nolan and Richard Heckenkamp, former head of Film Artists Associates.  Raised as a bicoastal resident of both New York and Los Angeles, Garrett grew up in an artist's environment opportune for cultivating his passion for acting.  Armed with a degree in Theatrical Studies from both Duke and Fordham, along with his lifelong admiration of arts and entertainment, Garrett immerged as an urbane-artist on the Hollywood scene.
Garrett first made his name as a guest star in such television classics as "Dallas" "Star Trek," "X-Files," and then on shows like "The West Wing."
I spoke with Spencer about his new show "Satisfaction", the passing of Hollywood legends like Robin Williams and Philip Seymour Hoffman, and much more. I really appreciated the way Spencer opened up to me about how landing a role on the film "Public Enemies" made him a better actor.
We got to talk about him playing roles in "Iron Man 3" and "Captain America" which helped him learn about the comic book world and its outstanding fan base. For anyone looking to become an actor this is a great interview to listen to as Spencer speaks from the heart. I really enjoyed chatting with Spencer and I hope he continues to land more and more roles for TV and film.
To listen to the interview click HERE!
Follow the many adventures of Spencer on his Twitter account!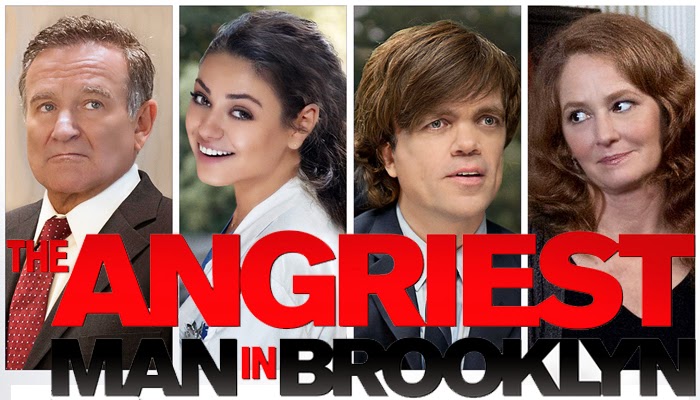 This weekend "The Angriest Man in Brooklyn," starring Robin Williams, Mila Kunis, Melissa Leo and Peter Dinklage, will be released by Lionsgate in select theaters. The film centers on Henry Altmann, who is played by Robin Williams. He seems to always be having a bad day. In the film we find Henry waiting impatiently at the doctor's office. When he is finally seen by Dr. Sharon Gill. Sharon, played by Mila Kunis, who is enduring her own bad day, she gives him some bad news.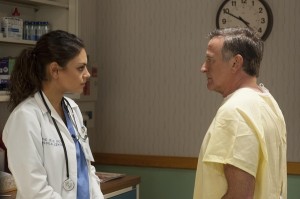 She tells Henry that he has a brain aneurysm. This news makes Henry even angrier and he starts yelling at Sharon as he demands to know how much time he has left. Faced with Henry's anger and insults, Sharon abruptly tells him he has only 90 minutes. Shocked and reeling by this news, Henry storms out of the office leaving Sharon stunned by what she has just done in a lapse of judgment. As Sharon goes on a city-wide search, Henry struggles with his diagnosis, determined to make amends with everyone he has hurt in his life.
One of the producers from this film is Tyler Mitchell. He is a film and television producer, writer and executive whose credits include "The Incredible Burt Wonderstone" and "Lucky Number Slevin."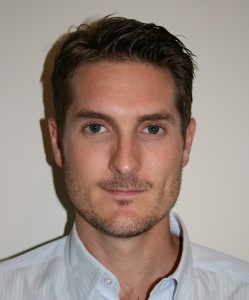 Mitchell began his career in film at age 19, doing summer internships with producers Arnold Kopelson, Jim Jacks and Sean Daniel, as well as working for New Line Cinema.  After graduating college, he gained hands-on production knowledge as a director's assistant on such films as "The Whole Nine Yards," before joining the Agent Training Program at International Creative Management, where he worked for Ken Kamins, Executive Vice President and Head of International Operations.
In 2001, Mitchell departed ICM for upstart production/finance company FilmEngine, where he served as Vice President of Production and Head of Development.  Mitchell oversaw the development, production and financing of six films in the company's first four years, including "The Butterfly Effect," starring Ashton Kutcher and Amy Smart, and "The Rum Diary", starring Johnny Depp.  During his tenure, FilmEngine landed a four year, first-look production and financing deal at New Line Cinema.
Mitchell is currently a partner at Landscape Entertainment.  Landscape has a First-Look deal with Entertainment One for television and a First-Look deal with Fox Studios for Event Series, with projects in active development at: HBO, USA, TNT, FOX, WGN, and Amazon.
I was able to catch up with Tyler to ask him about "The Angriest Man in Brooklyn," the difference between directing and producing, and much more. Click here to listen to the interview.