Posts tagged
Old Spice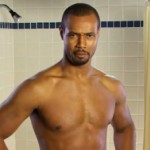 Old Spice (and their ad agency Wieden + Kennedy) absolutely crushed it with a two-day social media campaign. During the 48-hour campaign, the Old Spice Guy responded to @OldSpice tweets with personalized video messages. These video messages targeted major social influencers and they went up in record time. Just some quick, snazzy copy, a short video shoot, quick cut and instant upload. It was genius.
Yep, genius. That's what Alyssa Milano called it. This was Old Spice Guy's response to her tweet:
A lot of companies out there know that they need to use social media, but they don't get how to engage. Old Spice clearly gets it. They keep it light on marketing messages, real-time relevant and they produce good content that's entertaining and easily shareable. It's a smart approach.
How successful was the campaign? Old Spice scored 58,000 new Twitter followers, 29,000 new Facebook fans, 6.4 million views of the campaign video and 5 million views of all responses. All within 48 hours. That's sick.