Posts tagged
hot pics of jessica alba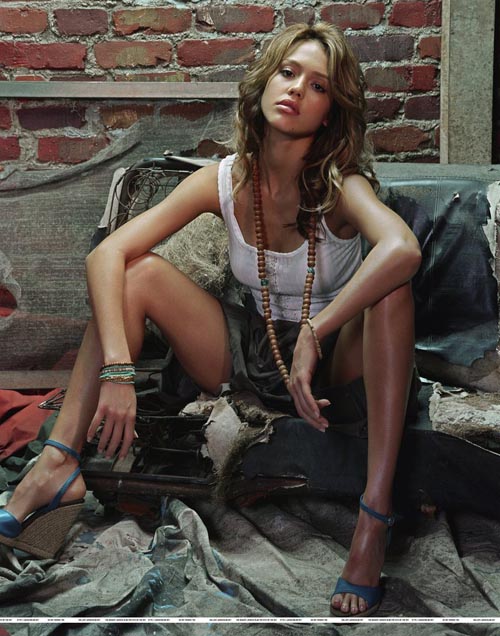 Born on April 28, 1981 in Pomona, Jessica Alba has been steaming up the screens the last 10 years. You may remember her from such critically acclaimed flicks as Never Been Kissed (1999) and Idle Hands (2000). Yes, she did some TV too, but most importantly her bronzed body starred in a blue bikini in Into the Blue (2005). She took her first acting class at 12, made her feature film debut in Camp Nowhere (1994), had asthma as a child, her favorite color is purple, she's married to Cash Warren, has a daughter, and did commercials for Nintendo years back.
Enough with the bio. Let's get on with the pics.
If you still want to keep reading, here's a quote:
Thank you to the fans. I do movies for you. Practice safe sex and drive hybrids if you can.
No Jessica, thank you.