Posts tagged
guinness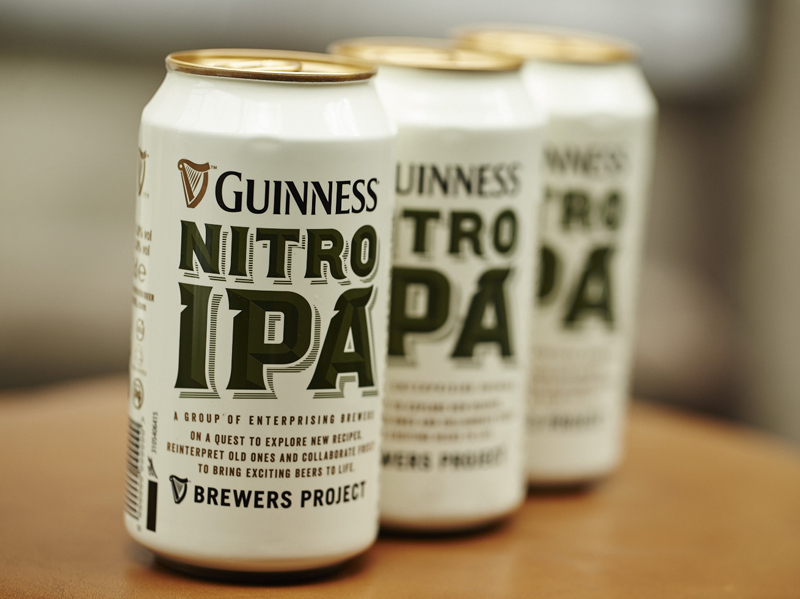 Last year Guinness asked me if I wanted to take part in the Guinness BBQ Challenge. I immediately said yes! I am a fan of Guinness and couldn't wait to try their new Guinness Blonde American Lager. Now as we fast forward to the present Guinness asked me to step up once again and take the Guinness BBQ Challenge.
This time I needed to use their Guinness Nitro IPA. This is a yearly trend that I could get used to. This year I decided to grill a flank steak and make a steak salad. It is a dish perfect for the summer. I got a steak that you usually would get when making fajitas. I took some Nitro IPA, dry Italian seasoning, a bit of olive oil and  put all of those ingredients with the steak in a Ziploc bag.
I marinated the steak for about half a day. I got the grill up to 400 degrees. I opened up the bag up and smelled a fantastic steak marinade. I grilled the steak for seven minutes on each side. I then put that steak in some aluminum foil for about eight minutes to capture the juices. Before I started up the grill I made a salad with my vegetables of my choosing. I put that salad in the fridge when I began to grill. As the steak was settling in the foil I took out the steak and cut it up to bite size pieces and put it over the salad. I added some Italian dressing. Man it was delicious. My family and I enjoyed it so much that it will be a summer staple meal for us.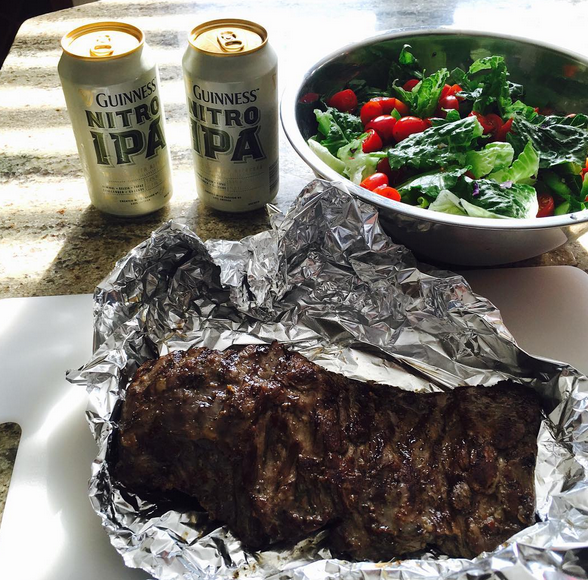 Think you can whip up a great meal with Guinness? If you are 21 years old or older go for it. If you take the challenge make sure you use the hashtag #GuinnessBBQChallenge and tag @GuinnessUS
Please Note: I am working in partnership with Guinness for this this campaign. All thoughts/opinions are 100% my own. Please Drink Responsibly.