Posts tagged
Data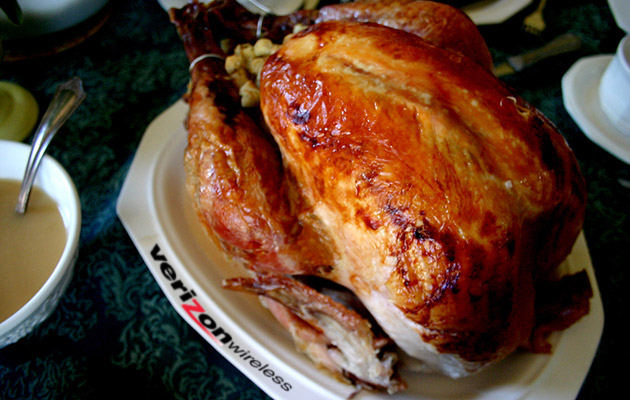 Introducing Connection Day. On 11.26, turn your Thanksgiving trek into a triumph with your first gifts of the holiday season from Verizon. Enjoy digital giveaways like music, audiobooks and apps from Amazon, Pandora and more. Watch hit movies and shows at home and on the go from Verizon FiOS — so everyone can stay connected. Yup, even if you're not a Verizon customer. But if you are, you'll get a special gift. It's the season of thanks and here's a big "thanks" to you.
Verizon FiOS: Special mobile access to popular movies and TV shows on Nov. 26, compliments of Verizon FiOS, by downloading the free FiOS Preview app.
Amazon: Selection of 10 free/discounted apps, plus two free Audible book downloads (new members) or $10 Audible credit (current members).
Apple: A special offer from iTunes to be revealed on Nov. 26.
Condé Nast: Free Digital Edition downloads of 17 Condé Nast Publications, including Wired, Vanity Fair and GQ.
Free Wi-Fi: 30-minute complimentary Internet sessions through Boingo Wireless (at airports) and Gogo Technologies (in-flight).
JetBlue: Free in-flight Wi-Fi from Nov. 26 and Dec. 24.
Pandora Media: Free seven-day trial of Pandora One.
For more info on some of the cool features and gifts you can get on November 26th click here!