Posts tagged
Comic Con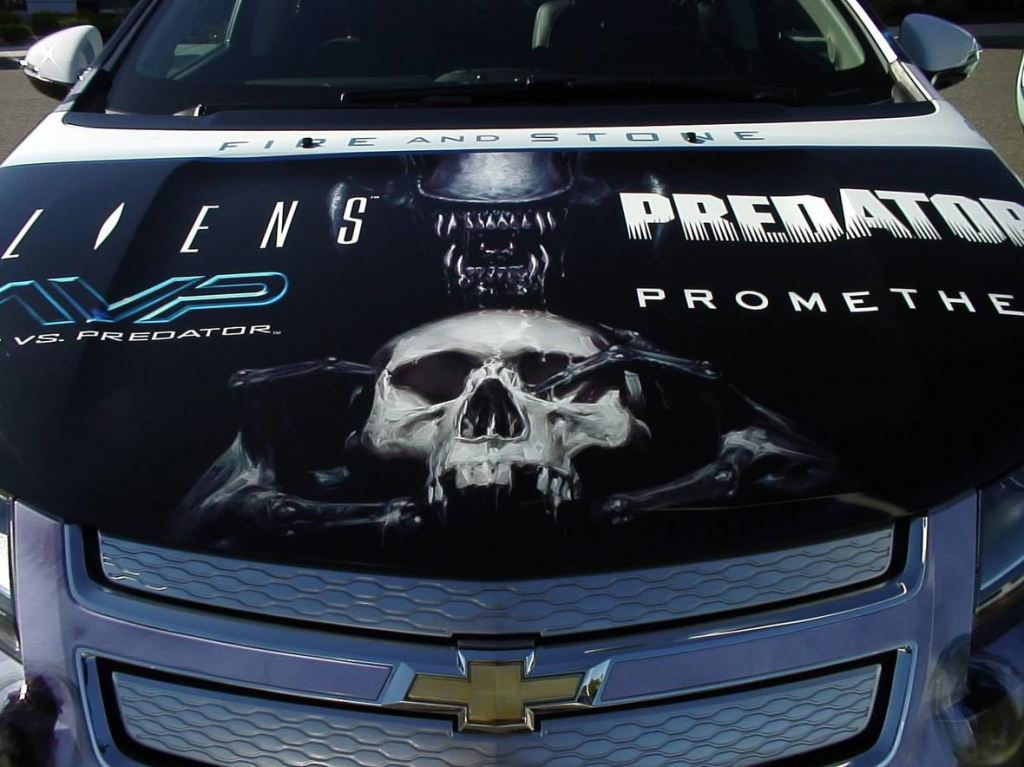 New York Comic Con announced a partnership with Chevrolet and Uber that will put fans in the driver's seat of convenience at this year's events. As part of the partnership, Chevrolet will custom wrap nine different car models with some of the most iconic characters from comics, video games and literature that fans can Uber to events all across the city. The partnership will kick-off on October 3 and run through October 7.
Comic Con fans will also have a chance to win exclusive access to great prizes and collectable thanks to the Chevrolet and Uber partnership. For instance, those who ride in the New York Super Week Chevrolet Tahoe will be eligible to receive New York Comic Con and New York Super Week t-shirts, tickets to New York Super Week events and much more, including the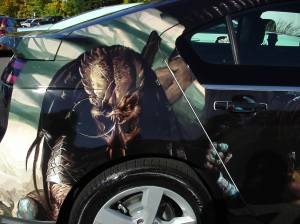 daily grand prize of 3-Day Tickets to New York Comic Con.
Fans will also be eligible to win a trip to NYCC 2015 with VIP Tickets and a Chevy Car Exclusives Prize Pack through the "Chevrolet Gives You the Keys to NYCC" contest. Starting on October 3, fans are encouraged to tweet creative photos of one of the cars, using the hashtag #ChevyNYCC. Following the completion of New York Comic Con on October 13, NYCC and Chevrolet will pick the 10 best photos as finalists.
As part of the partnership, Chevrolet will wrap nine different vehicles that fans can Uber to New York Super Week, throughout New York City. Some of these cars will also be on display at the Javits center during NYCC. The full lineup of cars can be found below:
• BOOM! Studios – Chevrolet Cruze will be wrapped with various characters from Boom! Studios.
• Dark Horse – Chevrolet Volt will be wrapped in characters from the Fire & Stone comic book series featuring Aliens, Predator, Prometheus, and Alien vs. Predator.
• Image – Chevrolet Sonic will be wrapped with imagery from the new hit series WYTCHES, by comic superstars Scott Snyder and Jock.
• Valiant Entertainment – Chevrolet Equinox will be wrapped with artwork from the upcoming series The Valiant – by New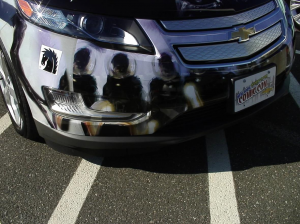 York Times best-selling writers Jeff Lemire & Matt Kindt and Eisner Award-winning artist Paolo Rivera.
• IDW – Chevrolet Equinox will be wrapped with images of the famed Eric Shanower and Gabriel Rodriguez comic character Little Nemo.
• New York Super Week – Chevrolet Tahoe will be wrapped with New York Super Week artwork.
• Random House – Chevrolet Tahoe will be wrapped with classic characters and scenes from George R.R. Martin's new book, The World of Ice and Fire: The Untold History of Westeros and the Game of Thrones.
• SEGA – Chevrolet Suburban will be wrapped with Sonic the Hedgehog and friends from SEGA's upcoming Sonic Boom video games and animated series.
• TBS – Chevrolet Impala will be wrapped with characters from Seth McFarlane's hit series American Dad.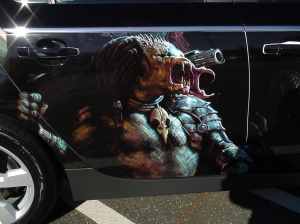 New York Super Week will take place October 3-12, leading into the East Coast's biggest and most exciting convention – New York Comic Con. The New York Super Week Card will offer fans access to dozens of special offers including drink specials at venues and bars, discounts to citywide tours and in- store merchandise discounts at retailers including Midtown Comics and Discovery Times Square.
How to download:
1. Open up your Uber app
2. Enter promo code: ChevyNYCC14
3. Request 'COMIC CAR'
For more information about New York Super Week and to purchase tickets, please visit www.NewYorkSuperWeek.com and New York Super Week's social media pages (Facebook, Twitter & Instagram).
For more information about New York Comic Con please visit www.NewYorkComicCon.com.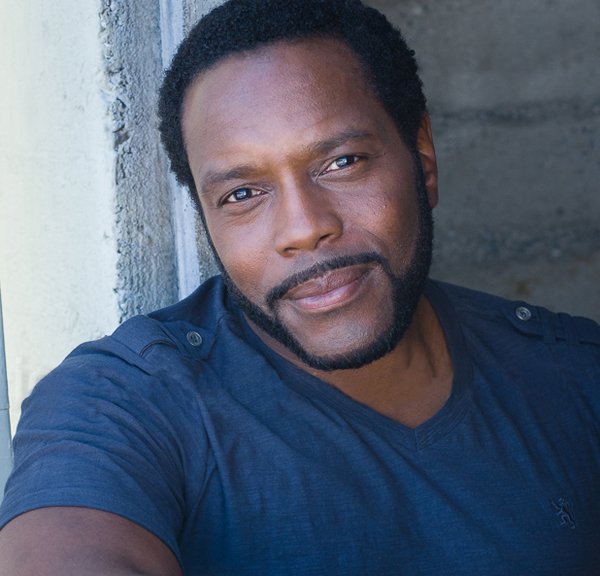 Chad Coleman might be best known for playing the character Dennis "Cutty" Wise from "The Wire," but that role is taking a back seat to his role on "The Walking Dead" as the character Tyreese. Coleman joined the popular AMC show last year during Season 3. Chad and the rest of the crew are gearing up for Season 4 which will air on Sunday, October 13th.
From film to TV, Chad has been part of many great movies and shows. I had the great pleasure of sitting down to talk with Chad about "The Walking Dead," and more.
Art Eddy: You joined the cast in Season 3 playing the character Tyreese. You and your small group of survivors reach the prison where Rick and his crew set up camp. You don't get that great of a welcome. What was Tyreese's first impression of Rick?
Chad Coleman: Well, initially considering the rest of the group and understanding he was the leader, Hershel and everyone else presented themselves in a very formidable, community oriented way. So, the possibility of being part of that community was exciting.
Then of course Rick comes in and throws everything off the rails, but I didn't throw the baby out with the bathwater. I was trying to give the guy the benefit of the doubt. Based on everything I saw before me, and everything we assessed, this guy couldn't have been just a crazy maniac and an effective leader.
From what we saw I was just trying to give the guy the benefit of the doubt, but I was also going to protect my people. Better to live to die another day than just lose my head and get us into a much deeper and much more precarious situation.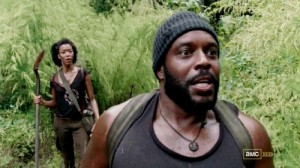 AE: You guys were thrown out of the prison by Rick as he was hallucinating. Do you think your character would rather take his chances with zombies than a crazy guy with a gun?
CC: Absolutely. That was the bottom line. When we were assessing the situation we had done okay. We were dog tired and ready for safe haven for sure, but we know we could handle ourselves out there in those woods if it was called for. Even though we were trying like hell to get out of it we at least knew what we were up against. We would rather deal with that opposition than to deal with a guy that was (laughs)… I don't really know what was going on.
AE: Then you and your sister Sasha end up in Woodbury with the Governor, who is able to hide his crazy. Did Woodbury seem too good to be true for Tyreese and Sasha?
CC: I think initially. I think that was what we were trying to go for when we first met him. It was very much about "hey let's not fall into temptation". We know the world that we are living in. That's why when we shot that scene and Greg Nicotero directed it we took a lot of time with that scene. It was very important that we just didn't go, 'Hey whoo-hoo free showers and food! Yea!'
It was like where are we? What are we dealing with? This guy has encountered (Rick) as well. There had been casualties. We had to make sure that we built that into that scene. When he was asking me how to get into that prison I had called up the producer, at the time it was Glen Mazzara, I said "hey man how do we do this?" I don't want to feel like I am just throwing these people under the bus because of Rick.
I felt a good connection with Hershel and even Carl. I know that he is a young kid with a gun, but he was rational. He was level headed. I said "hey tread lightly". There is nothing going on here that can't lead us here to the security and safety that we are looking for. We have to be precautious as well. That scene was a hard decision for me to make.
AE: Towards the end of Season 3 you and Sasha join Rick's crew. What was Tyreese's feeling on joining them?
CC: If you go back and look at it Hershel presented himself in such a manner. The humanity was there. I felt like if that guy had spent that much time around Rick, Rick could not be that out there. I guess we caught him at a bad time. As things would have it, it did turn out that way. As the situation unfolded it is like, okay now coming back and Rick accepting us, I pretty much could say alright this guy was just having a bad day.
To see (Rick) allow the rest of the Woodbury community to come as well I was very happy. Andrea played a pivotal part in our decision making too, when we ran into her at the top of the bus. What she shared with us, stayed with us. That played into our decision to not go with the Governor and to see who he was. When we got to that gate and we were trying to get Carrie back Rick stepped out first. He showed what a man he really was. So for us right now it is like how do we fit into this community?
AE: Season 4 airs on October 13th. Can you give me a little bit of info on what we can expect from Tyreese?
CC: You guys are going to get to know Tyreese in a way you haven't seen thus far. It is epic. It is gut wrenching. That goes across the board for Season 4. No one goes untested. No one goes unscathed in a post apocalyptical world. It is just not going to happen.
Look at Hershel as the voice of reason and look at what happened to him. Look at where his character started from and the arc his character took. Tyreese has a sense of that. He is a voice of reason. He has a certain moral compass and a right way to do things. Everybody gets put into the blender. That's the way it goes. When you witness what happens it is some jaw dropping stuff.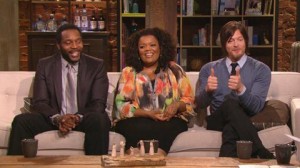 AE: I love the show "The Talking Dead" that follows "The Walking Dead." You have been on that show. How much fun did you have on that show and also how did it feel to see the reactions of the fans since the show has a live audience?
CC: That is one of the biggest pleasures of doing that show. You are right there with the audience. You are right there with the fans. Right there with the people who made it. You are talking 12.5 million people a week. You see that passion firsthand, and you get to have fun with it. You get to learn about the insight of other people watching the show. You also get to have a spooky phone call on the live show. That call was incredible and bizarre. The producers cut the phone call with the caller pretty quickly.
AE: Yea! (Chris) Hardwick was ticked that they cut him off. You were with Norman (Reedus) at the time right?
CC: Yea I was with Norman and some comedian. I think she was from "Community." She was a great guest. People on Twitter were putting up pictures saying "hey this is what your face looked like". It was funny. I was messing with Reedus. I asked him if that was one of his friends. It was appropriately bizarre. You couldn't have planned that any better.
AE: What are some funny things that happen on the set between filming scenes?
CC: It is always hard to remember. We joke around, that's for sure. We have fun with each other like doing a silly dance right before we go on and we will say crazy stuff to each other. It is more like locker room humor. It always depends on what scene that we are working on. Sometimes just the crazy mishaps that happen when we are doing physical stuff. You miss, and end up stepping on a zombie by mistake. These things happen. Some of the stuff is is the type where you ask are you okay, but it is still kind of funny.