Posts tagged
2010 Macallan Holiday Gift Pack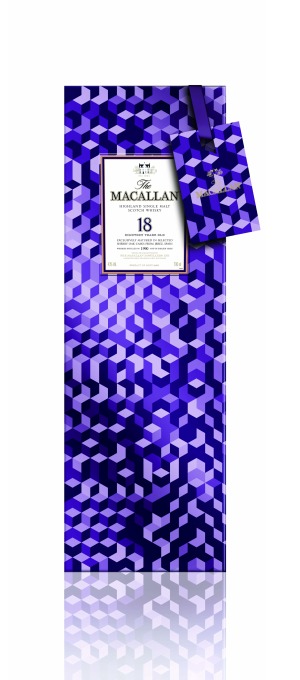 Dude, we are days away from you needing to bring an amazing gift to wherever it is you go to celebrate Christmas. Now you can try to pick up a bottle or some other last minute gift, but if you're giving the gift of booze, you might as well be classy about it.
Enter the 2010 Macallan Holiday Gift Pack. It's a sweet bottle of Macallan Single Malt Scotch Whisky housed in a posh-purple, trippy-3D festive holiday box. The packaging will capture everyone's eye, but the bottle inside will capture their hearts. The Sherry Oak 18 Year Scotch is a top-shelf holiday beverage that incorporates hints of dark chocolate-orange, dried fruits and spices for a smoothness that'll please anyone on your gift list. The spirit is aged for a minimum of 18 years in Spanish Oak casks that are handcrafted and sherry seasoned in Jerez, Spain. How many other bottles can make this claim?
If you need to pull an amazing gift together, the 2010 Macallan Holiday Gift Pack should be on your short list of go-to items. It looks as good as it drinks, and it'll distinguish you as a thoughtful giver of good taste. The bottle's not cheap (you can find it for around $150), but if you need to impress your girlfriend's Dad, a loveable Uncle with discerning tastes or your own Scotch-lovin' pops, you can't go wrong with this timeless holiday package.