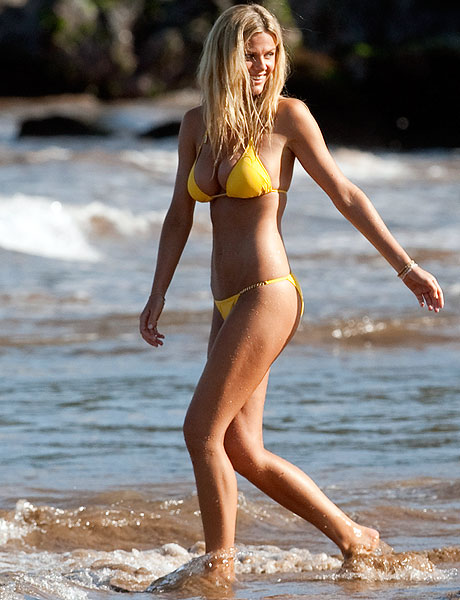 Back in March, Esquire got into bracket fever when they set up the 2010 Sexiest Woman Alive Madness tournament – a 64 women, single-elimination tourney where readers could vote on their choice for the Sexiest Woman Alive. The reader's choice tournament is a supplement to the official selection of the Sexiest Woman Alive, which Esquire will announce in November.
The tourney featured a surprising first round upset (Helen Mirren beating out Megan Fox) and a Sweet 16 berth for underdog Lane Kiffin.
In the Elite 8, Stacy Keibler beat out Heather Mitts, Jessica Alba edged out Kristen Bell, Candice Swanpoel was crushed by Broklyn Decker and Heidi Klum sent Evangeline Lilly home.
In the end, the 64 babes from four conferences (movies, music/fashion, sports and TV) were whittled down to just two: Brooklyn Decker and Heidi Klum. The final was an absolute blowout, with Decker earning 89% of the vote in the championship round. Although Esquire's official Sexiest Woman Alive won't be announced for a few months, the people have spoken, and Brooklyn Decker  now stands alone as the reader's choice for Sexiest Woman Alive.
Here's a look at the final bracket results.