Ron Artest's post-game interview highlights showcase the awesomeness behind the man: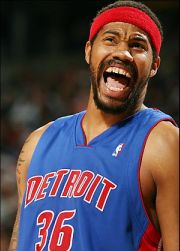 Love him or hate him, Rasheed Wallace is always television gold. His highlights include throwing balls at teammates while they give interviews, not fearing the referees, scoring on himself, , and what may be the only case of someone being tossed for not saying anything. Call me crazy, but I love seeing him fly off the handle, especially on obvious foul calls. He led the league with a whopping 17 technical fouls this year despite only playing 22.5 minutes per game. Imagine if he actually played the whole game! His trademark moves include screaming, making puzzled faces, throwing headbands and/or towels, and creating general disarray. Here are five things I would pay to see Rasheed flip out about.
5. In honor of the World Cup: Someone blowing a vuvuzela in his ear
How could you not wanna see this??? Imagine 'Sheed is napping, and his annoying neighbors just came back from South Africa with a new present! I see this playing out as a combo of 'Sheed breaking the vuvuzeka over the person's head, or sticking it up his neighbors ass (the wide part) and playing it until the person's head explodes. Either way we win.
4. Returning an overdue book at the library
A sanctuary of silence, where else would be a better place to see him flip his lid? I could see him now, knocking down stacks, scaring kids and homeless people, or just yelling at a librarian until she cries. Yes, Yes, Yes!
3. 'Sheed drunk and stealing someone's prosthetic leg to play catch with it
Oh shit, I forgot that this already happened. My bad.
2. Getting short tipped as a waiter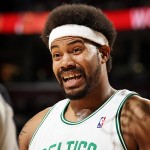 The local Denny's crowd isn't happy with their service, so a table that just spent $50 only end up giving him a dollar, three nickels, and pocket lint for a tip. When 'Sheed discovers his "tip," Moons over my hammys starts flying, plates get broken over the bus boy's head, and old people start stroking out. As 'Sheed is dragged off the premises, we still hear him yelling, "I refilled that asshole's drink three times!!!!…..THREE TIMES!!!" Imagine if the movie "Waiting" featured 'Sheed? This clip might of killed you with laughter instead of boring you to death.
1. Having a paternity test read on Maury Povich
What I would give for this! The crowd boos him more furiously than any other guest in history right? As Maury stays stoic and calm, 'Sheed yells, "that ain't my kid! He ain't got my bald spot! Maury prepares us for the truth and calmly says, "Rasheed, you are not the father!" 'Sheed jumps out of his chair and delights the stunned crowd with the Carlton dance.
This movie looks sick.
The Luke Wilson comeback is in full swing! Now his brother won't have to do any more Public Service Announcements.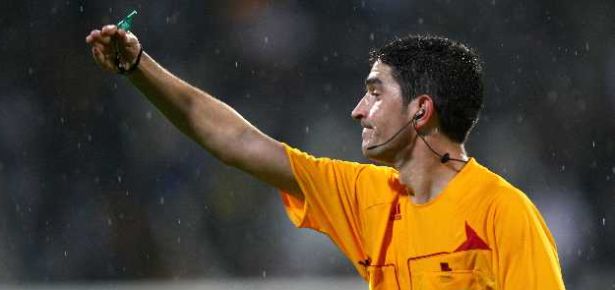 Somebody boo this man! It always sucks when poor officiating overshadows a great game. Today's early World Cup match between Germany and Serbia was totally tainted by referee Alberto Undiano Mallenco and his card-happy calls. The Spanish ref became the focal point of the game. Mallenco reached into his wallet a grand total of 9 times in the match. If bullshit had a face, it would look like Mallenco.
During the match, any type of contact resulted in a yellow card. Sneezing was a bookable offense. It was truly a ridiculous situation, with players not knowing how aggressive they could be with challenges. The calls were inconsistent at best; just laughable all around. The announcers couldn't believe it. The players couldn't believe it. I got up to get some breakfast and when I looked back at the TV, Alberto Undiano Mallenco gave me a yellow card, too.
The Germans lost their top striker, Miroslav Klose, after he collected two quick, wack yellows in the first half. Serbia went up immediately after that with an instant goal from Milan Javanovic. Ze Germans attacked early and often during the second half. Lukas Podolski took like a dozen shots on goal and even had a chance to equalize with a PK, but it was not to be.
This was an exciting match that would have been much more entertaining without Alberto Undiano Mallenco putting his mark on the game. The man deserves to be booed.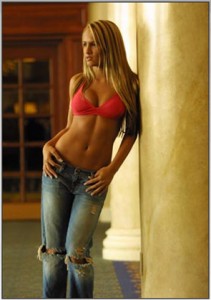 What? No more Erin Andrews at ESPN? S'okay, get ready for more Jenn Brown (Deadspin)
5 signs that your parents might be swingers (Asylum)
Things that will get Charlie Sheen killed in jail (Uproxx)
Yea 1968 video of Steve Martin on the Dating Game (Dave&Thomas)
E3 booth babes gallery (EgoTV)
9 fashion choices to avoid at all costs (Guyism)
Emmanuelle Chirqui still brings the heat (Popoholic)
168 booty-ful reasons to root for Brazil (COED)
The 50 worst hip-hop fails of all time (Complex)

Megan Fox is back as the face/body of Emporio Armani Underwear. The full Autumn/Winter 2010-2011 campaign will roll out on billboards in July. Meanwhile, here's a pic from the shoot to tide you over. Still can't believe she's marrying that 90210 guy.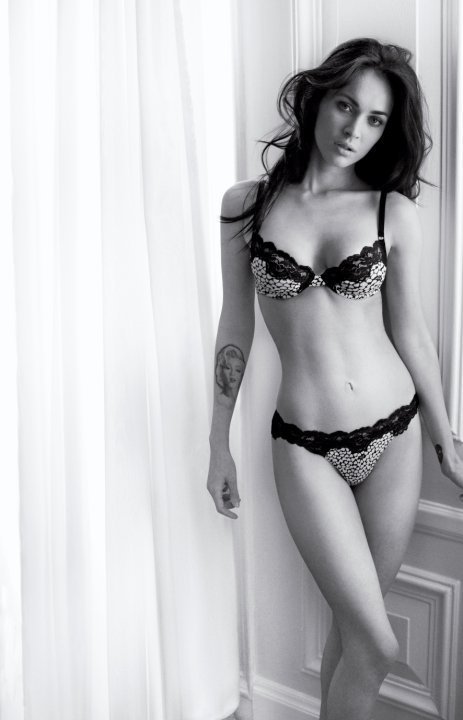 Uh-o. The game that changed the game is back, son!
If you're like me, all you remember from 1997 is roaming around in the complex and just hoping that a bunch of proximity mines don't blow Baron Samedi's face off.  This game caused more fights amongst friends/controllers being thrown about more than any game in history. Especially when someone wants to be Oddjob because he is so damn small and hard to shoot.
This game was a classic for it's one-of-a-kind, epic multiplayer action. Who doesn't love a good knife fight? The new trailer for the Wii version made it's E3 2010 debut this week.  Let's hope that it lives up to it's predecessor and isn't thrown together halfheartedly.
If you've never seen the original (then you're probably a liar, but just in case), here is a good review:
<object width="640″ height="385″><param name="movie" value="http://www.youtube.com/v/wfbq7O0vg7k&hl=en_US&fs=1&"></param><param name="allowFullScreen" value="true"></param><param name="allowscriptaccess" value="always"></param><embed src="http://www.youtube.com/v/wfbq7O0vg7k&hl=en_US&fs=1&" type="application/x-shockwave-flash" allowscriptaccess="always" allowfullscreen="true" width="640″ height="385″></embed></object>

Dad's love gadgets, especially super-functional ones. Anyone can go out and pick up some goofy, impractical gadget like an electric golf ball cleaner, but why go that route? Why not get your Dad  something that you know he will use. If you're Father's like any other dude, then he probably likes audio/video items that have a high degree of utility. The Eyeball 2.0 is one such product.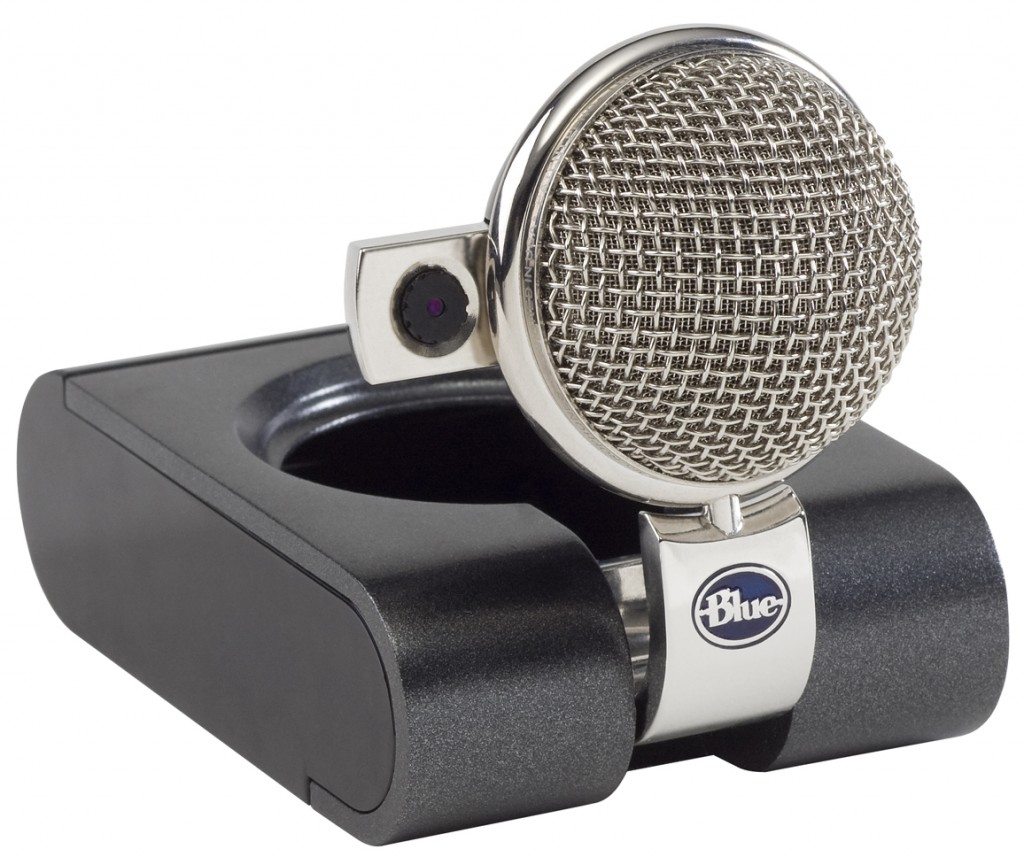 What Is the Eyeball 2.0? The Eyeball 2.0 is a handy, easy-to-use webcam that's practical and highly transport. It's made by Blue Microphones, so you know you're getting a quality product. With so many free chat tools and webcam programs available, it's time your Dad added some audio-visual action to his communication toolbox. And what better way to keep in touch with your Dad?
Here's a rundown of the specs:
2 megapixel resolution, premium optical sensor

HD Video—Resolution 1600 x 1200 (recently upgraded)


2-in-1 HD Webcam and high fidelity Microphone

Highest quality audio in any webcam

USB Connect & Driverless Installation

Integrated stand is adaptable to fit on any monitor or stand-alone on desktop

PC & Mac Compatible

New lower price
So go hit up The Apple Retail Store, Fry's Electronics or any other electronics store and pick up a gift that your Dad will actually use.


This is clearly the best news story of the week. Check out this lead. Everything sounded semi-believable until the bulldozer part: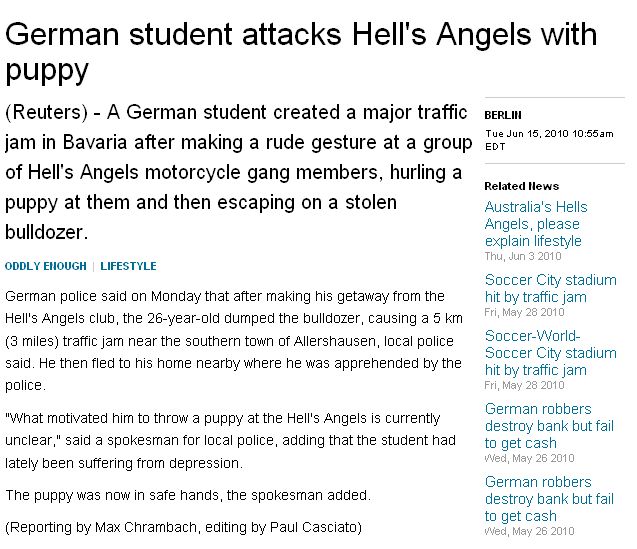 Mother's Day gets all the attention, but Dad's need some appreciation too. Father's Day is coming up this Sunday, and if you're like most dudes, you probably aren't prepared to show your Dad some love. We all wait until the last minute to get gifts for our Dads (if we bother to get 'em anything at all). Father's Day gifts tend to be a bit unimaginative – ties, socks, Best Dad Ever mugs – that sorta thing.
This year, don't jip your Pops. Get him something you know he'll enjoy (and possibly share with you). Get him some Johnnie Walker. If you're wondering which bottle to get him, don't worry. This quick rundown of the different Johnnie Walker labels will help you sort out which bottle is right for your Dad.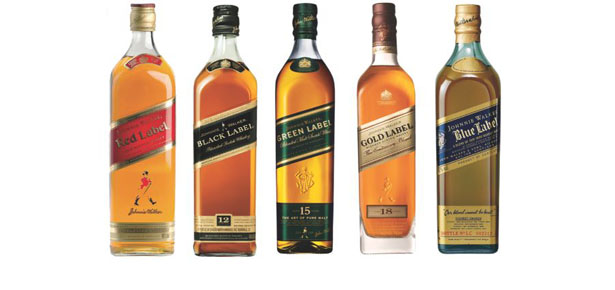 Johnnie Walker Red Label
Does your Dad like spicy food? Does he enjoy mixing Scotch with other stuff? Are you on a budget this year? If you answered yes to any of these questions, Red Label is your pick. Red Label is a utility, everyday scotch that has a bit of a bite, but plays well with other mixers.
Johnnie Walker Black Label
Is your Dad old school? Is he a stubborn, no-nonsense kinda guy who knows what he likes and sticks with it for the long term? If so, you can't go wrong with Black Label. It's complex, smoky, well-crafted and perfect straight up.
Johnnie Walker Green Label
Does your father care about the environment? Does he like variety, earthy blends and subtle aromas? If so, go with the Green Label this Father's Day. It's an intense, flavorful whiskey that combines pure malt blends from multiple regions in Scotland. If you're Dad has a discerning palate, get him some Green.
Johnnie Walker Gold Label
Does your Pops drink Scotch on the rocks? Does he have a bit of a sweet tooth? If your Dad likes smooth, creamy Scotch that unleashes warm, satisfying flavors when served chilled, Gold Label is the way to go.
Johnnie Walker Blue Label
Okay, has your Dad been especially awesome to you this year? Have you skimped out on great Father's Day gifts for awhile? If you really want to show your Dad that you appreciate him, you gotta go Blue. Blue Label is liquid amazing. It's the pinnacle of the Johnnie experience. Only hand-selected, cash-money casks get set aside to make Blue Label bottles. Created by Master Distiller Jim Beveridge, Blue Label is the best of the best. It certainly beats the hell out of a Best Dad Ever mug.
Johnnie Walker is offering complimentary custom engraving on bottles of Blue Label for Father's Day. Check out the Johnnie Walker site to learn more.