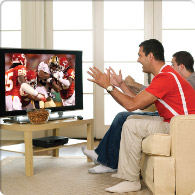 Cost Plus World Market (WorldMarket.com) is running a new promotion that can hook you up with some serious man cave gear this summer. The Win A Man Cave Sweepstakes is running until July 4, and the online sweepstakes gives you the chance to win a total man cave makeover. First place wins a 52" Sony TV and a $3500 World Market gift card. The first runner-up receives a $1000 gift card, and the second runner-up receives a $500 gift card.
In addition to the 52″ Sony, men (and women, 'cause it's open to everyone) will have the chance to score a new leather chair, grilling gadgets or a variety of items, including a collection of Beers of the World. Enter today and you can set yourself up for a fun summer in your own custom Man Cave creation.

Last month, Fantasy Springs Resort and Casino in conjunction with PlayerXT and Wet Peach Swimwear hosted the Ultimate Fantasy Weekend. Attended by scores of beautiful women, a few Playboy Playmates and a handful of NFL players, the weekend kicked off with a Battle of the Bikinis contest where 30 girls competed in a pageant to see who had the best bikini body. Tonya Torres won the bikini contest and took home $1,500.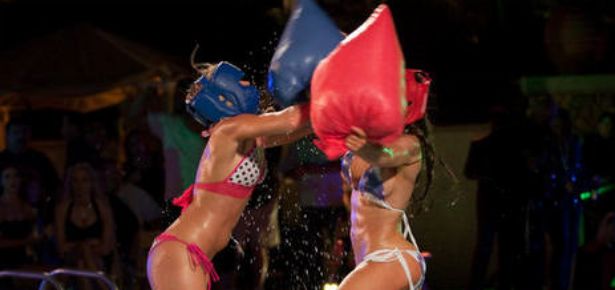 Following the pageant, the girls took to the pool for the 2010 National Bikini Pillow Fighting Championship, an extreme, take-no-prisoners battle where beautiful girls got on a float in the pool and wacked each other with wet pillows. Jazmin Siguenza, a model, rapper and boxer, was the last bikini babe standing. She also took home $1,500.
Here are some highlights from the 2010 National Bikini Pillow Fighting Championship. As you can see, the competition was pretty stiff, and some of the girls really got into it:
The Ultimate Fantasy Weekend concluded with a golf tournament at the Eagle Falls Golf Course, home of the Playboy Scramble. Throughout the weekend Fantasy Springs Resort and Casino hosted mixers at the 12th Floor Wine Bar. Nestled between the Santa Rosa and Chocolate mountain ranges in the Palm Springs Valley, Fantasy Springs served as a comfortable, accommodating backdrop for all of the weekend's activities.

7 Surefire Ways to Increase Workplace Sexual Tension (COED Magazine)
Yep, Maradona is still hilarious (YouTube)
Sexy girls named Summer (Maxim)
The awesome internet drunk hall of fame (Uproxx)
Top 20 sexiest TV scenes (TVSquad)
12 groundbreaking moments in fighting game history (Dorkly)
Files seized from Toronto physician Anthony Galea could mean trouble for NFL and CFL players (NFL Fanhouse)
GQ explains why the brilliant David Simon missed the mark with his latest show – Treme (GQ)
This Paraguayan fan knows how to blow a vuvuzela (TotalProSports)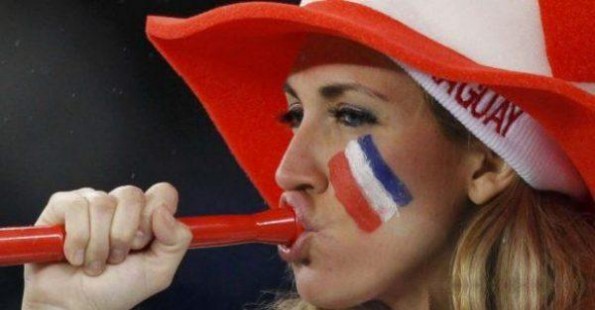 From Gadling:



The 10 worst people to invite to a summer BBQ (BroBible)
Scarlett Johansson looks like a tart in this sundress (Be Better Guys)
Megan Fox's cleavage went to the 'Johan Hex' premiere (Guyism)
Bros icing bros bites the dust (Mashable)
Video of 15 year-old Tupac rapping with Jada Pinkett back in 1986 (FunnyCrave)
That female Viagra stuff doesn't work (Asylum)
Top 10 Samuel L Jackson speeches (AskMen)
The top 8 NBA jerseys of all time (The Bachelor Guy)
If anyone talks shit about soccer, show 'em this – 20 hottest World Cup WAGs (HEAVY)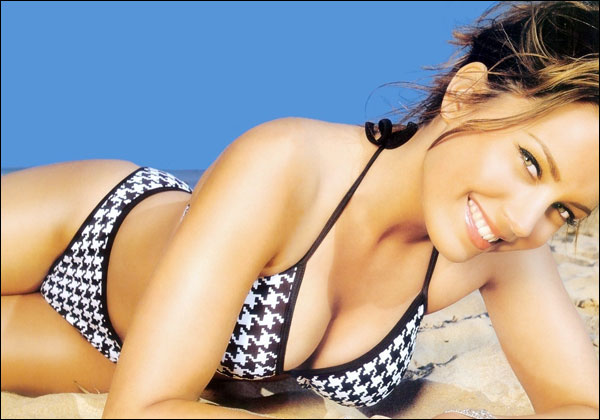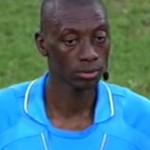 Man, I thought that Germany game had some shit officiating, but this is ridiculous. Referee Alberto Undiano Mallenco made some horrible calls and passed out 9 yellow cards in the early match, but the guy didn't take away any goals. Kouman Coulibaly did. Oh yes, the ref from Mali screwed over the Americans big time.
After the U.S. squad made an insane comeback to tie Slovenia 2-2, Coulibaly had the audacity to disallow U.S. goal number three. Was it an offsides call? Was it a foul? I don't think anyone knows for sure.
See for yourself:
Minutes after the match, bitter fans tore into Koman Coulibaly's Wikipedia page. Alexi Lalas called the man "a disgrace." That's saying something. When you get called a disgrace by Alexi Lalas, you've really hit rock bottom. Your sack-of-shit status is confirmed for life at that point.
But a disgrace it was. Almost as disgraceful as the play of the U.S. squad in the first half or the total collapse by Slovenia in the second half. After England lost to Algeria in a 0-0 tie in today, Group C just got a whole lot more interesting. Here are the current standings: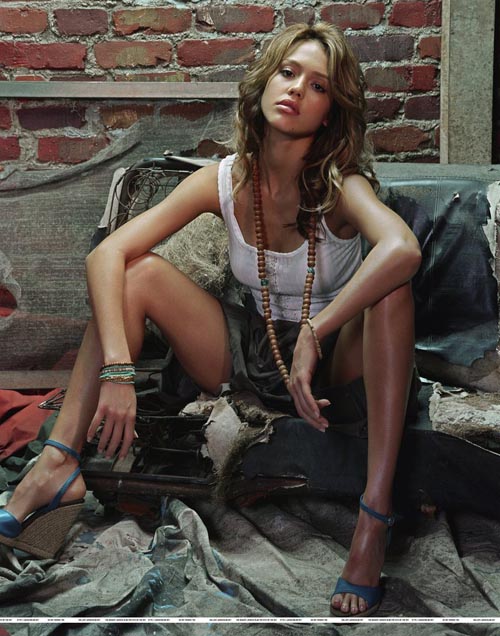 Born on April 28, 1981 in Pomona, Jessica Alba has been steaming up the screens the last 10 years. You may remember her from such critically acclaimed flicks as Never Been Kissed (1999) and Idle Hands (2000). Yes, she did some TV too, but most importantly her bronzed body starred in a blue bikini in Into the Blue (2005). She took her first acting class at 12, made her feature film debut in Camp Nowhere (1994), had asthma as a child, her favorite color is purple, she's married to Cash Warren, has a daughter, and did commercials for Nintendo years back.
Enough with the bio. Let's get on with the pics.
If you still want to keep reading, here's a quote:
Thank you to the fans. I do movies for you. Practice safe sex and drive hybrids if you can.
No Jessica, thank you.