This photo is just plain awesome. I caught it on Danger Shark's Facebook page, always a source for inspirational material. Here's the caption that Danger Shark included, which I could never even attempt to top:
"Michael Jackson, dressed like a hipster, swigging vodka straight from the bottle, partying with coked out midgets."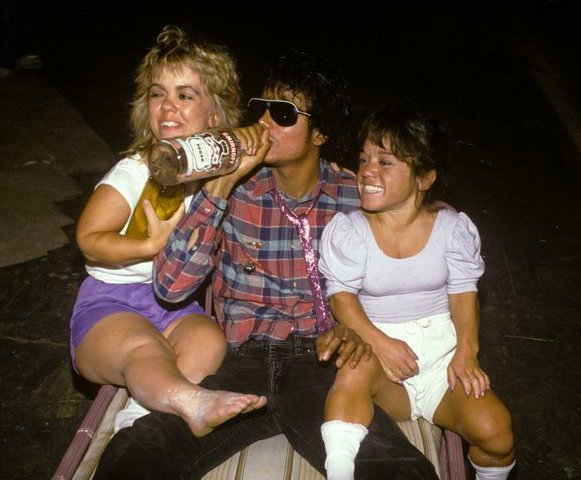 Brilliant.


The State Farm Garage was a big hit at the LA Auto Show, and the garage will be making the rounds to other local auto shows in the coming months. Visitors who check out The State Farm Garage will have the chance to play a driving challenge game, compete in home run trivia and they also have this thing set up where you can see how your wing span measures up to LeBron James.
To go along with this auto show installation, State Farm is also running a pretty sweet contest: The State Farm Garage Makeover Sweepstakes.  For this contest, State Farm is teaming up with GarageMahals to give away a custom garage makeover valued at $35,000. You have to be 18 or older and live in the contiguous US (sorry Alaskans and Hawaiians). The grand prize winner gets a gift certificate redeemable for a 400 sq. ft. Prestige Class GarageMahal makeover in the winner's garage.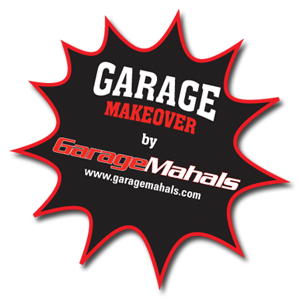 The Prestige class makeover includes the following:
GarageMahals® creative and detailed design services
GarageMahals® metallic floor coatings
GarageMahals® rolling door storage
Upgraded electrical system
Moderate framing and drywall changes
Complete paint scheme
Architectural surfaces
Custom trim
Customized lighting
So basically, you can really transform your garage into a custom mancave-like area that you can brag about for years. You can enter the sweepstakes at your local auto show or just visit the official sweepstakes site. The sweepstakes ends on 5/9/11. Here's a full list of the local auto shows where you can check out The State Farm Garage:
11/19/10-11/28/10 Los Angeles Auto Show at the LA Convention Center in Los Angeles, CA
1/27/11-1/30/11 St Louis Auto Show at America's Center and Dome in St. Louis, MO
2/11/11-2/20/11 Chicago Auto Show at McCormick Place in Chicago, IL
2/26/11-3/6/11 Cleveland Auto Show at the I-X Center in Cleveland, OH
3/12/11-3/20/11 St. Paul & Minneapolis Auto Show at the Minneapolis Convention Center in Minneapolis, MN
4/7/11-4/10/11 Dallas Auto Show in Dallas, TX at the Dallas Convention Center
4/22/11-5/1/11 New York International Auto Show in New York, NY at the Jacob Javits Center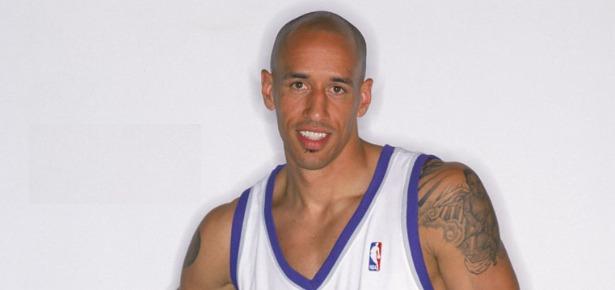 Doug Christie was a ridiculous defender during his 14-year NBA career. Since retiring in 2007, Christie has focused on his charity works, business ventures and his family. Christie home-schools his kids and every year, he and his wife get married on their anniversary – a full blown wedding to celebrate their vows. When he played in the NBA, Christie would signal to his wife countless times each game. A New York Times article published in 2002 detailed the strong bond that the couple shared. Christie and his wife Jackie even wrote a book about their relationship – No Ordinary Love. People like to give Christie shit about how his wife constantly keeps him in check and so on, but when talking to him, Christie sounded like a dude who's genuinely happy to have such a tight relationship with his wife. When he talks about how important his family is to him, it really comes across as honest and authentic. Christie is a family man and he's damn proud of it.
Christie and I discussed charity and sports management, married life for NBA players, trash talking,  how Kobe stacks up to Michael Jordan and Game 6 of the 2002 Western Conference Finals.  Here's the full interview:
CS: What do you want people to know about the organization you founded last year, Christie Sports Management?
DC: Well Chris, Christie Sports Management is about mind, body and basketball. I train athletes from youth – my son, he's nine, I train him – all the way to NBA. I trained Matt Barnes with the Lakers. I have an athlete in college at Washington State University, William Ayears. Obviously I love the game, but more than anything learning how to play the game the right way. The mind part of it is understanding how to break down your opponent, thinking the game, understanding clock management and all these different things. And then the body part of it is, you know, guys want to do all these fancy moves, Chris, and do all this stuff. And then you see guys breaking down like Greg Oden with knees and all these different things. But you have to strengthen your body. You have to understand how to move your body. And it's kind of like martial arts, and the more you learn and understand it, the better obviously you will be.
CS: So now do you have a bunch of different people who help out in this effort or is it really just more of a one-on-one approach where you're helping these athletes out?
DC: Well, it's just me. Christie Sports Management is me. I'm the main trainer and I work with them one-on-one. Sometimes we get together in groups. I did a workshop last year in Sacramento where I got together some guys, they were going to Europe – some guys going to Europe, some college guys up in that area – and I worked with them. I had like eight guys. So it just depends. But like with Matt I worked with him one-on-one. William, I worked with him and actually he has a little brother who is in high school in Washington so I work with them together. But most of the time it's one-on-one so I can really … one of the things I try to do is bridge the gap in communication. Because a lot of the times the coaches nowadays they just say one thing to everybody and you really can't do that. Everything isn't for everybody. So the methods that I give to one person, I'm giving somebody else the same message, but I'm giving it to them totally different so that they get it specifically for them.
CS: It's got to be pretty rewarding when these guys go on to have some success, right?
DC: No question. I think even more than the team success in all of that is the moment of what I call the "a-ha" moment. Like with riding a bike where you get it. And when I'm talking to them and I'm trying to get them to grasp a concept or something, and all of a sudden I see that they got it and it's like a-ha, that's probably one of the most gratifying parts of the whole process. Just watching them learn from all the different things that I have picked up from Pete Carril in Sacramento and Rick Adelman to Pat Riley to all the different coaches that I've had to pick stuff from. And then all of the studying that I've done with the body and different stuff, watching them grasp that is just the ultimate reward.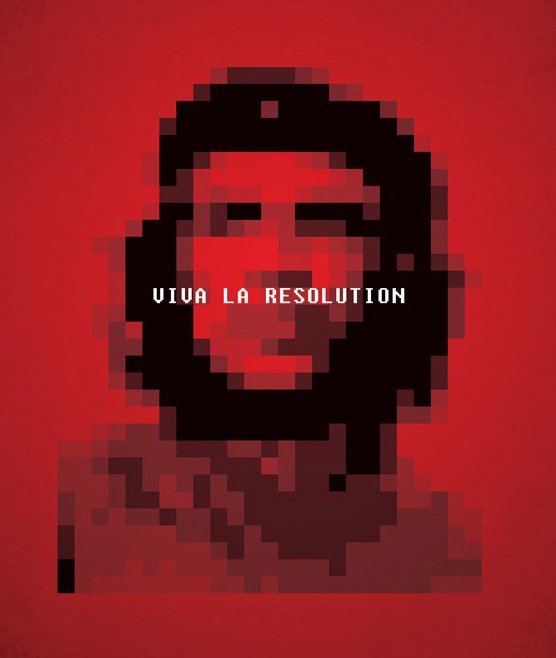 Via: min.us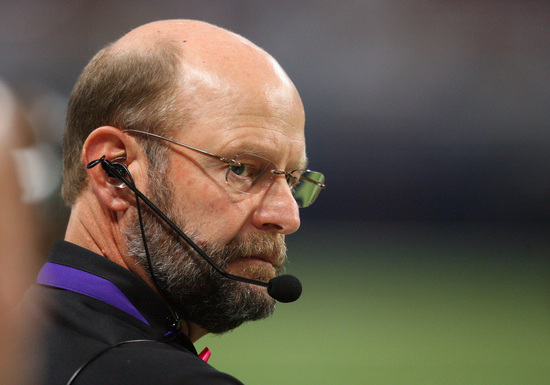 Brad Childress now commands the same respect of the Minnesota Vikings that I do. That makes me feel pretty solid this morning. Write it down Vikings fans. The Brad Childress era ended in Minnesota on 11/22/2010.
When morning reports were released in Minneapolis, Brad Childress was scheduled for his regular Monday interview. I'm confident that every reporter was licking their lips to pose a few queries after yesterday's home debacle to division rival Green Bay. And beyond the division rivalry, this game was, for all intents and purposes, the hope of saving the season. Saving it. Well, saving it for "Chilly." A couple of hours later, it was everywhere–Brad Childress was out, and defensive coordinator Leslie Frazier was in as interim head coach.
If there was one thing that was absolutely certain in the Minnesota Vikings organization before yesterday's beat down: The professional football players in purple, signed to big money contracts, did not want Brad Childress as their head coach.
I have never been a fan of Childress. I wish I could say that "he seems like a nice enough guy," but he doesn't. He comes across as pompous and arrogant in every interview I have ever seen. Even in last season's NFC Championship game, he offered a pre-game interview making himself look and sound like an ego-maniacal ass. No grace. No credit to the Saints. Just a guy who looked like he was reciting a script that he wrote and rehearsed, ready to spout toward the first person who put a microphone in front of his face.
Fans have been calling for the canning of Childress since Week 3, but I must say that I was shocked that Childress was ever part of the Vikings equation for 2010. I was just shocked that Zygi Wilf really thought that Childress was the man who would lead this franchise to the NFL's promised land. Clearly it became obvious to Wilf when Childress continued to grow in his arrogance, continued to grow in cynicism, and within all of it, he failed to lead the team to strong performances on both sides of the ball.
People want to point at Brett Favre for the downfall of last season's NFC powerhouse Vikings. While Favre has had his issues this season, quite honestly, what would you expect? No, it's not because he's older. The dude has looked sharp at the right times. No reason to believe he couldn't perform to task. But who would he throw to? It's not just Favre.
But oh, James, all the interceptions!? How many of those picks have been off people's hands, because receivers "fell down," or tried to catch the ball with their body instead of their hands? Case in point, two of them yesterday–two of them the week prior. Where has the offensive line been? Where's the defense? This team has been a direct reflection of the leadership of Brad Childress.
I believe you'll see a very different team take the field next week vs. the Washington Redskins. And now that Chilly is gone, I'm not so sure that Brett Favre is "done" after this season.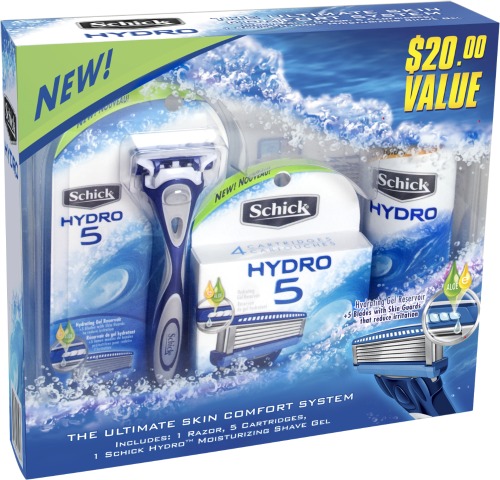 Christmas is coming up quick and that means it's time to start making a list of all the people you need to get gifts for. You're likely to hook up some people more than others, and if you need an inexpensive holiday gift for someone, don't blow your small budget on a useless item. If you only have 10 bucks to spend on your dad, uncle, brother, cousin, son, nephew or any other dude needing an affordable gift, consider the Schick Hydro Holiday Pack at Target.
This holiday gift package is available at Target for $10. Yep, just one Alexander Hamilton. It comes in a nice big shiny box, so you won't look like a massive cheapskate in front of your family. The box  includes one Schick Hydro razor, five replacement cartridges and a bottle of Schick Hydro Moisturizing Shave Gel.
The Schick Hydro razor is pretty sweet. It has five blades that have these skin guards that smooth your skin over as you're shaving, The hydrating gel reservoir is where it's at though. This is the protective strip above the blades that has this gooey combo of Aloe and Vitamin E. I received one of these boxes and I've used the razor a bunch of times. It's still gooey without too much gooey. That thing still glides up and down my face after multiple uses. The Moisturizing Shave Gel is one of those extra-blue, super-foaming gel deals where a little gel can go a long way. A tiny amount of blue will end up covering your whole face in foam.
It's all pretty high tech sounding, but it works. The thing about the Hydro is that you always feel like there's a protective layer between your face and the blade. This reduces irritation and razor burn and generally makes for a pretty comfortable shaving experience. Getting someone all this in a $10 package is a nice way to say, "I couldn't spend all that much but hey, at least I got you something that you're actually gonna use." It's the thought that counts, but it's the practicality of the gift that'll score you extra appreciation points in the long run.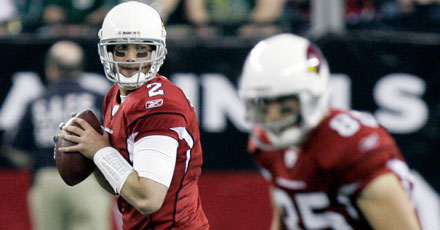 Damn right that's a photo of Brian St. Pierre! (Back when we was the third-string QB for the Cardinals). Brian's getting the call for the Panthers this week. Carolina is not going to be Baltimore, but we can still cheer for a guy who's only thrown five passes in eight NFL seasons. Go BSP!
At Miami -2.5 Chicago

PICK: Dolphins -2.5

At Jacksonville -1.5 Cleveland

PICK: Jags -1.5

At Pittsburgh -7 Oakland

PICK: Steelers -7

At Kansas City -8 Arizona

PICK: Chiefs -8

At NY Jets -7 Houston

PICK: Jets -7

At New Orleans -11.5 Seattle

PICK: Saints -11.5

Baltimore -10.5 At Carolina

PICK: Ravens -10.5

Atlanta -3 At St. Louis

PICK: Falcons -3

At Tennessee -7 Washington

PICK: Titans -7

At San Francisco -3.5 Tampa Bay

PICK: Bucs +3.5

At Dallas -6.5 Detroit

PICK: Lions +6.5

At New England -3.5 Indianapolis

PICK: Pats -3.5

Green Bay -3 At Minnesota

PICK: Packers -3

At Philadelphia -3 NY Giants

PICK: Eagles -3

At Cincinnati -6 Buffalo

PICK: Bills +6

At San Diego -10 Denver

PICK: Chargers -10
Last week: 5-8
Season: 69-67-6