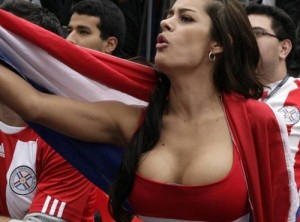 Hey, maybe we should all start rooting for Paraguay to win it all (Deadspin)
Girls of World Cup countries (Maxim)
The 25 funniest sports photobombs of all time (Manofest)
A gallery full of muy caliente Mexican soccer porristas (COED Magazine)
The 7 most thinly veiled songs about sex (Guyism)
Gnarly video showing a crazy trampoline ankle break (A Blog 4 Guys)
The many reasons we love to hate WAGs (Gunaxin)
LeBron, Bosh and Wade have a meeting to discuss the future of the world (ESPN)
ESPN stands by its Dwayne Bowe story, says he offered even more lurid details on players importing women (ProFootballTalk)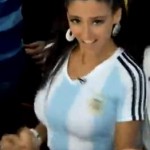 Whoa whoa whoa.
MANjr will be pulling for ze Germans on Saturday, but this video featuring an unbelievably delicious Argentina fan is making us question everything. I mean, look how she shakes it. Makes you wanna get Messi with the closest Argentinian chick you can find.
And what's up with the dude next to her pointing the camera skyward? The action's to your right, buddy. You're missing it bro!

E3 2010, in all its booth-babe-filled resplendent glory has ridden into the twilight, meaning it's time for the Game Critics Awards!
Leading the charge is Rage from id Software (those crazy kids who brought Doom, Wolfenstein, Quake, etc.) with five nominations.
Here's Rage's unique premise: it's a post-apocalyptic world and you need to run around killing everyone who gets in your way.
Now, I'm not going to say they stacked the deck or anything (Game Critics Awards Best of Show in 2008? Fallout 3), but in the time that I spent at E3, I didn't see anything about Rage. Not only didn't I see anything, but I didn't play it, no one tried to woo my vote…heck, no one even tried to give me some worthless t-shirt with the game logo on it.
This leaves me with only one conclusion: id Software must have had an amazing behind-closed-doors, game-critics-only kinda deal going. Seriously, it's enough work to pry these guys (and gals) out from behind their cubicles from playing games all day, we don't need to give them extra special treatment to try and secure their votes do we publishers?
Some notes on a few of the nominees:
I imagine the 3DS is cool, but waiting 5 hours to play something for 10 minutes wasn't worth my time.
Epic Mickey's booth was impressively Epic, including a DJ spinning and a neo-artist working some magic — plus, Disney artists!
Bulletstorm: buy it. (No seriously, preorder it now.)
The Move is the Wii, except suckier.
Assassin's Creed: Brotherhood, there's no better way to spend time with your friends than by sticking a blade in the back of their head (digitally of course).
Gran Turismo 5, it's exactly what you would imagine.
After the break, check out the complete list of the nominees. More >
Well, at least we know that Jesse Eisenberg's in it.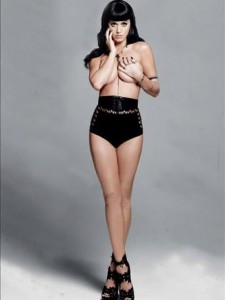 Yea, okay. I guess Katy Perry is pretty hot (CelebJihad)
10 memorable quotes from Sean Payton's Super Bowl memoir Home Team (Nola.com)
Hipster shareholders rejoice –Pabst Brewing Company officially sold! (Beer-Universe)
A gallery of fat cops that you could probably outrun (EgoTV)
Malillany Marin is bangin (Guyism)
The 5 worst coaches in the NFL (The Pigskin Doctors)
Bianca Holland has green eyes, is gorgeous (MANKINDunplugged)
10 things LeBron should do instead of playing basketball next season (COED Magazine)
10 signs your girl is a keeper (BroBible)
6 videogame sequels that are nothing like the original (Dorkly)
Top 40 potential NBA free agents (Sports Illustrated)

From medicalinsurance.org: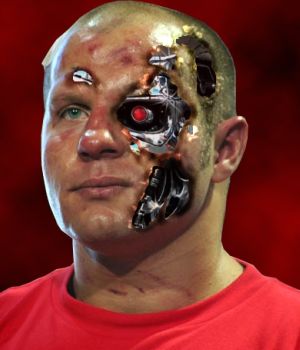 Fedor "The Last Emperor" Emelianenko is considered a nice guy by most accounts.  The soft spoken Russian would also rip your heart out of your chest if he needed to. The most prolific fighter in heavyweight (HW) mixed martial arts history returns to the Strikeforce cage June 26th in San Jose, California.
Having already defeated champions the  likes of Andrei Arlovski, Tim Sylvia, Mark Coleman, Mirko CroCop, and Antonio Rodrigo Nogueria, most expected (and prayed) for him to sign with the UFC.  Unfortunately, a deal could not be struck between the UFC and M1-Global, Fedor's management team who co-promotes all his fights.   So we are forced to see him fight against guys who aren't talented enough for the UFC.  This week he faces off against Fabricio Werdum who has lost to two fighters Fedor has already defeated.  Should be fun!
See some highlights of Fedor here, him fighting 7'6'' Korean Hong Man Choi, and Kevin Randleman slamming the shit out of him, and Fedor submitting him a minute later.
I love soccer, but this shit's kinda funny. The flops, pretty boys and special spray are the goofiest parts of the game for sure.