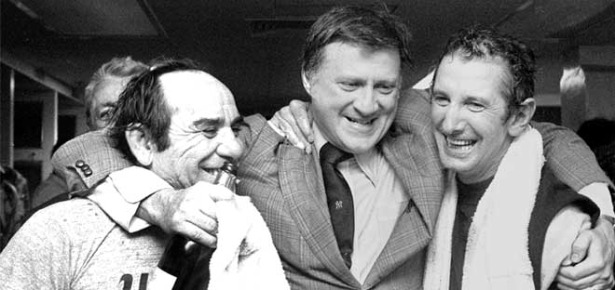 When news of George Steinbrenner's death broke, I wanted to jump on the story like a media whore outside a red carpet event. I thought about it for awhile, became fairly indignant in my thought, then moved on to sadness, confusion and ultimately this funky feeling of joy mixed with sorrow.
I love baseball. I never much cared for George Steinbrenner. I don't think he cared one iota about baseball. I think he cared about business. No, I didn't know the man, I knew his reputation, as did so many others. Had I ever met him, I'm sure I would have adored him. I'm weird like that.
With his passing at the age of 80 due to complications from a heart attack as well as other ailing bodily functions, I could only feel sad for his family, for the fine athletes who played for him, for the managers who fought with and still somehow loved him and the Yankees fan base who saw a "win at all costs" empire constructed under his tenure.
For the rest of the baseball world, there's a part of me that thinks, "It's probably best that he went before the cap came–that would have really killed the guy." And make no mistake Yankee fans. It's a'comin'. If the next commish doesn't push for it off the bat, I'll lead the charge for his removal.
Sadly, all I can think of when I think of The Boss: A monopolizer who didn't really look beyond his own interests to consider what would be best for the game of baseball. We all know people like that in "our own lives," and we don't like them. Then they die, and we feel bad for not liking them. It begs the question: What is the most lasting memory of George Steinbrenner's legacy?
I'm sure Steinbrenner will eventually be remembered as the legendary Yankees owner who took the franchise from worst to first, but you just have to think that within that conversation, there will always be at least one voice which will sound off with a completely opposing opinion.
His legacy is bittersweet–and there's no need to sugarcoat it.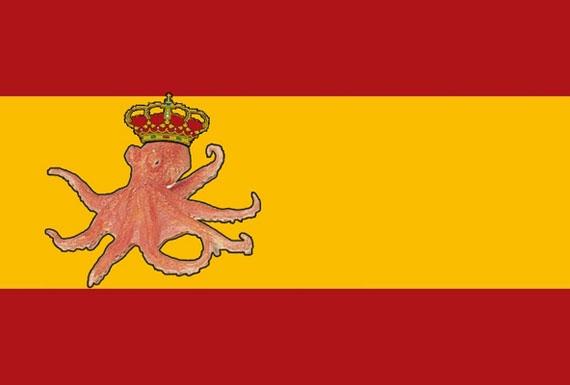 On Friday, Reggie Bush posted a You Tube link on his Twitter to this awesome video of a redneck who goes crazy on a reporter and hollers "struttin' dat ass" over and over again. It was a video that deserved a remix, and here's the MANjr recut:
I caught this on Asylum and I think it's totally amazing. A-mazing!

ESPN NFL analyst Jeremy Green was arrested in a Bristol hotel. Why? Cause the dude had more than 50 images or depictions of child pornography and admitted that he is a cocaine user. The cops found drugs, drug paraphernalia and a bunch of child pornography when they arrested him in his hotel room. Green is the son of former Vikings and Cardinals head coach Dennis Green. He also kinda looks like a pedophile (no offense Green family, but he does):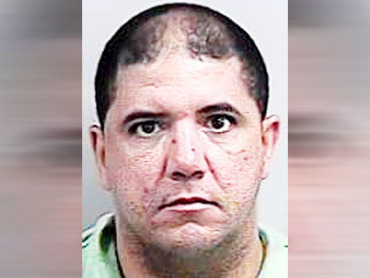 Would you leave your kids alone with that guy? I didn't think so.
ESPN posted a brief story on his arrest. Green, who's been a contributor since 2006, is "no longer employed by the company."

When LeBron James told Cleveland to suck it last night on national TV (dick move yes, but he did raise millions for the Boys and Girls Club), I felt bad for the state of Ohio. LeBron was all they had. Okay, the Browns and a bunch of fast food restaurants too, but LeBron made Cleveland relevant. When he carved out an hour of television to shiv Cavs fans in the kidneys, I have to admit, I felt sorry for the Cavs organization, Cleveland fans and anyone who had the unfortunate luck of living in Ohio.
Not anymore. Not after the amazing, douche-filled statement that Cavs owner Dan Gilbert released today:
Dear Cleveland,

All Of Northeast Ohio and Cleveland Cavaliers Supporters Wherever You May Be Tonight.

As you now know, our former hero, who grew up in the very region that he deserted this evening, is no longer a Cleveland Cavalier.

This was announced with a several day, narcissistic, self-promotional build-up culminating with a national TV special of his "decision" unlike anything ever "witnessed" in the history of sports and probably the history of entertainment.

Clearly, this is bitterly disappointing to all of us.

The good news is that the ownership team and the rest of the hard-working, loyal, and driven staff over here at your hometown Cavaliers have not betrayed you nor NEVER will betray you.

There is so much more to tell you about the events of the recent past and our more than exciting future. Over the next several days and weeks, we will be communicating much of that to you.

You simply don't deserve this kind of cowardly betrayal.

You have given so much and deserve so much more.

In the meantime, I want to make one statement to you tonight:

"I PERSONALLY GUARANTEE THAT THE CLEVELAND CAVALIERS WILL WIN
AN NBA CHAMPIONSHIP BEFORE THE SELF-TITLED FORMER 'KING' WINS ONE"

You can take it to the bank.

If you thought we were motivated before tonight to bring the hardware to Cleveland, I can tell you that this shameful display of selfishness and betrayal by one of our very own has shifted our "motivation" to previously unknown and previously never experienced levels.

Some people think they should go to heaven but NOT have to die to get there.

Sorry, but that's simply not how it works.

This shocking act of disloyalty from our home grown "chosen one" sends the exact opposite lesson of what we would want our children to learn. And "who" we would want them to grow-up to become.

But the good news is that this heartless and callous action can only serve as the antidote to the so-called "curse" on Cleveland, Ohio.

The self-declared former "King" will be taking the "curse" with him down south. And until he does "right" by Cleveland and Ohio, James (and the town where he plays) will unfortunately own this dreaded spell and bad karma.

Just watch.

Sleep well, Cleveland.

Tomorrow is a new and much brighter day….

I PROMISE you that our energy, focus, capital, knowledge and experience will be directed at one thing and one thing only:

DELIVERING YOU the championship you have long deserved and is long overdue….

Dan Gilbert
Majority Owner
Cleveland Cavaliers
Wow. I mean, wow. What a sack of shit. I just became the biggest LeBron fan of all time after reading that. Why would anyone go back to Cleveland to play for an organization that issues sour grapes nonsense like that. You promised me a championship, Bron Bron. You said we'd be together forever. I Cleveland curse you for life! Get over it Gilbert. Waaaaaa.
Whatever sympathy credit the Cavs had accrued was washed away by one ill-timed, retarded statement. Don't get me wrong, that whole ESPN thing was totally ridiculous, but Geebo's statement was worse than anything that took place during this week's LeBron-a-thon. Cleveland deserved to get dumped.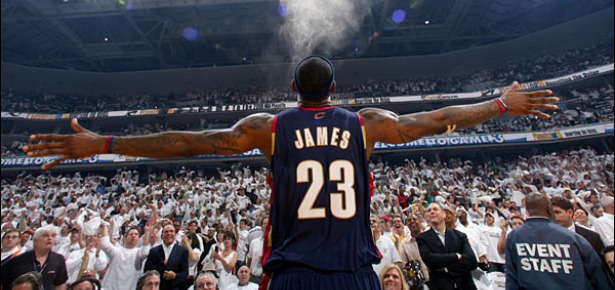 The wait is over. The agonizing Jim Gray interview is done. LeBron James is headed to the Miami Heat to play with Tubbs and Crockett…