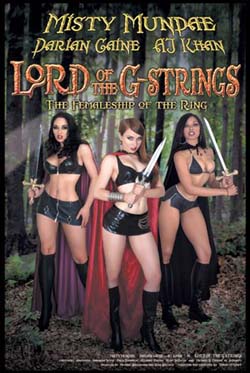 When it comes to late night adult-rated soft core pornography, Cinemax (a.k.a.  Skinemax) is the king. Well the king is about to be dethroned… at least for the months of July and August (2010). I have discovered a new king of no genitalia showing, bad boob job bouncing, horrendously bad acting late night soft-core porn:  Showtime. Why is Showtime the new king? Because they offer a healthy lineup of adult movie spoofs.
As if soft-core porn wasn't funny enough…
I don't know about you, but when I watch naked ladies with enormous foreign bodies bolted to their chest pretending to get humped by male actors who obviously had dreams of being the next Brad Pitt, I want to have a chuckle here and there. That's why The Erotic Traveler (a Skinemax standard) just won't do.
Don't agree? Well then I dare you to NOT chuckle at these Top 3 Adult Movie Spoofs on Showtime:
The Hills Have Thighs
Synopsis: A group searches the desert for a missing friend (here's the "Eyes" connection) but instead, they find a trio of crazed, sex-starved mutant women (of course they do!). No gore in this one, unless you count bad tit jobs gory (I sure do… yuck!).
Lord of the G-Strings
Synopsis:  This erotic take on the highly successful trilogy features such memorable characters as "Throbbits" (are you kidding me???) and a wizard named Smirnoff (oh come on!!!). If you enjoy a little fantasy in your soft core entertainment, this one's for you (you sick-o!). J. R. R. Tolkien must be spinning in his grave at this very moment.
The Devil Wears Nada
Synopsis: Some busty broad named Candy Cane gets a job with a New York publishing company (okay, here's the "Prada" connection) that specializes in adult material (good lord), but finds herself becoming a sex slave for the crazy ass editor (thoughts of Meryl Streep in leather come to mind) who leads her employees through a maze of fantastic erotic encounters (hint: these encounters do not involve hunting down a copy of the unpublished Harry Potter movie).
Note: I couldn't find a video online specific to this movie, but this highlights the man behind this masterpiece – Jim Wynorski, also known for other classics as The Bare Wench Project and The Witches of Breastwick.
Who comes up with these things (besides Jim Wynorski)? Seriously! They're fantastically bad; but you can't help but stop and watch them when you come across these titles late one Wednesday night when you're flipping through the premium channel menu. How could you say "NO" to amazing tales of sex-starved mutant women, sex-crazed publishing company editors or"Throbbits"?
Exactly. You can't. Thank you, Showtime. Thank you.
(NOTE: Some of these actually show on The Movie Channel, which is part of the Showtime family. So Showtime is still to blame).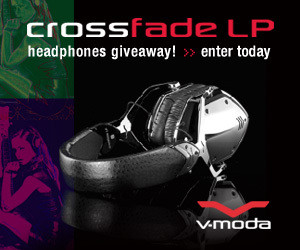 V-MODA is doing a giveaway for a pair of Crossfade LP Headphones. These headphones are no joke, man. They retail for $250 and V-MODA was giving the headphones the push at the MTV Movie Awards last month. The contest includes a grand prize, a second prize and a third prize. You can enter the contest on V-MODA's Facebook page.
Here are the details:
Grand Prize
One pair of V-MODA Pearl White Crossfade LP over-ear HD headphones, including:
Crossfade LP over-ear HD headphones
Exoskeleton hard carrying case featuring V-STRAP storage
Luxury fabric 3.5mm audio cable and 1/4″ adapter for universal audio device compatibility
Detachable fabric cable featuring 3-button remote with in-line mic/volume and control features
2nd Prize
One pair of V-MODA Remix Remote in-ear headphones, including:
Remix Remote in-ear headphones with three-button remote and microphone
Patent Pending detachable sport earhooks with Active Flex technology
Four pairs (XS,S,M,L) of silicone ear fittings in clear and black
Premium black carrying pouch
3rd Prize
One pair of V-MODA Remix Audio in-ear headphones, including:
Remix Audio in-ear headphones
Patent Pending detachable sport earhooks with Active Flex technology
Four pairs (XS,S,M,L) of silicone ear fittings in clear and black
Premium black carrying pouch
Prize Eligibility
Only persons residing in United States who are at least 18 years of age can enter.
Sweepstakes Starts
July 01, 2010 @ 12:01 am (PDT)
Sweepstakes Ends
July 31, 2010 @ 11:59 pm (PDT)
For more info, check out the office rules.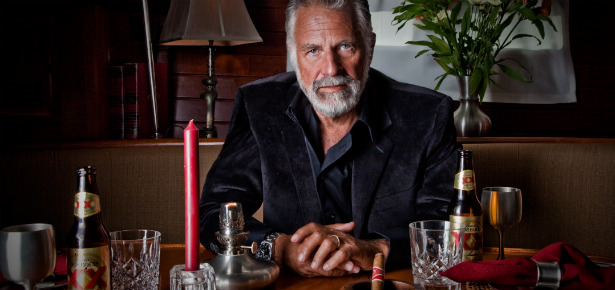 You may not know Jonathan Goldsmith by name, but if you saw him walking down the street, you'd probably recognize his face. Goldsmith has been acting since the '70s. He's been on Dallas, MacGuyver, Magnum P.I., Knight Rider, T.J. Hooker, the A-Team, Dynasty, CHiPs and Charlie's Angels. You probably know him best as The Most Interesting Man in the World, the ultra-fascinating, smooth-talking spokesman for Dos Equis.
I had the opportunity to speak with Jonathan, and as it turns out, the actor behind The Most Interesting Man in the World is a pretty interesting guy himself. He's articulate, well-read and he lives on a boat. He's traveled the world, supported many causes and he's a damn good story-teller.
CS: Is there a burden for being recognized as the most interesting man in the world?
JG: Is it a burden? No. It's an absolute joy for me. I've had a very good career for over 40 years. And the attention that I'm getting, I absolutely love. It's wonderful. It's kind of non-stop and I really appreciate it.
CS: Nice. So do people stop you on the street all the time and say things like, "stay thirsty?"
JG: That's most frequent thing I get is, "stay thirsty" and a lot of people say, "Please, please just leave this message on my voicemail" or "talk to my fiancé" or whatever, but and it's nice that people remember more of the lines than I do and some of them are even from the first year. We just entered the fourth year of the campaign so that's very flattering and I love that, of course. It makes people smile.
CS: I read that the inspiration behind your character came from an old friend, Fernando Llamas, the father of Lorenzo Llamas.
JG: That's correct.
CS: What is it about your old friend that you channel when you play The Most Interesting Man in the World?
JG: Well, I just he was one the most charming raconteurs that I've ever met. A real man's man. He was an athlete. He was an incredible swordsman and charming. He could tell the dirtiest jokes and it was never vulgar. He was, I guess, the quintessential gentleman, and man's man and he was just a delight to be around. I live on a sailboat and he was one of my sailing buddies. We had a production company together at one time and when he passed on I scattered his ashes off my boat.

Goat suckers have been spotted in Texas! Chupacabras, those mythical goat munchers from Mexican lore, have found their way to the Lone Star State. Texas law dictates that the only good chupacabra is a dead chupacabra, so of course, the ugly, hairless coyote-lookin' critters that have entered the Lone Star State have all been shot and killed. Here are some shots of the no-longer-living chupacabra suspects: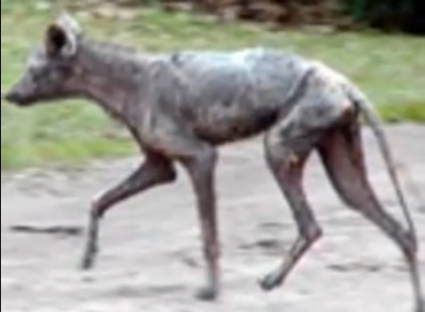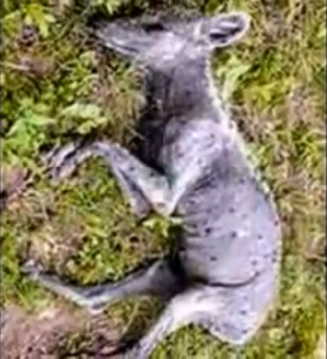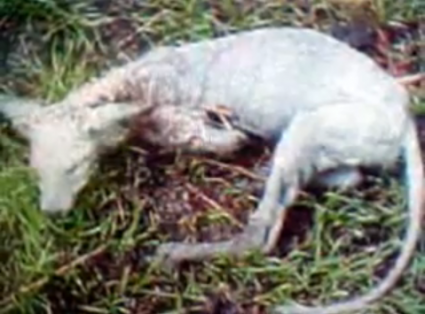 I know, gross, huh? Anyway, if you see one of these nasty goat slurpers in your neighborhood, make sure you shoot it, and shoot it dead. Cause these anti-goat varmints are fugly, man.
How fugly? Take it away NBC News:
And if for some unknown reason you've never even heard of a Chupacabra before, here's a little background on 'em:
Visit msnbc.com for breaking news, world news, and news about the economy

Every Man Jack and MANjr are teaming up to give away a free Every Man Jack Six Pack Grooming Kit to one lucky dude. The giveaway is part of the 2nd Annual Every Man WANTED contest. There's only two more days to enter the WANTED contest, and if you're a dude who likes quality grooming products, you should get on it! The contest gives you a chance to win a bunch of Every Man Jack products, a trip for two to Vegas or even a spot in the brand's upcoming national print ad campaign.
"Every Man Jack embodies the guy who takes pride in his appearance, but doesn't want to spend a lot of time or money on his grooming routine," says Ritch Viola, founder and CEO of Every Man Jack.  "The campaign reflects this mentality, and we hope that this fun, interactive contest engages more guys to take a few small steps towards feeling and looking their best."
To enter the contest, visit www.EveryManJack.com/WANTED, create a quick profile and upload some photos. of yourself. You'll get a free Every Man Jack product just for entering. The deadline to submit is July 16. For the rest of July, the public will vote for 10 semi-finalists. Every Man Jack judges (including last year's WANTED winner) will then select four finalists. Each finalist will get a trip for two to Vegas and participate in a photo shoot. Here's a full list of prizes:
Grand Prize Winner
Featured in an Every Man Jack ad
Final Four
Trip for two to Vegas that includes:
Two nights at the new Planet Hollywood
Entry to the Planet Hollywood spa and health club
Dinner for two at a restaurant in Caesar's Palace
Two show tickets for select Vegas performances
Roundtrip transportation to and from Planet Hollywood
Free Every Man Jack products for one year
10 Finalists
Free Every Man Jack products for one year
All Entrants
One free Every Man Jack product at Target
So make sure you visit www.EveryManJack.com/WANTED and enter the contest!
To win your free Every Man Jack Six Pack Grooming Kit from MANjr, follow us on Twitter (@MANjrcom) and leave us a comment with your Twitter name so we know who you are. Here's what's included in the kit:
Every Man Jack Body Wash
Every Man Jack Body Bar
Every Man Jack Pre-Shave Face Wash
Every Man Jack Shave Cream
Every Man Jack Post-Shave Face Lotion
Every Man Jack Pomade
We'll select a winner next week and notify you via email.
Good luck!