Last month, we chatted with Kate Upton and discussed her involvement in the SoBe #TryEverything campaign. She mentioned that there was an upcoming SoBe staring contest competition that was going to feature her going up against a few unsuspecting dudes. Poolside no less. As the footage below demonstrates, these dudes didn't have a chance to compete against the 2011 Sports Illustrated Swimsuit Rookie of the Year. Take a look:

I don't always drink beer. Actually, yes I do. All the time. And nine times out of ten, Newcastle's the beer I reach for. In just about any beer drinking situation, nothing beats a Newkie Brown in a tall, frosted mug. It's got the dark nutty flavor with the not-so-heavy impact. And the Summer Ale's not so bad either.
In a competitive ale market, Newcastle's trying to get the word out by launching their first ever commercial campaign. Here's one of the spots:
We chatted with Charles van Es, Brand Director for Newcastle Brown Ale, about the new campaign, Newcastle's roots and the new line of Newcastle brew options:
MANjr: Why did it take so long for Newcastle to put out their first ever TV campaign?
CvE: We have created spots in the past, but showed them only through digital channels. The only change is that we are now showing them on television. With funny, irreverent shows that have grown in popularity, it felt like the timing was right to launch a full TV ad campaign.  We are excited to share the brand's witty humor with so many more of our Newcastle guys.
MANjr: What do you think are the most distinguishing qualities of Newcastle Brown Ale? What sets Newcastle apart from other ales in the market?
CvE: Newcastle is the dark beer that's easy to drink. It has a unique flavor, lightly hopped taste, and a refreshing, smooth finish that set it apart from other dark ales. It's the lighter side of dark beers.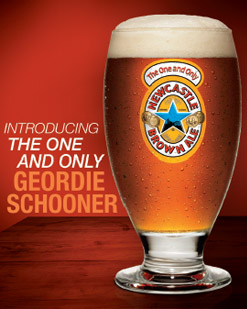 MANjr: Newcastle Brown Ale has been around for a long time. Has the brewing process and final product changed much over the years?
CvE: Newcastle was originally brewed in 1927 in Newcastle-Upon-Tyne, England, but has since moved to Tadcaster, North Yorkshire. The final product has remained true to its roots over the years – the recipe is still the same as how Coronel Porter first brewed it in 1927!
Today, we've expanded to offer a full line of limited edition ales: The first limited edition ale is available now – Summer Ale, which is crisp, refreshing and perfect for summer celebrations. Next we'll be introducing Werewolf, a blood red ale with a definitive bite of bitterness and a distinct autumn taste. Newcastle Winter IPA will debut during the winter months, providing a zesty, full-bodied taste and authentic malt flavors. Then in early 2012 we'll introduce Founder's Ale – a celebratory brew that has a traditional English semi-bitter taste and hoppy aroma.
MANjr: The commercial spots were filmed at an actual pub in London. How important was the authenticity factor when these spots were produced?
CvE: It was very important to us that we remain as true to Newcastle's heritage as possible. We wanted to ensure we didn't lose any of the authenticity the brand is known for. In addition to using a real pub in London as the set, we also hired locals as the talent. The bartender featured in the spots is the actual owner of the pub!

We received a pair of Teva Mush Frio Lace Canvas shoes to review last week and I gotta say, I really like 'em. Sure we're a blog and we like free stuff and all that, but these kicks are pretty sweet. They're based on the Teva Mush flip flop line. Now I'm not a big flip-flop guy myself, so I don't know how the Mush shoes compare to the Mush flops. I do know that the Frio Lace Canvas is super-soft, breathable and comfy as hell.
The Teva Mush Frio Lace Canvas shoes are basically like sturdy socks made out of form-fitting foam. They're crazy lightweight to the point where you feel like you're not wearing shoes at all. The shoes are super wide and non-constricting, but they're also contoured to your feet. There's a bump in the interior that fits perfectly in the bottom bridge of your foot. So with all this soft and gushy flexibility, they still give you a sturdy, stabilizing fit.
One of the drawbacks of the shoe is that the sole is a bit on the slippery side. These aren't your go-to kicks for a rainy day. But if you don't plan on running down a wet staircase, you won't have much to worry about.
The Teva Mush Frio Lace Canvas shoes are the kind of kicks you put on when you don't really want to leave your house. These aren't running shoes. They're not designed for that. These are lazy day, phone-it-in shoes. They're like Styrofoam to-go boxes for your feet. Check 'em out: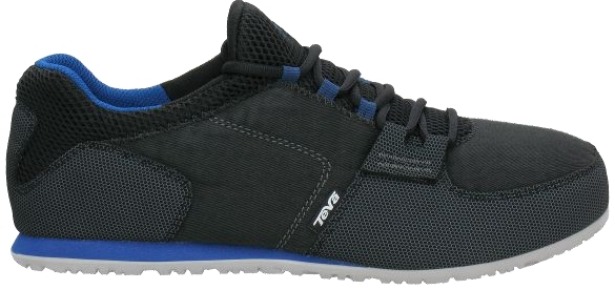 The Manning bros team up for a DirecTV trailer. Gotta love their cop names: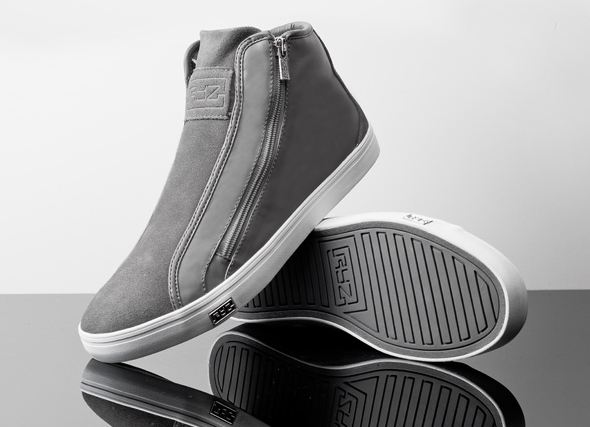 I'm a sneaker guy. I don't like fancy shoes. They're just not for me. Sure, I got some nice shoes for weddings and funerals and such, but I don't break those out unless I absolutely have to. If I have the option to choose comfort over class, comfy shoes win every time. Even if I'm semi-dressed up, there's a good chance I'll complete my look with a pair of Sauconys.
RYZ knows this. They know that most guys prefer sneakers over dress shoes. RYZ's aim is to provide guys with a satisfying middle ground – a combination of comfort and class, sophistication and relaxation.
RYZ was founded in 2008 by Rob Langstaff, the former president of Adidas USA and Japan. Langstaff is a former Captain in the US Air Force and an avid runner (he once held the record for the 1500 meters at the Air Force Academy). Langstaff started working at Adidas back in 1991, so he knows a thing or two about shoes. He speaks English, German and Japanese, and he believes in a open source, democratic take on design. Along with input from consumers, Langstaff paired up with Creative Director Todd Alan Breland to blend athletic footwear with a more refined sense of style.
"We designed a shoe that you could where with a suit and not look like a dork," Langstaff said when describing the H-G3. That pretty much sums up it up. If you can maintain a sporty mindset while still pulling off a touch of class, you'd do it in a heartbeat. And if you could use a side zipper to get the shoe on in like 10 seconds, that's just an added bonus.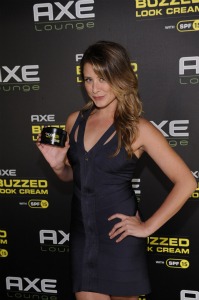 Summertime is here, so it's time to cut that friggin' mop, bro. You don't want to enter the beach season with overly floppy hair. Trim that top proper for the warm months ahead. Plus, studies show that chicks dig the buzz cut. Seriously. Based on a national survey conducted by StrategyOne earlier this year, three out of every four girls say they're more likely to run their hands through a buzz cut because they like the soft feel of the buzz.
But the buzz cut can also lead to too much sun exposure and scalp sunburns. If red, peeling scalp isn't the look you're going for, check out AXE Buzzed Cream + SPF 15. The cream gives your buzz some style while protecting it from the sun's rays.
As part of the product launch efforts, AXE donated $50,000 to the Wounded Warrior Project. This non-profit organization supports troops that are injured in the line of the duty. Lo Bosworth was on hand at the AXE Lounge in Southampton, New York to show her support for the Wounded Warrior Project. If you want to support buzz cuts and a good cause, just head over to the AXE Facebook page and give 'em a thumbs up.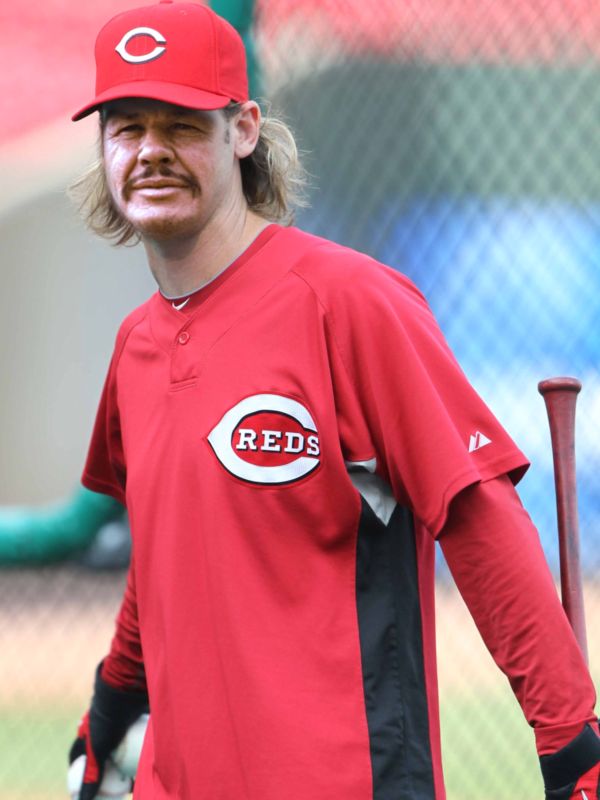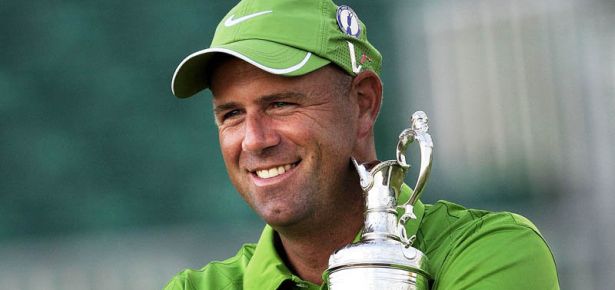 The US Open starts tomorrow, and Stewart Cink is ready to go. Cink joined the PGA Tour in 1997. He has 13 professional wins and six PGA Tour victories under his belt. Three years ago, Stewart was ranked the sixth best golfer in the world. He spent over 40 weeks in the Top 10 between 2004 to 2009.
Cink likes to keep in touch with his fans via Twitter. The dude's got over 1.2 million followers, and with frequent updates posted everyday, he'll be pushing 10,000 tweets pretty soon.
Cink recently partnered up with Dove Men + Care as part of their "Journey to Comfort" campaign. Dove Men + Care is also putting on a Tournament to Comfort game where golf fans can play for the chance to win tons of prizes, including an opportunity to meet Cink and his swing coach, score a set of custom clubs or even a trip to the 2010 tour championship.
We had a chance to speak with Cink to discuss the Journey to Comfort campaign, his preparation for the US Open, why the Euros keep rocking the Ryder Cup, Tiger's ability to rebound and what Cink loves the most about the game of golf. Here's the interview: