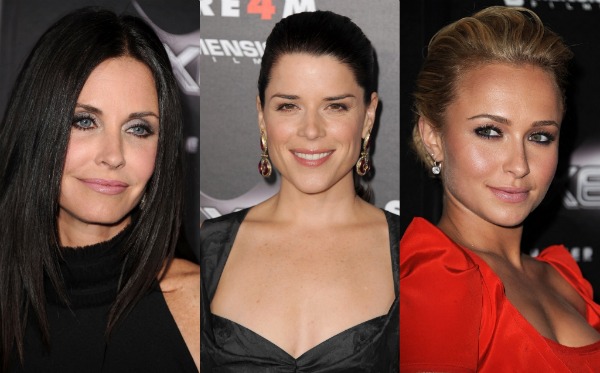 Here are some red carpet shots of the lovely ladies in Scream 4.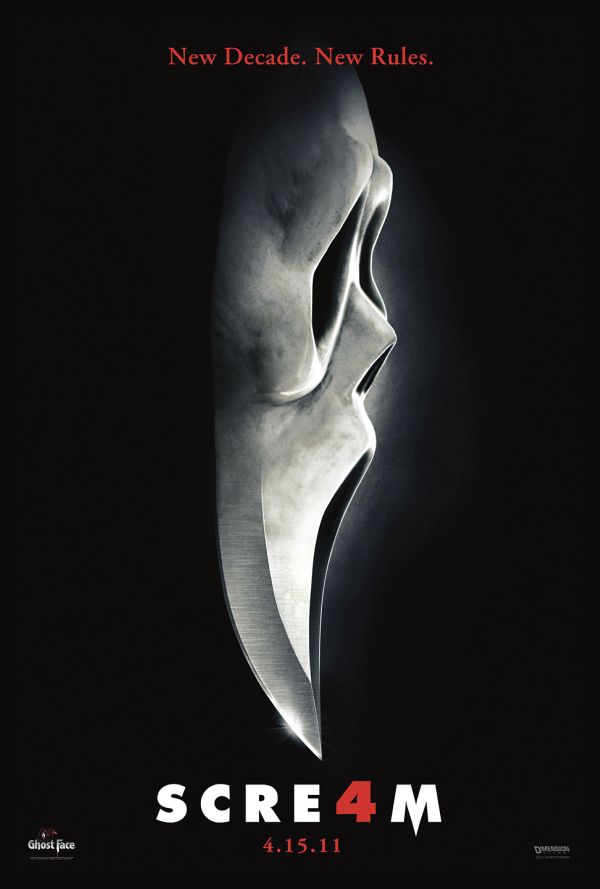 The first Scream flick was a good movie. You know it was. It infused horror films with a type of style and humor that was fresh and easy to consume. The film knew that it belonged to a greater catalog of horror films, and it made clever use of this knowledge. The first Scream paid homage to horror films of old, but it did so in a way that recognized and lampooned existing horror film formulas. The sequels got old, to be sure, but that original Scream movie seemed to hit all of the right notes.
The same is true with Scream 4. Seriously. It captured that old, self-aware, self-deprecating vibe of the first film, but it still brought an updated, fresh take to the whole franchise. Reboot jokes were commonplace. Scream 4 never took itself too seriously, but it still pushed all the right horror buttons without coming across as stale. It poked fun without turning tired. That's not easy to do.
Let's be clear, this isn't some breakthrough film that'll change the way movies are made. It's just a fun trip down a familiar path. It had old stars and new faces, a smart intro and plenty of cameos. Add in some amusing death scenes, a good bit of intrigue and some serious plastic surgery, and you got 111 minutes of quality slash and laughs.
I didn't have massive expectations for a fourth Scream film. How good could it be? We've seen it all before. So when AXE Shower hooked us up with tickets to the Scream 4 premiere at the Chinese Theater in Hollywood, our expectations were minimal at best. Before the film started, Bob Weinstein said that if it were up to his brother, they would've made a bunch more of these films. We were skeptical. And the lively, supportive crowd likely played a factor, but after watching the thing, I wasn't thinking about what didn't work in this film. I was thinking about all the things that did work – the stuff that makes you happy you went to the movie theater.
The fourth Scream installment is not just watchable, it's actually enjoyable. Were there things that could've been better? For damn sure. The acting with the younger crowd was lacking a bit. Did the movie force you to suspend some bit of critical judgment in favor of having a good time? Of course. You just gotta know what you're getting into and have fun with it.
Bottom line, Scream 4 is unexpectedly entertaining, and well worth a visit to your local movie spot. I'm sure it'll blow up this weekend.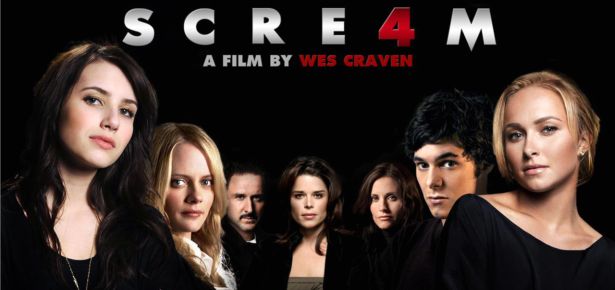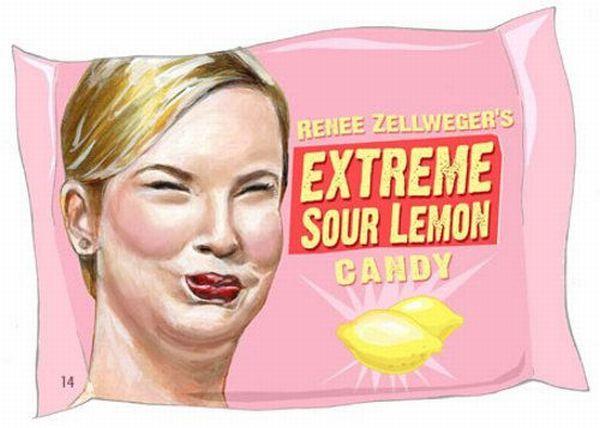 Via Imgur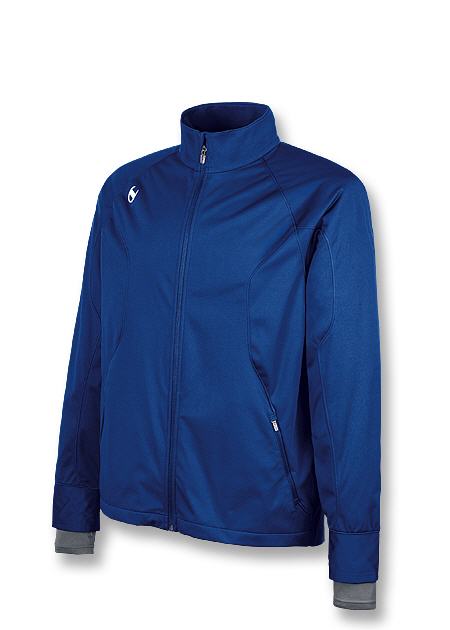 The MANjr team is a big fan of track jackets. Nothing balances the fine line between sporty and comfy quite like a good tracky top. While we're partial to Adidas and Puma, we're an equally opportunity track jacket operation. So when Champion wanted to team up with us for a giveaway, we knew exactly what we wanted to select.
The Champion Double Dry Ultimate All-Weather Soft-Shell Men's Jacket is a lightweight tracky that keeps you warm without weighing you down. The soft-shell is resistant to wind and water, so you can go for that track jacket look on a rainy day without worrying about getting all soaked. Stretchiness is built in to the whole package. You get the benefit of added freedom of motion and the inner stretch cuffs have thumb holes to keep your hands warm on chilly days.
Champion has been producing quality athletic apparel since 1919. They pioneered the hoodie and they have mesh shorts that'll keep you cool and agile for any athletic activity. These guys also introduced the world's first sports bra. Champion employs moisture-wicking technology in their Double Dry sportswear and in all their socks and underwear. If you need sporty gear that can double as comfy casual wear, Champion has the track record and innovative features you need to keep you relaxed and stylish.
So how to you win this Double Dry Ultimate All-Weather Soft-Shell Men's Jacket? It's simple. Just follow us on Twitter @MANjrcom or like fan of our Facebook page and leave us a comment telling us why you love track jackets. We'll pick a winner at random next Thursday, April 14.
Good luck!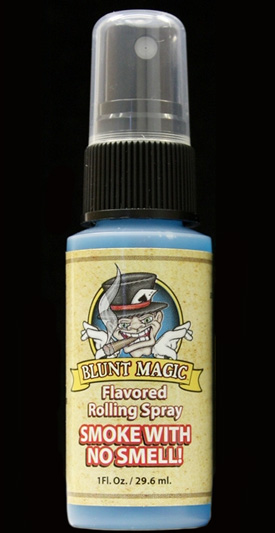 оформить займ онлайн за несколько минут Seriously bro, I don't know why people even trip on weed smoking these days. It's cool to get hammered at a bar, but if you want to set your head straight, you need a medical card or you gotta be all incognito with your smoke. It's all backwards. Weed should be legal, plain and simple. But it's not. So that requires you do go into serious stealth mode at times.
Well when you need to go stealth, you got some help, bro. Blunt Magic is a spray that masks the smell of herb and infuses your blunts with some serious flavor. For $6.99 a bottle, you get a rolling spray that uses all natural ingredients to add a great taste to your blunts. You just apply the spray directly to your blunt wrap when you roll one up. You get the sweet taste of grape or blueberry and you can mask the scent of your session. You can also just use the spray as an air freshener as well.
You can get your bottle of Blunt Magic Rolling Spray at BluntMagic.com. The site offers a 30-day money back guarantee, so if you don't like your grape or blueberry flavored spray bottle, you can return that ish with no hassles. And you know Snoop Dogg backs this stuff, so you know it's legit.
If you want extra flavor on your lips (not too strong, not too sweet) and a bit of scent cover for your blunt sessions, Blunt Magic is definitely worth the investment, bro.
This video is an advertisement for the Young Director Award. Pretty clever stuff:
Via: Shortlist
The show Workaholics will debut tonight on Comedy Central. Looking at the previews, the show seems like it could be pretty cool. It's executive produced by Kevin Etten from Scrubs and stars Anders Holm, Blake Anderson and Adam DeVine. The show is semi-scripted and semi-improv. Here's a clip to check out: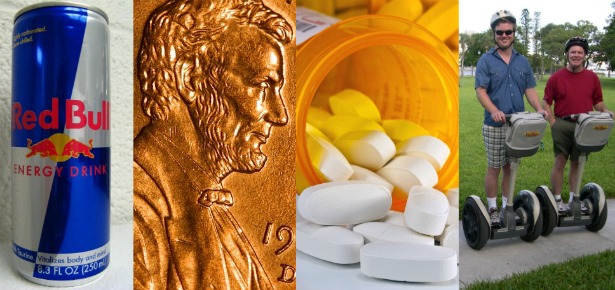 We got a lot of useless stuff in this country. Maybe it's because we're so prosperous and comfortable and so satiated with the necessities of life. Some people might argue that it's our right as Americans to love useless shit. That's a bunch of malarkey. At MANjr, we believe there's an overabundance of worthless stuff out there that needs to go away. Here's our list of the top 10 useless things in America today.
10. Blockbuster Video Stores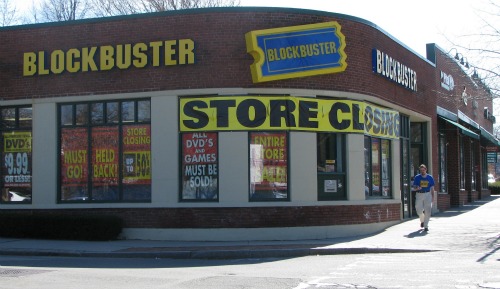 So Blockbuster filed for Chapter 11, got bought in an auction and they're closing down stores left and right across the country. The company tried to waive late fees, but that didn't stick. Their inventory sucks and they never have enough copies of the latest new release. Can we put this chain out of its misery already? With torrents, Red Box, OnDemand, Netflix and other online content streaming solutions, there's really no reason to keep Blockbusters around. They destroyed the local video shop and it's time these blue and gold dinosaur stores get phased out for good.
9. Segways
You lazy mother, get off that stupid Zamboni stick and walk around like a real person. You wanna ride a bike, that's fine. You wanna rollerblade, cruise in a motorized wheelchair or ride a Moped? That's totally acceptable. But don't stand up on a $7,000 motorized doormat and have the nerve to wear a helmet. If you're gonna stand, walk. If you gotta sit, make use of a century's worth of available technology to get yourself from A to B.
8. Best Buy Employees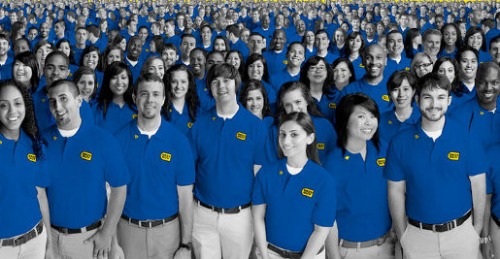 Have you ever tried to ask a Best Buy employee for assistance on anything? It's the most depressing shit ever. These blue-shirted zombies would rather text on their phone and power walk across the aisles than provide you with even the smallest nugget of customer support. I don't know how they train their people, but they're doing it wrong. I get that quality customer service is a lost art, but it's amazing how so many employees can be so useless. Why not have one security guard and 20 self-checkout stations and call it a day?
7. Roundabouts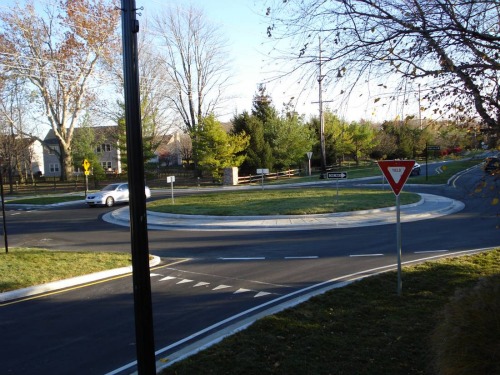 Is there a stop sign shortage out there? Is the circular intersection really necessary? Roundabouts suck because most drivers on the road are already incredibly retarded. Why complicate things for them? People just don't know what to do when they see these things. It's just easy for everyone if you remove the planter in the middle of the street and create a proper intersection that inept American drivers can understand.
6. Handerpants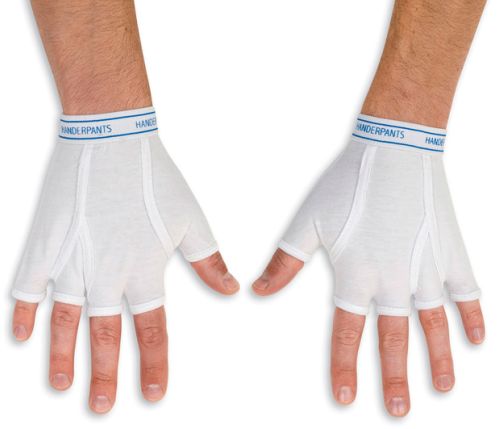 What's this? Underpants for your hands? Well it's about damn time. People buy a lot of stupid shit on TV. Shake weights, snuggies, pajama jeans are all pretty retarded, but who the hell has ever cried out for finger underwear? Are gloves that out of touch? As seen on TV products and anything that's in SkyMall Magazine just isn't worth it people.