Try to watch this clip without tripping out. I dare you.
Bobby Bottleservice gets serious and goes to Africa to help cure the continent of malaria: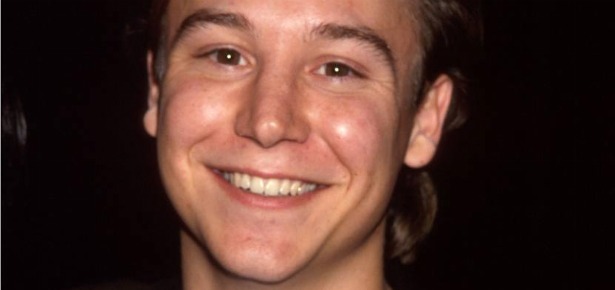 Keith Coogan started acting back in 1976 when he was only six years old. According to IMDB, he's appeared in 63 TV and film roles over the years. He was the voice of Young Tod in Disney's The Fox and the Hound. His TV appearances include spots on Knight Rider, 21 Jump Street, The Waltons, Mork and Mindy, CHiPs, Silver Spoons, The Love Boat, Growing Pains and Just the Ten of Us.
As impressive as all this is, nothing compares to the sick cinematic run that Coogan enjoyed at the end of the 80s/start of the 90s. From 1987 to 1991, Coogan left an indelible mark on a generation of movie-lovers with three all-time awesome film roles:
Brad Anderson – Adventures in Babysitting (1987)

Coogan crushed the role of Brad Anderson in Adventures in Babysitting. Back in 1987, it was okay to wear sweaters like that. Coogan did it all in this role. He tormented his sister, put up with hi-jinks from his best friend and took a knife to the shoe in a subway car. And think of how awesome it'd be to drool over Elizabeth Shue for hours on a movie set? Point, Coogs.
Kenny Crandell – Don't Tell Mom the Babysitter in Dead (1991)

In Don't Tell Mom the Babysitter's Dead, Coogan got to play Christina Applegates's lazy stoner brother, Kenny Crandell. After seeing his sister Sue Ellen embrace responsibility, Kenny Crandell adopts a love for the culinary arts, cuts his long hair and makes a pledge to do well in school so that he can become a chef and gain the affection of one of his sister's hot friends. It's an inspirational tale of how unusual circumstances can prompt even the most shiftless heavy metal fan to man up, embrace cooking and say no to weed.
Jonathan "Snuffy" Bradberry – Toy Soldiers (1991)

If you haven't seen Toy Soldiers in the last six months, get on that shit. After 19 years, it's still amazing. The film has everything: Louis Gossett, Jr. and vodka-mouthwash, Sean Astin's ridiculous hair and hightops, Wil Wheaton's amazing earring and death scene. I can't think of another movie that gives better treatment to the whole Latin terrorists taking a boarding school full of teenage boys hostage thing. And Snuffy? You remember how well Coogs sold that asthma attack scene? What about the bash brother high-five sequence with Wesley Crusher after Coogs made fun of Wil Wheaton's mobster dad? It's timeless stuff, people.
Back in September, the MANjr Team went out to Chicago to cover the Gatorade REPLAY Season 3 matchup between Brother Rice and Bloom Township. The Replay rematch of the 2000 high school basketball sectional battle was an awesome game. We got to interview Carlos Boozer and Dwight Howard and we got to witness one of the most intense basketball games any of us has ever seen.
The REPLAY Season 3 documentary is going to air on FSN on November 7. In preparation for the premier, Gatorade got together with Common, Jennifer Hudson, Lupe Fiasco and No I.D. to create an original REPLAY song called "We Can Do It Now." You can download the song for free at the REPLAY website. Here's some behind the scenes studio footage of this Chicago-style collaboration: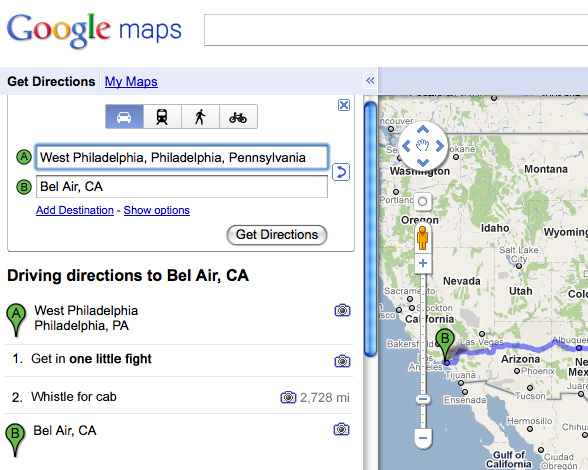 Image via Buzzfeed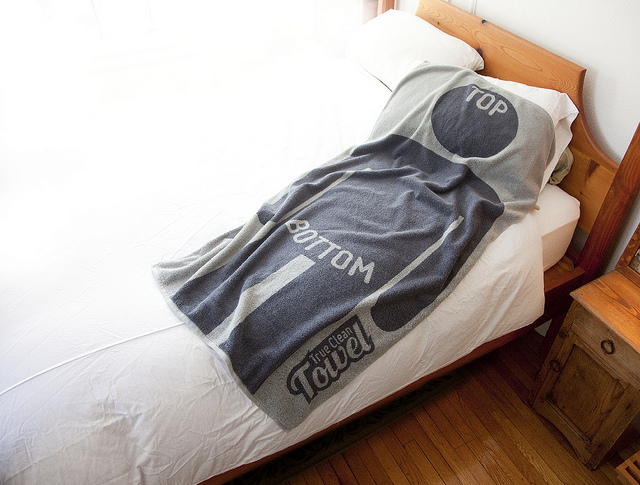 Have you ever wondered where your towel was last? Did you finish yesterday's post-shower drying session with a face scrub, a foot wipe or maybe even a quick blotting session of your butt area? Which side did you use for your head and which side did you use on your nether regions?
We all have these questions. But now, you can take the guessing game out of your shower routine with the True Clean Towel.
The True Clean Towel is a Jacquard Double Spun Cotton towel that's five feet long, two and half feet wide and labeled with a convenient dude design that clearly marks which part of the towel is for top use and which part of the towel is for bottom use. Sound like something you don't need? You're crazy. This large towel is extra soft, sturdy and it takes out all the guesswork. The design is built to withstand a lifetime of washes, so that handy diagram won't fade over time.
The True Clean Towel is a great decorative addition to any bachelor pad bathroom. It tells the world, hey, I know which portion of my towel I use on my junk… do you? It's a badge of healthy, responsible hygiene that can be displayed proudly on any shower door or towel hanger.
If you're going to drop $19 on a fu-fu magenta towel at Target, might as well fork over the same amount for The True Clean Towel. It's got personality, utility and a little bit of comic flair.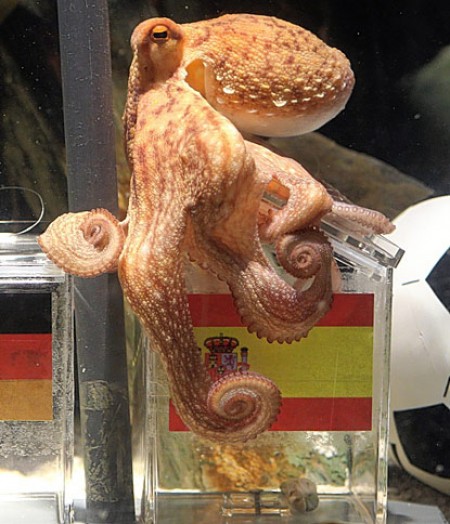 Paul, the psychic Octopus who's stunning accuracy in picking World Cup games earned him global fame this past summer, died on Tuesday at the tender octopus age of two and a half. Actually, two and half years is a long time for an octopus to live, and Paul lived a life that most cephalopod molluscs only dream of.
Paul the Octopus became an international star after correctly picking all seven of Germany's 2010 World Cup matches. He also accurately predicted the result of the final. This modern-day Nostradoctopus displayed 100 percent accuracy during the tournament. Paul also correctly picked four of Germany's six matches in the UEFA Euro 2008 tourney.
Before each Germany match, Paul would be presented with two plastic cases. Each case featured a flag of two competing countries and each case contained a tasty mussel. Whatever plastic box Paul swam to would be the team that prevailed on the pitch. Bitter Germans threatened to eat Paul after he picked Spain to beat Germany in the semi-finals. Paul the Octopus also received death threats after picking Spain to beat the Netherlands in the final.
Rest in peace you crazy psychic Octopus.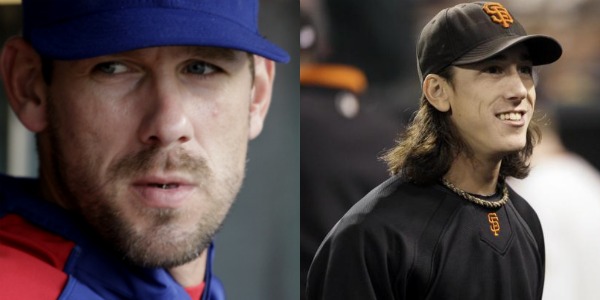 This year's World Series was initially hyped up to be a rematch of the Yankees-Phillies championship series from last year, but the Rangers and the Giants had different ideas. Texas and San Francisco start the battle this Wednesday. Here's a look at the complete 2010 World Series schedule:
Game 1 TEX @ SF Wed, Oct. 27 at 7:30 PM
Game 2 TEX @ SF Thu, Oct. 28 at 7:30 PM
Game 3 SF @ TEX Sat, Oct. 30 at 6:30 PM
Game 4 SF @ TEX Sun, Oct. 31 at 8:00 PM
Game 5 SF @ TEX Mon, Nov. 1 at 7:30 PM
Game 6 TEX @ SF Wed, Nov. 3 at 7:30 PM
Game 7 TEX @ SF Thu, Nov. 4 at 7:30 PM
Cliff Lee and Tim Lincecum are scheduled to duel it out in Game 1. Lee has been lights out lately, and he's never lost a game in the postseason. In eight career playoff starts, Lee's gone 7-0 with a 1.26 ERA.  Lincecum has never pitched against the Rangers. He finished 16-10 with a 3.43 ERA this season. Lincecum struggled big time in August (0-5 with an ERA of 7.82), but the long-haired righty finished the season strong in September and October (5-1 with a 1.94 ERA). Should be a good battle.
Fox and TBS both reported ratings increases for the League Championship Series this year. Those year-over-year TV ratings bumps should take a hit once the series gets underway.
The scheduling for Game 4 will be interesting. The World Series will be up against a Sunday night football game that features the Pittsburgh Steelers traveling to New Orleans to take on the defending Super Bowl champs. I'm no psychic, but no matter how the 2010 World Series schedule shakes out, more people will tune-in to see a quality NFL matchup over a pivotal postseason baseball game, that's for damn sure.
Degree Men launched a series of webisodes where athletes challenge survival specialist and all-around badass Bear Grylls to a series of sporty outdoorsy-type challenges. The program is called Chain of Adventure, and the first episode can be seen below. It features hockey legend Mark Messier and NY Jets QB Mark Sanchez. Sanchez challenges Grylls to toss a perfect pass from a raft with a grappling hook. Take a look:
The next episode features a challenge from NBA star Kevin Durant. Mark Messier will continue to assist Grylls as other athletes like Tony Hawk issue challenges for Grylls to knock out in the wild. You can watch all the videos at DegreeMen.com.