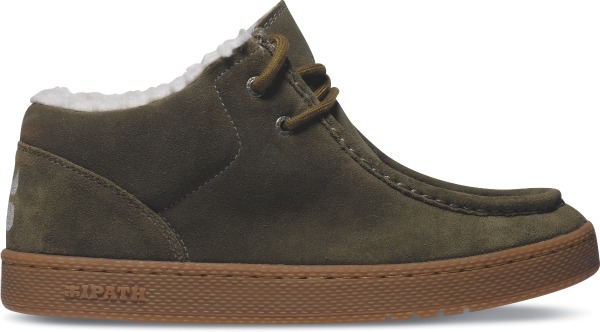 I'm usually a sneaker guy. I tend to sport a pair of Sauconys no matter what the situation is. What can I say? I just like having my feet feel comfy. If you enjoy foot comfort too (and really, who doesn't), check out the IPATH Cat.
I received a pair of these semi-moccasin things, and my first impression was that they were huge. The rubber outsole base is wide and the upper ankle portion makes these kicks feel more like boots than sneakers. But sneakers they are — cushy, boot-like house-shoe sneakers that surround your feet in with a thick lining of fluffy shearling fleece. It's like putting two sheep on your feet, only much more stylish.
So they're big and comfy, but they're not clunky. The shoe is form-fitted with thick tongue padding, and they're not too heavy. You can sport 'em as everyday kicks and not feel restrained. Each shoe has a pocket in the tongue for convenient storage.
Bottom line – there's a lot of personality to these kicks. They're half-sporty, half-causal and all kinds of comfortable. They may look like boats from afar, but once you slip 'em on, you won't feel burdened by their size. For $80, you'll feel like you're getting a relaxed fluffy foot hug all day long.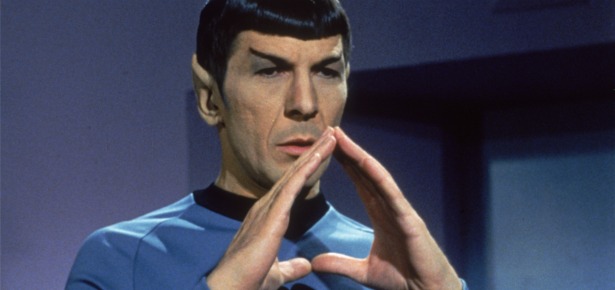 Leonard Nimoy is an interesting dude. The world knows him as Spock, but the guy's about so much more than pointy ears, living long and prospering.  Over the years, Nimoy has wrestled with his status as a pop culture icon. He wrote an autobiography in 1977 called I Am Not Spock and followed that up with another autobiography in 1995 titled I Am Spock. Whenever you see Nimoy, it's hard not to associate the man with the character he made famous. That said, there's a ton of randomly fascinating things about the guy that you probably didn't know. Here are 10 reasons (in no particular order, except for No.1) why Leonard Nimoy is more interesting than you thought:
10. Pet Shop Boy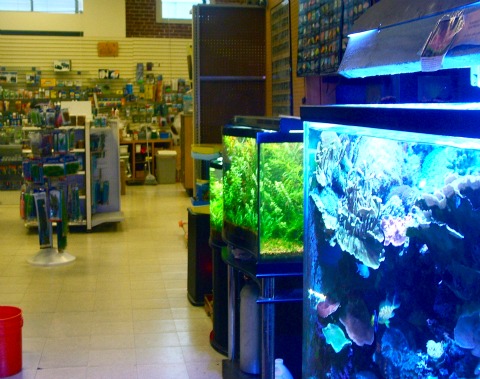 In 1970, after Star Trek was cancelled, Nimoy opened up an exotic pet shop. Imagine shopping for some tropical fish and running into Spock behind the counter. You'd probably freak out a lil' bit.
9. Twilight Zone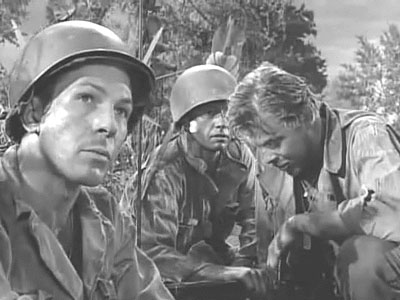 Nimoy appeared opposite Dean Stockwell (of future Quantum Leap fame) in "A Quality of Mercy," the 80th episode of the Twilight Zone. The episode originally aired in 1961 (five years before Star Trek). This episode from the third season of the TV series was later adapted into the first portion of Twilight Zone: The Movie, the feature film that was released in 1983.
8. A Poet and a Scholar
Nimoy speaks fluent Hebrew and Yiddish. He has a Master's Degree in Education and he was awarded an Honorary Doctorate of Humane Letters from Antioch University for his efforts in Holocaust Remembrance. He published his first book of poetry, "You and I" in the 1977, and has published several more volumes of poetry over the years. He also dabbled in some playwriting and hosted the awesomely educational program In Search Of… from 1976 to 1982. The dude's smart.
7. Nimoy the Musician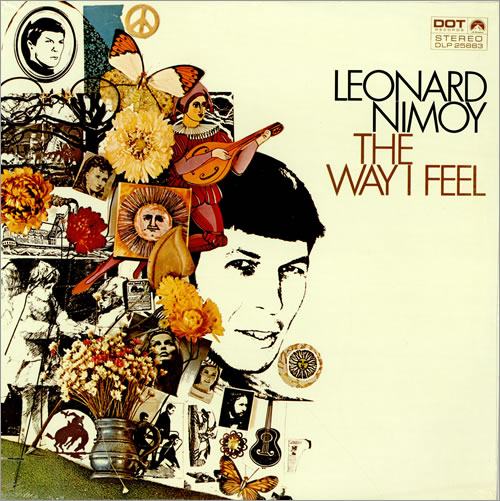 Nimoy knows music too. The guy recorded five albums for Dot Records. Here's a look at his discography:
The video up top is for the "Ballad of Bilbo Baggins." Nimoy also covered "Proud Mary" (seriously), did a super slow-head rendition of Bobby Hebb's "Sunny," and put out some seriously spacey-loungey tripout tracks like "Music to Watch Space Girls By." (Click that link, you won't be sorry).
6. Music Video Director
I don't know how this pairing got started, but Nimoy hooked up with The Bangles and directed (and appeared) in the music video for the song "Going Down to Liverpool." Check it out.
5. Voice of Galvatron in The Transformers: The Movie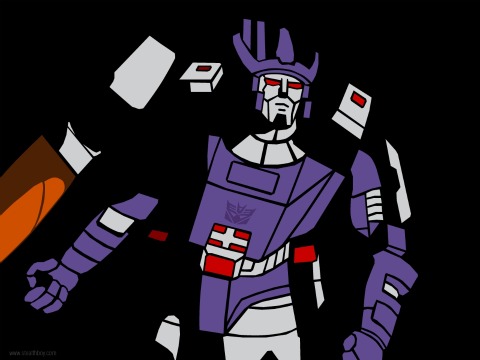 The original Transformers movie was the best. Sure, Michael Bay and Megan Fox can put on a good show, but the original cartoon movie had a kickass 1986-flavored soundtrack from Stan Bush. The Touch wasn't the only highlight though. The film also featured some heavy-hitting voice acting from Robert Stack, Orson Welles and Leonard Nimoy, who put his voice behind Galvatron, leader of the Decepticons.
4. Married to Director Michael Bay's Cousin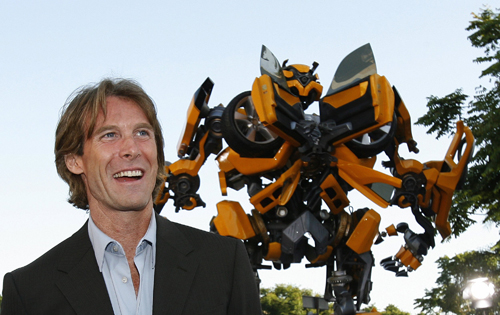 Speaking of Michael Bay, Nimoy's been married to Bay's cousin, Susan Bay, since 1988.
3. Accomplished Photographer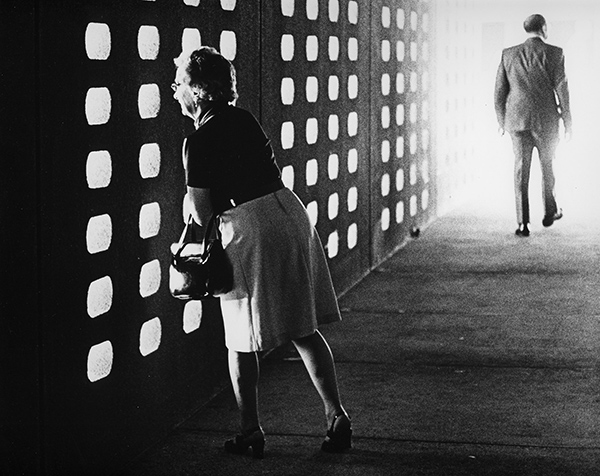 Leonard Nimoy studied photography under Robert Heineken at UCLA in the 70s. His work was recently on display at the Massachusetts Museum of Contemporary Art, and according to R. Michelson Galleries, Nimoy's work can be seen at The Museum of Fine Arts, Houston, The Judah L. Magnes Museum, The LA County Museum of Art, the Jewish Museum of NY, The New Orleans Museum of Fine Art and The Hammer Museum. Dude also received an "artist in residence" appointment from the American Academy in Rome. Check out his galleries to see for yourself.
2. Donated $1 Million to Help Renovate the Griffith Park Observatory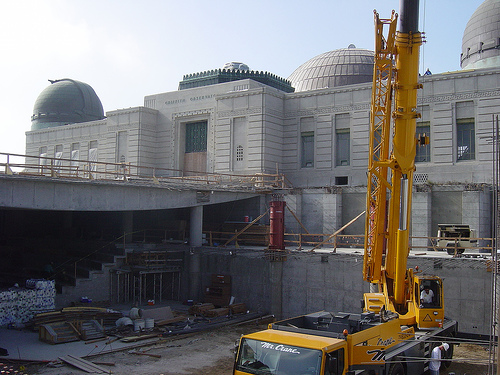 Nimoy, along with his wife Susan, donated $1 million dollars to the renovation effort of the Griffith Park Observatory in Los Angeles. Nimoy now has a theater at the observatory named after him, the Leonard Nimoy Event Horizon Theater. He narrates a documentary that can be seen at the theater called The Once and Future Griffith Observatory.
1. Directed the 1987 hit film Three Men and a Baby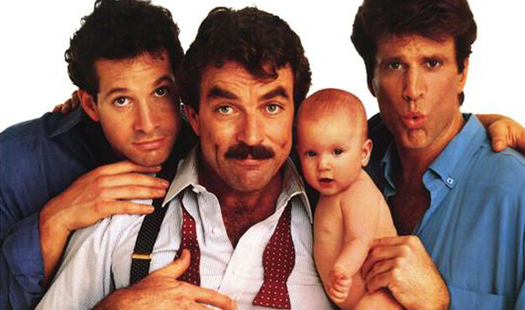 Nimoy has directed five feature films including two Star Trek films – Star Trek III: The Search of Spock in 1984 and Star Trek IV: The Voyage Home in 1986. He also directed the highest grossing film of 1987, Three Men and a Baby. If you haven't seen this timeless Selleck-Gutenberg-Danson classic lately, you're missing out. Back in '87, it was totally acceptable for a woman to leave her baby on the doorstep of an apartment shared by three straight dudes who love short shorts. Things were different then. You'd have to watch this time capsule buddy flick to really understand the era.
So there you go. Nimoy's an accomplished actor, scholar, poet, photographer, musician, director and exotic pet shop owner.  He's philanthropic, down with Transformers and he's responsible for Three Men and a Baby. That's a pretty sick set of accomplishments. Add on the whole Spock thing, and you got yourself a legend.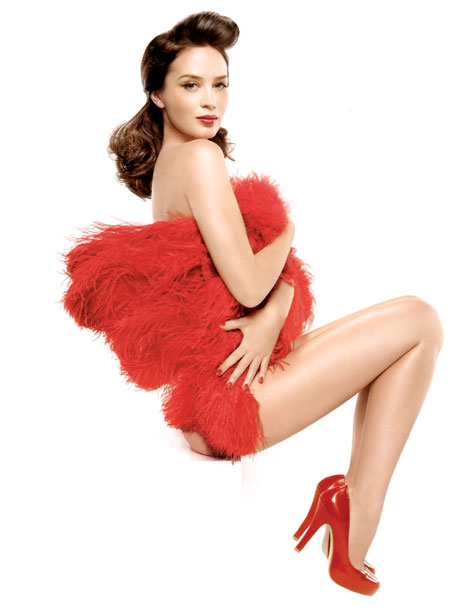 The 25 hottest modern pin-up girls (BroBible)
The 50 greatest college football players that never won a Heisman Trophy (Bleacher Report)
Victoria's Secret Fashion Show 2010 (Mankind Unplugged)
Top 5 most uncomfortable questions asked on a date and how to answer them (Leftos Blog)
The 20 hottest photos of Mila Kunis (HEAVY)
12 mind-blowing landscapes made entirely of food (The Bachelor Guy)
Olivia Wilde gets all wet for Vanity Fair (Guyism)
Top 10 Leonardo DiCaprio movies (Perez Solomon)
25 hilarious cheerleader fail videos (HolyTaco)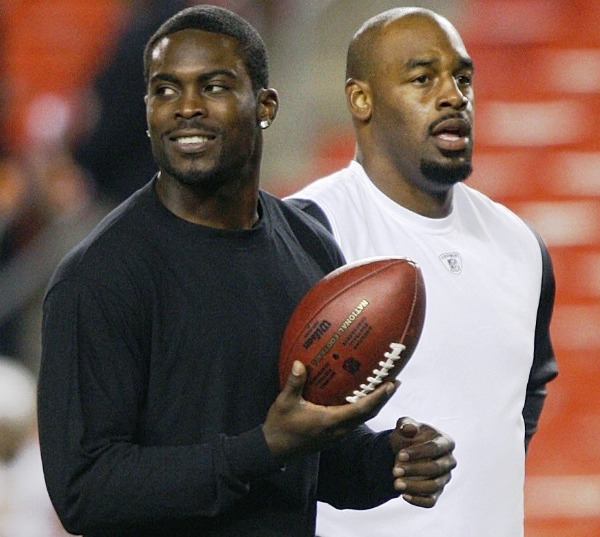 At Indianapolis -7 Cincinnati

PICK: Colts -7

Kansas City -1 At Denver

PICK: Chiefs -1

At Jacksonville -1.5 Houston

PICK: Houston +1.5

At San Francisco -6 St. Louis

PICK: Rams +6

Tennessee -2 At Miami

PICK: Titans -2

At Arizona -3 Seattle

PICK: Cardinals -3

Minnesota -1 At Chicago

PICK: Vikings -1

At NY Giants -13.5 Dallas

PICK: Giants -13.5

At Buffalo -2.5 Detroit

PICK: Lions +2.5

At Pittsburgh -4.5 New England

PICK: Steelers -4.5

NY Jets -3 At Cleveland

PICK: Jets -3

Philadelphia -3 At Washington

PICK: Eagles -3

At Tampa Bay -7 Carolina

PICK: Bucs -7

Last week: 7-5-1

Season: 64-59-6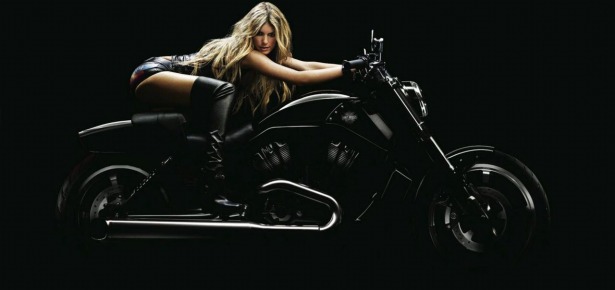 There's cute, there's ridiculously-good-looking and then there's Marisa Miller. One of the top supermodels in the world, Marisa has a level of sexy that can be appreciated by all. She's the dream girl of the everyman. The English language doesn't have enough superlatives to describe her hotness. In a world full of 1-through-10s, her hotness goes up to 11.
Diamond encrusted bras line up to be worn by her. Sports Illustrated Swimsuit Issues fly off the shelves when she's in the mix. Miller's more than a pretty face, though. She's developed into a formidable marketing force. She's a full-fledged brand, and she knows how to wield her brand power to great effect.
Miller is the official spokesperson of Harley-Davidson, the first spokesperson the company has ever had. She's Captain Morgan's Official First Mate. She's also an ambassador for the American Cancer Society and the NFL.
I had the privilege of speaking to this iconic beauty, and she was super cool. We talked about her role in Harley-Davidson's Second Annual Military Appreciation Month, her love of domestic chores, the need for supermodels to carve out a brand presence and her appreciation for her hometown, Santa Cruz, California. Here's the video:
As a follow-up to the Jaime Pressly's Cleans Your Balls video, AXE has come out with another video that promotes AXE Detailer's ability to keep your balls clean. Check out the Axe Clean Your Balls Press Conference: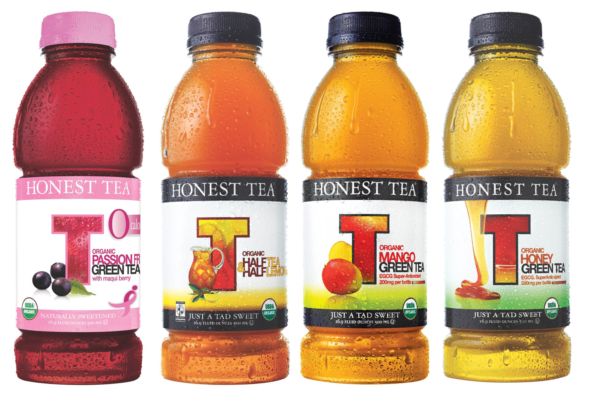 We live in a world where everything is extra-sweet. Everyone's getting fat on sodas drenched with high fructose corn syrup. That's stuff's bad for you. If you try to cut out some of that extra sugar from your diet, you get stuck with synthetic, fake-nasty substitutes that make things like low-fat cookies, saccharin yogurt and aspartame chewing gum taste like a lab coat washed in anthrax. Sugar saturation is horrible, but put anything tasting like Sweet and Low in front of me and I'll hurl. I don't know if artificial sweeteners cause cancer, but they sure taste like something entirely synthetic and gross.
I know sugar's not that great for you, but I look at any and all alternate sweeteners with extreme skepticism. So when I received some samples of Honest Tea to try, I wasn't sure what to make of the whole "organic cane sugar" and "sweetened with organic Stevia" thing. But hey, I thought, if it's not an artificial sweetener, how bad could it be?
So I tried some of the tea flavors. And you know what, they're kinda good.
If you try drinking flavored iced tea of any kind, you'll typically encounter two different reactions. The first is blandness, the second is super-sweetness. The Honest Tea flavors I tasted were neither of these things. The flavors I tried were actually quite mellow.
The Half Tea and Half Lemonade tasted like the title on the bottle. It wasn't some industrial syrupy Arnold Palmer concoction. The Honey Green Tea wasn't overly sweet, just sweet enough. Same deal with the Mango Green Tea and Passion Fruit Green Tea. I half-expected those flavors to taste like Jolly Rancher juice, but that's not how they went down. If you looking for a beverage that packs some subtle sweetness without the bad sugars or the synthetics, try this stuff out.
Denzel Washington's son, John David Washington, is trying to make it back to the NFL. He was originally picked up by the Rams as an undrafted free agent. Now he plays running back for the Sacramento Mountain Lions of the United Football League.
On a recent touchdown run, John David's mom was running down the sideline cheering her son on. That's when she got flattened by a UFL linebacker. Here's video of Denzel talking about his wife getting rushed on Letterman: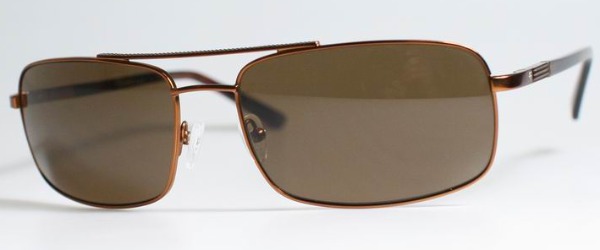 If you're a big-headed fella, finding the right pair of shades can be tough. No one looks cool sporting tight-fitting sunglasses that look like they were made for a 12-year old. But fear not. If you're a dude with a big melon, there's still hope.
Enter Fatheadz. Not to be confused with those oversized athlete posters that you put on your wall, Fatheadz sunglasses are designed specifically for dudes with big noggins. Designed by fellow large headed man Rico Elmore, Fatheadz launched their 2011 line this month with 12 new styles of shades and 12 new styles of regular optical glasses.
Fatheadz sent me a pair of the Moondance shades, and they're pretty nifty. The sunglasses are, sleek and ready to take on massive domes of any size. You can purchase Fatheadz at Walmart Vision Centers or visit the Fatheadz website to browse through their different styles. The prices range from $29.95 to $79.95 a pair.
Don't let that orange-on-a-toothpick head of yours prevent you from keeping the sun out of your eyes. Check out the Fatheadz site and score some shades that'll fit with that extra-large cranium you lug around on your neck every day.