For athletes that train hard and push their workouts to the limit there is a body wash for you. It is called Titan Body Wash. Titan is an organic formula that is designed to give you ultimate protection against skin infections. Their proprietary blend acts as an anti-microbial, anti-bacterial, anti-fungal shampoo/body wash to reduce the risk of contracting common skin infections associated with athletics such as ring worm, athlete's foot, jock itch, staph infections and more.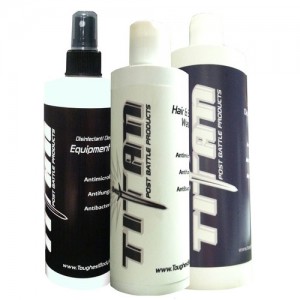 Whether you compete in MMA, wrestling, hockey, football, train in Cross fit, do yoga or just enjoy going to the gym, Titan Post Battle Products could be perfect for you. For those who have been in a gym at least more than once know that you cannot control how clean your environment is, but you can make sure you are clear of the risk of infection afterwards.
Besides their body wash they also have an equipment spray. The spray is designed to protect athletes from growths occurring on or in their equipment. Titan spray not only reduces the risk of contracting common skin infections from their environment but it also deodorizes. Designed to be used on football, hockey and lacrosse equipment as well as pads and apparatus used in wrestling, MMA, and gymnastics.
There are some pro MMA athletes that use Titan products. Dennis Bermudez and Chris Weidman are fans of Titan's products. If you look on their site you will see that they are working on a laundry detergent and body wipes.
So if your body wash is not cutting it, you might want to try Titan!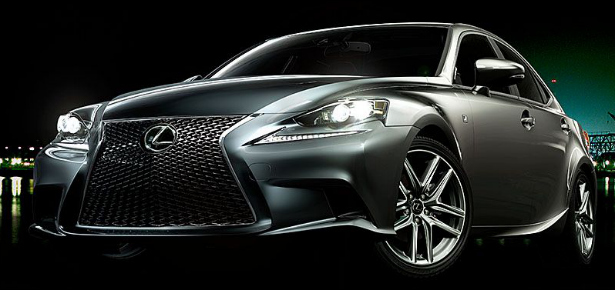 LAS VEGAS- Over the past 24 years Lexus has built their reputation on luxury and dependability. They're no slouch on the innovation front either, introducing the luxury marketplace to aftermarket customization and leading its class in hybrid technology. They make comfortable, safe, reliable cars. Up until recently they've come up short against their competitors in the sports category. Up until they started borrowing elements from their LFA supercar that is.
With the introduction of the Lexus IS F in 2006, the automaker sought to confront that public perception head on. These efforts were on full display in the hot desert wind at Las Vegas Motor Speedway, where MANjr joined a few dozen other media outlets for a thrilling track day in all of the 2014 Lexus F series offerings.
Prepare yourselves for some serious alphanumerics here.
We drove and raced the F SPORT models of the IS 350 AWD and RWD, the IS 250, the CT 200h, the GS 350, the LS 460 and we did it with class. Every few turns around the track I'd get out and switch cars. The sweet stench of burning rubber filled the nose while fighter jets from nearby Nellis Air Force Base danced overhead. Truly a Goose, Maverick and Iceman kind of day filled with speed, desert mountain vistas and displays of our military might. We were missing only a hot dog, a slice of apple pie and oh yea, an American car.
By missing of course, I mean not really missing at all. The new Lexus F Series cars roar and screech and slide and glide like any good sports car should. What they do differently than many sports minded sedans is drive away from the track quietly and respectfully, holding you tightly in bolstered seats all while minding the standards of decency and tact we expect from our luxury cars.
They do this primarily with one of my favorite features on any car, the dial they refer to as "Drive Mode Select". Take one drive around the track… err your neighborhood with the knob turned to "Normal". Go ahead, we'll wait.
The car handles fine. Smooth, mellow drive. Nice soft suspension, responsible turning and acceleration. Gentle turns that make your mother in law nod silently as she judges your fitness for fatherhood.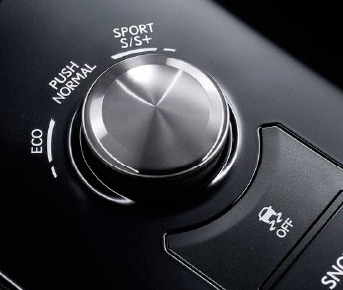 Now switch your IS 350 F Series to S+. Drop that lovely woman off with a responsible party and (safely) roar onto the freeway. Accelerate to speed and find yourself an open road. Feel the oversteer and body roll all but disappear. Feel the RPM's stay high between gears while the weight of the car shifts seamlessly from front to back as you (safely!!) carve that canyon road.
The car literally changes in the flip of a switch. What Lexus has done with their F Series is recognize that today's luxury driver is a long way from the smooth boring rides of their forefathers. Our inevitable slide towards practicality is underway but sometimes you just want turn the corner and feel some power and strength in your hands. The IS 350 RWD F Series achieves this middle ground without coming off moderate or average. They've made a car that somehow still finds itself compared to the BMW 335i and Cadillac ATS4 . To me, it can go up a class and stand toe to toe with the BMW M3 and the Audi S4.
Ok at this point you're looking for my Lexus name tag and wondering when I'm going to tell you we can get you in this car today. Well here are some of the cons… The engine is a tad underpowered. A turbo in the high end F Series would be a revelation. Another couple dozen horsepower and a little weight reduction would serve it well in the performance categories it's striving to dominate.
Also, when discussing the European dominated sports sedan market, the lack of an available manual transmission stands out. At this point, with robust American sales numbers and an over 50% F Series purchase rate, Lexus may not even care too much for the approval of the sometimes snooty European luxury customer. It'd make a great viral campaign, blindfolding BMW and Audi enthusiasts and turning them into fans of the <gasp> Japanese product. On second thought maybe blind test drives aren't such a great idea. I'll leave the marketing up to the pros.
End of the day, Lexus hit it's mark with the 2014 F Series line. The cars have strength and style, they can be driven smoothly or enthusiastically in the flip of a switch. Don't want to drop all the extra coin but want some of the fun? Add F SPORT components ala carte, at home or at the dealership. They'll even cover parts (and labor done) under a manufacturer warranty.
Smart.
Here are the numbers you want to know
IS 350 RWD F SPORT
3.5 L V6 engine
306 Horsepower
8 Speed Automatic Transmission with Paddle Shifters
19/28 MPG
0-60 in 5.6
$43,000 – $61,000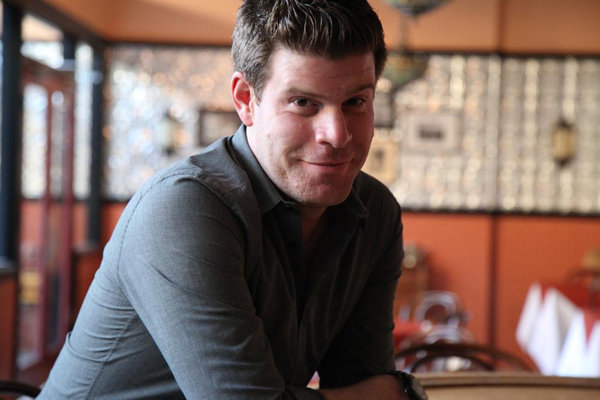 On "Daddy Knows Best", Steve Rannazzisi (FXX's The League) may literally be the worst dad on the internet. From taking his son to a strip club and leaving him unattended, to whipping up a batch of "special" brownies only to have them fall into the hands of children, he's barely in the running for father – or husband – of the year.  Just in time for the September 30 season two premiere of Daddy Knows Best on My Damn Channel and Blip, catch up on season one and let Steve be a model of how NOT to care for children. Here are few clips.
Lesson 1: Don't leave your kid unattended at a strip club, or even take him there in the first place.
Lesson 2: Don't put your kid in a cage. And if you do, definitely don't film the kid in the cage.
Lesson 3: It's possible to take it too far even when you're playing porno pictionary.
Lesson 4: Don't forget your child at the park, you may get tased.
Lesson 5: When making a batch of regular brownies for a kid's party and "special" brownies for yourself, make sure you label the containers clearly.
Lesson 6: If you soil your pants in public, there's no amount of damage control you can run to cover it up.
Lesson 7: Watch your back around the babysitter.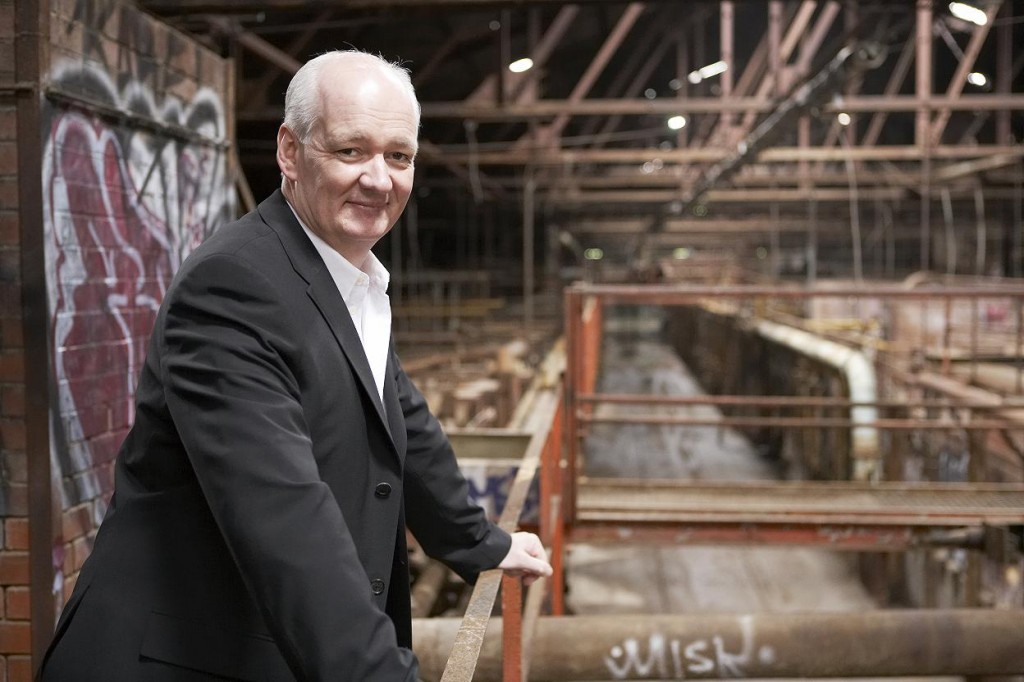 Colin Mochrie is a fantastic actor and improvisational comedian, most famous for his work on the UK and U.S. versions of the TV show "Whose Line Is It Anyway?" This summer the CW Network brought back the improv show and Colin was part of the cast.
Not only does Colin do that show he also works with fellow actor and comedian Brad Sherwood on a two man show called "An Evening with Colin and Brad." They tour literally around the world and perform funny and crazy scenes to a laughing audience.
If that was not enough Colin has a book out called "Not Quite the Classics" that is already available as an eBook, but will be in hard cover in October.
Colin was able to chat with me about "Whose Line Is It Anyway?" his live show, and his new book.
Art Eddy: I have to say I am big fan of your work on "Whose Line is it Anyway?" It is crazy for me to think of how many shows you have done both in the UK and in the United States. How do you keep things fresh season after season?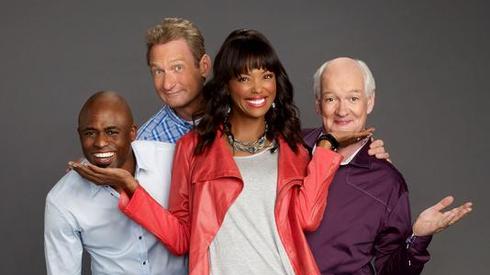 Colin Mochrie: That is a good question. (Laughs) Part of it is hoping that we get suggestions we never had before. Also coming up with new games. So those kind of things can change everything. Basically it is just trying to live for that moment.
Part of the secret is to walk out on stage with absolutely nothing in your mind, so you have nothing to fall back on except for what you have at that moment. I think the producers do a good job of working it out so that we don't repeat things. They come up with different scenarios so we don't fall into that trap.
AE: You have always worked with a great crew. What do you and the other cast members do to build chemistry before each season especially when a new actor comes on the show to be a regular?
CM: Basically one of the main things about improv is to make sure the person that you are working with is having fun. That is the first time we work with a person and that is the first time we get to work on that chemistry. For an example for this season on "Whose Line" we had many people we never had worked with before.
What is great about that is that since I never worked with them before so I don't have to worry about coming up with hack stuff (Ryan) Stiles or Wayne Brady. It is nice to have that freshness. There is also a thing where you have to have a chemistry because a big part of improv is trust. A lot of the times you have to make that decision that well I am trusting this person. Obviously being in improv they have done this for years. They must know what they are doing. Whatever they do I am just going to accept. We are going to build on that and have fun. That's what you do. I have to say for most of the time it works out.
AE: Out of the many guest stars you had on the show which ones completely surprised you with their improv skills?
CM: I have to go with Richard Simmons. Just because, God bless him, he was totally committed. He was ready to have a good time. He would give anything we would ask of him. That is what you want in a guest. You want someone who is willing to have fun. They are not worried about how they look. They are just there to enjoy themselves.
When Richard was with us, that one scene we did, the "Living Scenery" scene was the scene that got the biggest laughs ever over the entire "Whose Line" years. God bless him. It was because of his total commitment.
AE: Which cast member do you crack up constantly on the show and does anyone get you to lose it during the taping of show?
CM: I am very fortunate that I don't find any of the other guys funny. (Both laugh) That makes it totally easy for me.  There are times we are hearing things from the audience for the very first time. Especially when you are so intense in the scene and you are hoping it is going to where you want it to and then something just comes out of nowhere. There is that moment where you are taken by surprise. You feel a giggle or a smile creep, but you hopefully get passed that.
There have been times where Ryan was laughing so hard that he can barely go on with the scene. Those are some of my favorite times. He is a hard guy to make laugh. He is pretty jaded. He has seen everything. So when you can actually break him up you feel like you have really done something.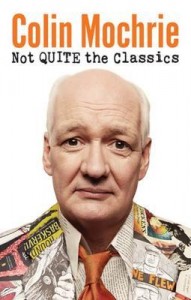 AE: You have a book coming out in October called "Not Quite the Classics." Tell me a bit about the book and what inspired you do write a book?
CM: My agent one day said you should write a book. I said here is the thing I don't want to. I improvise because it is fun. Writing is work. I have nothing to write about. I have had a good life, but I don't think that it is a particularly a good read. I really don't have a style of living that would be that interesting to people. So based on that information he got me a book deal.
AE: (Laughs) So it was like hey thanks for listening.
CM: (Laughs) Yea. So I was like I guess I have to write a book. Everyone says write what you know. So I would do it in an improv sense. It is 12 short stories. There is a game called first line, last line in improv where you get the first line and the last line of a scene from the audience. So you have your beginning and end points and you make up the middle.
So there are 12 short stories. Every story begins and ends with a famous line from a novel. So one is "Moby Dick" and one is "A Tale of Two Cities." The middle is totally different and has nothing to do with the classic.
AE: You also have a great live show in which you tour with Brad Sherwood called "An Evening with Colin and Brad". How did that come about out?
CM: We had just started the Drew Carey version. Drew said, 'Every Super Bowl weekend I have a gig in Vegas. Why don't we all go down and do improv rather than me just doing standup?'
So that became a regular thing. That was great. We had a great time. The only problem was that there was like 11 of us on stage. So we really didn't a lot of chances to do stuff. Brad and I are stage hogs. He said to me that he was thinking of doing this two man thing. He asked me if I wanted to be a part of it. So we started it off and just kept building on it. We enjoy doing it. So yea it has been a lot of fun.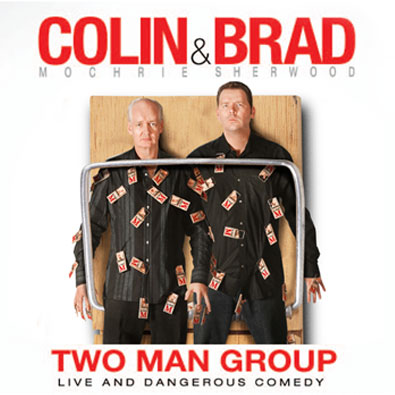 AE: Whenever you do improve with other actors do you ever feel or know when a competition begins to outdo your fellow actors during a show?
CM: I hate to use the word competition, but I will. (Both laugh) I hate to use it because of the negative connotations of the word. Part if improv is sort of a passive aggressive competitiveness. Where you are trying to make sure everyone is having fun. Most of the competition is actually with yourself trying to keep pace with everyone.
Everyone has their own special skills. It is like a Justice League of improv. Everyone has their special powers. You just don't want to be the weak member of the team. There is competition that way, but ultimately it is such an ensemble art form. Everybody is there to make sure the scene is working, that it is funny and everyone is having a good time.
Valvoline invented motor oil in 1866, and they've been innovating on their original creation ever since. Two years ago, we told you all about the science behind Valvoline NextGen, the world's first high performance recycled motor oil. The company has come a long way since it's founder Dr. John Ellis stumbled upon motor oil when experimenting with crude to find medicinal applications. Valvoline was the first company to produce petroleum lubricant for steam engines running at high temperatures.
In the early 1900s, Valvoline was the only recommended motor oil for Ford's Model T. Valvoline produced all-climate oil during the hot rod craze of the 1950s. In the 70s, Valvoline led the DIY charge and posted oil changing instructions on their bottles. In the 80s, as overhead cams and electronic fuel injection systems became all the rage, Valvoline responded with the first synthetic blend of motor oil that could withstand hotter engine temperatures. With more older cars on the road now than ever before, Valvoline developed MaxLife, which restores lost horsepower in cars with over 75,000 miles.
From 19th Century steam engine lubricants to 21st Century recycled motor oil, Valvoline has been an industry leader with an interesting history. Here's what that 140 year history looks like in one minute: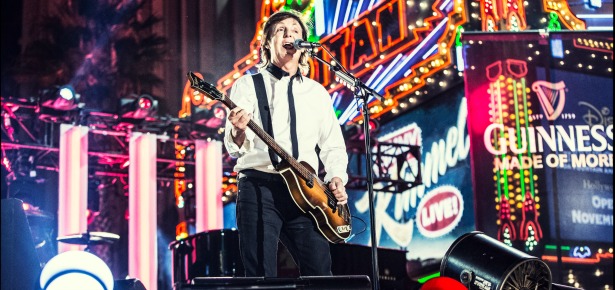 Jimmy Kimmel hosted Sir Paul McCartney this past Monday and our friends at Guinness made sure we were on hand to witness it. Guinness sponsors the green room at Jimmy Kimmel Live and they also sponsored the show that Sir Paul put on. It was a pretty legit show, too.
Kimmel shut down Hollywood Blvd right in front of his studio and the El Capitan. People were lining up all day to get a chance to see McCartney's set. Although only a handful of songs made the show, the dude actually played for quite a bit.
McCartney was promoting his new album, aptly titled NEW. He played some of that new material, sure, but the guy knew what would get the crowd going. He mixed in some old Beatles tunes, "Ob-La-Di, Ob-La-Da" and "Back in the U.S.S.R." He also covered some Wings-era material like "Band on the Run."
There were two different pianos on stage, so you knew there had to be some "Let It Be" action. The big finish was saved for "Hey Jude," a song that generated plenty of audience participation. Joining the huge crowd for some quality "na na na na-na-na-na" time was really pretty sweet. Check out the video:
The performance was sponsored by Guinness and included elements of their #MadeOfMore campaign. The campaign highlights that little bit extra that makes things distinguished and good, like this new basketball spot that they're running: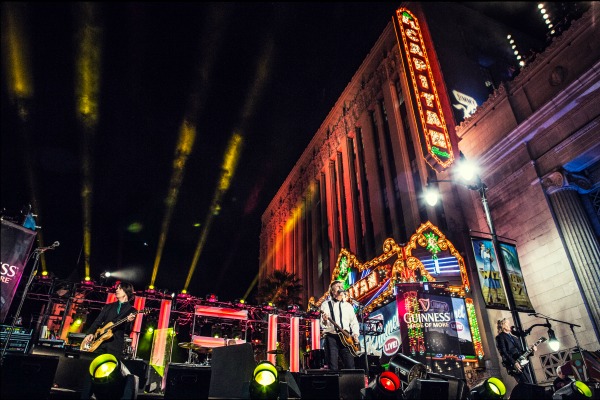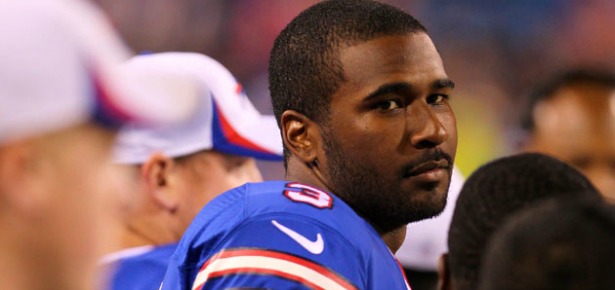 Every year the NFL gets an influx of new talent. 254 names were called in the draft and countless other undrafted players have injected fresh blood into the league. Eleven QBs were drafted in 2013. The first QB to have his name called with the 16th overall pick was EJ Manuel out of Florida State.
The Bills have needed an answer at the QB spot for some time. They paid Ryan Fitzpatrick the big bucks, but he didn't pan out. There was some question as to whether or not Manuel would start right away, or if he would even be healthy enough to play in the opener.
Well the Jeff Tuel era didn't get rolling in Buffalo. Manuel started the season with a fiery showing that nearly resulted in an upset over New England. He followed that up with a come-from-behind victory against Carolina, a performance that earned him Pepsi Next NFL Rookie of the Week honors for week 2. It was an emotional victory for EJ to say the least, and the comeback win was that much sweeter for him because his father was in attendance to see it live.
We had a chat with EJ last week before he squared off against the Jets. That game didn't go so well for him, but the Bills still had a chance to win it late. EJ talked about the Pepsi NEXT Rookie of the Week voting, where fans can visit NFL.com/rookies to vote for their favorite rookie performers on a weekly basis. We also discussed Bobby Bowden, the differences between college and the pros, EJ's immediate success and Buffalo's playoff prospects.
Check out the video:
The wait is over. Brody, Saul, Carrie and her crazy jazz freak outs are back for the start of season 3! Tune in this Sunday at 9pm EST/PST to catch the series that took home Emmys for Outstanding Writing for a Drama Series and Best Actress.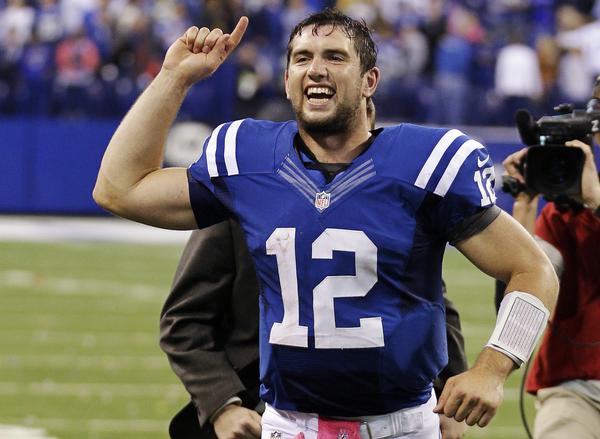 San Francisco -3.5 At St. Louis
These two teams played in some tight games last year. The first matchup ended in a tie and the second game was a win for the Rams at home. I don't think the Rams are going to get blown out here, but the edge does go to the visiting team.
Pick: Niners -3.5
Pittsburgh -2.5 Minnesota in London
Someone has to win! Pittsburgh's offense finally showed some life last week. Heath is back and the Steelers finally get to see what their prized rookie running back can do behind a dreadful line.
Pick: Steelers -2.5
Baltimore -3 At Buffalo
I really want to believe the Bills can hang here, but the Ravens just look like the more complete team.
Pick: Ravens -3
Cincinnati -4.5 At Cleveland
Man, Hoyer looked pretty good last week. Getting Josh Gordon back certainly helped, but this new look Browns squad could put up a fight. Still, you have to like what the Bengals are all about. They blew a two score lead and then overcame a two score deficit to beat a solid Packers squad. That's not something the old Bengals could've achieved.
Pick: Bengals -4.5
Indianapolis -8.5 At Jacksonville
The Jags are -64 in point differential through three games. Ouch. It's gonna be a long season in Jacksonville.
Pick: Colts -8.5
Seattle -2.5 At Houston
We all know that the Seahawks are a different team on the road. These two teams match up pretty well offensively, but the Texans allow 27.3 points per game and the Seahawks have allowed an average of 9 points per game. Seahwks get the edge, even on the road.
Pick: Seahawks -2.5
At Tampa Bay -2.5 Arizona
Josh Freeman has been yanked. The Mike Glennon era begins amid some cloudy conditions. Vincent Jackson and Mike Williams are both hobbled by injury. Schiano comes across as a guy who's feeling the pressure. Hot seat talk continues after this week's loss.
Pick: Cardinals +2.5
At Detroit -3 Chicago
The Lions have two wins against two winless teams (the Vikings and the Redskins), but when Reggie Bush is in there, this offense looks pretty scary. The Bears jumped out on top of the hapless Steelers on Monday, but they let Pittsburgh back in and almost let one get away. I the Lions can move the ball against this defense, but the Bears come out on top and move to 4-0.
Pick: Bears +3
At Kansas City -4.5 NY Giants
If this game was in New York, maybe the Giants could right the ship. With so many things broken for the G-Men and Kansas City focusing on a conservative, mistake-free game plan while playing in front of a rabid fan base that has something to be excited about for the first time in years, it's hard to no go Chiefs here.
Pick: Chiefs -4.5
At Tennessee -3.5 NY Jets
Jake Locker had a bit of a breakout game last week, completing 23 of 37 passes for 299 yards a TD and adding 68 rushing yards and another TD on the ground in a comeback win over the Chargers. The Jets look like the most pedestrian 2-1 team in the league. Titans take this one.
Pick: Titans -3.5
Dallas -2 At San Diego
With these two teams matching up pretty well on the offensive side, the edge has to go to the team with the better D. Even though they're on the road, the Cowobys have the advantage here.
Pick: Cowboys -2
Washington -3 At Oakland
Finally a game that the Skins can win. Matt Flynn will have every opportunity to distinguish himself against the league's worst pass defense, but it won't be enough.
Pick: Redskins -3
At Denver -10.5 Philadelphia
The Broncos are steamrolling the league. The best passing offense in the league squares off against the best rushing team in the league. If the Eagles can avoid momentum killing turnovers, maybe they can survive. I think Denver will win, but not by such a wide margin.
Pick: Eagles +10.5
At Atlanta -2 New England
Pats as dogs? I'll take it.
Pick: Pats +2
At New Orleans -6.5 Miami
I'm really high on the Dolphins, but it's hard not to like what the Saints are doing right now. Heck, even the defense is working. They're only allowing 12.7 points per game. Saints hand the Fins their first loss of the season while staying undefeated.
Pick: Saints -6.5
Last Week: 7-8-1
Season: 19-27-2
Last Season: 136-121-5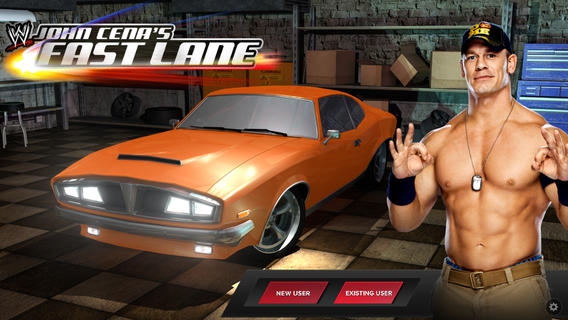 WWE, in partnership with WWE Champion John Cena, today announced its first-ever 3D mobile racing game titled WWE Presents: John Cena's Fast Lane. The free mobile app is available globally for download from Apple iTunes and Google Play for use on iOS iPad, iPhone, iPod Touch and Android devices.
"We are committed to giving our fans great experiences on every platform, and we are thrilled that WWE Champion John Cena, a car enthusiast, is at the helm of this new mobile app," said Perkins Miller, Executive Vice President, Digital Media,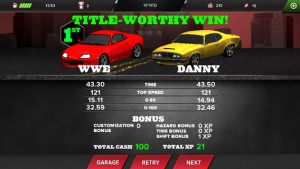 WWE.
"I'm excited to share my two favorite passions, WWE and cars, and bring this new racing experience to fans everywhere," said Cena.
Players enter the game as young street racers, crushing the quarter-mile, with sights set on being the best in the world. Cena takes players under his wing, passing on knowledge he learned during his years behind the wheel. Players will get to challenge opponents in cities across the U.S., including shadowy figures from Cena's fictitious racing past who are bent on winning by any means necessary. Players will master the art of shifting on the track and customizing cars in the garage with Cena coaching along the way.
UPGRADES AND CUSTOMIZATION
Upgrade engines, tires, transmissions and turbo chargers.
Customize your car with NOS, decals, paint, ground FX and rims, then share photos of your ride on Facebook.
Level up to unlock 6 different vehicles, each with its own power profiles, gearbox ratios and ride.
RACING
Face more than 80 different competitors, including 10 challenging "boss" racers.
Before each race, size-up the competition's ride, then head to the garage to fine-tune your vehicle.
Shift, downshift or dodge to evade road hazards and obstacles in a totally unique racing simulation.
The app was built in partnership with Chaotic Moon Studios. For more information visit iTunes, Google Play or visit WWE.com.