San Francisco -15 Jacksonville
Sorry, London. Not all football games are this one-sided.
Pick: Niners -15
At Detroit -3 Dallas
Home team gets the edge in a god battle between two 3-4 teams.
Pick: Lions -3
At Philadelphia -5.5 NY Giants
Can the Giants make it two in a row? Not if Vick plays a full game.
Pick: Eagles -5.5
At Kansas City -7 Cleveland
Jason Campbell against the league's best D.
Pick: Chiefs -7
At New Orleans -10.5 Buffalo
Thad's not terrible, but the Saints at home are too much.
Pick: Saints -10.5
At New England -6 Miami
Tom Brady is under pressure to make things happen with less protection and fewer splashy playmakers. The Pats just don't lose two in a row that often though.
Pick: Pats -6
At Cincinnati -5.5 NY Jets
The Bengals are looking like one of the teams to beat in the AFC, but can they be as physical as the Jets?
Pick: Jets +5.5
Pittsburgh -2.5 At Oakland
Pittsburgh doesn't always perform well in Oakland, but with an inspired D and balance on O they'll win three in a row.
Pick: Steelers -2.5
At Denver -11.5 Washington
This game's going to be a points-fest. I think the Skins might be able to hang or at least not get blown out.
Pick: Skins +11.5
At Arizona -2.5 Atlanta
The Cards are hard to read, but the Falcons can still make noise despite all the injuries.
Pick: Falcons +2.5
Green Bay -7.5 At Minnesota
Maybe Freeman settles down a bit. Looks like he still needs more time though.
Pick: Packers -7.5
Seattle -11.5 At St. Louis
Whenever Favre comes up as a viable option for you at QB, you've got problems.
Pick: Seahawks -11.5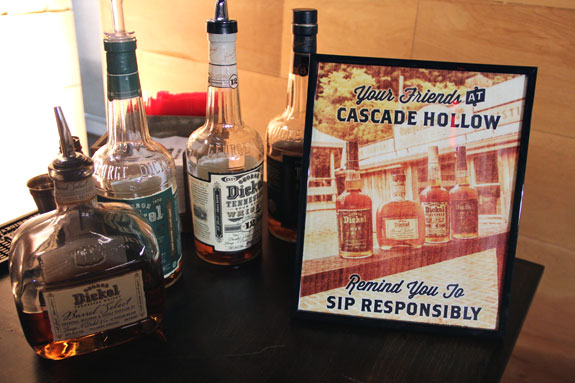 For chef Adam Perry Lang, serious barbecue requires serious commitment to doing things the right way. To him that means handcrafting to the highest standards – something they've been doing at George Dickel since it's start more than 100 years ago. At the George Dickel distillery in Tullahoma, Tenn., the master distiller carries out each step the old-fashioned way, even procuring pure water from the same spring used by the whisky's namesake himself back in 1870. In this video, Lang stops in to get a firsthand look at the process as part of his "Serious Barbecue" tour across the nation.
This summer, Lang set out to craft the ultimate barbecue experience, incorporating superior hand-crafted products every step of the way, from forging artisan knives in Wisconsin to throwing a barbecue party in the back lot of the "Jimmy Kimmel Live!" show in Los Angeles.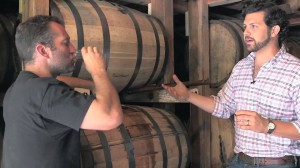 "Adam Perry Lang is a craftsman, he's always thinking about doing things the hard way, and he's about doing things by hand. And that's what George Dickel is about," says Doug Kragel, national brand ambassador at George Dickel.
For the perfect mash of corn, barley and rye, George Dickel employs a master distiller who personally oversees the milling, yeasting, fermentation and distillation. That includes taking the extra step of chilling the whisky before it goes into the charcoal mellowing vats for a smoother taste.
Attention to detail, devotion to quality and passion are what American craftsmanship is all about, says Lang. "For me, it's the essence, and that's what I've captured here, and that's why I'm so proud to partner up with them."
In this episode, Adam travels to Cascade Hollow to learn more about how George Dickel hand made their whisky the hard way.
Carolina -6 At Tampa Bay
In a game that's sure to grab the attention of dozens of football fans throughout the country, the Panthers are a lock. Schiano's brand on Buccaneer Football isn't resonating with his players. Doug Martin's out. It's never a good thing for a winless football team to lose one of their top offensive weapons. Factor in the lost locker room and it's gonna be an uphill battle for the Bucs at home. The Panthers are coming off two straight wins by two scores. They should secure this one pretty early.
Pick: Panthers -6
Pick: Panthers -6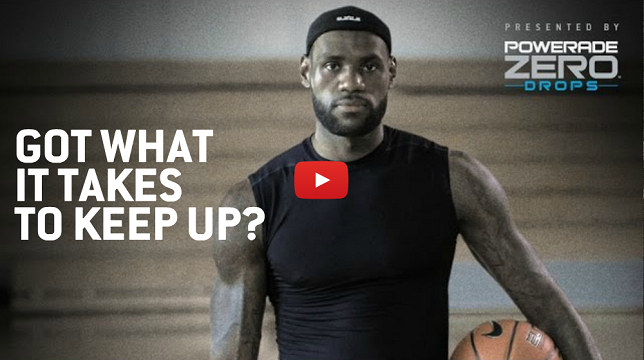 Over the past 15 months, LeBron James established himself as basketball royalty by capturing an Olympic Gold Medal, his second consecutive NBA Championship, fourth league MVP and being named Sports Illustrated Sportsman of the Year. Now POWERADE ZERO DROPS is giving athletes across the country an inside look at James' rigorous practice regimen that helped him Power Through and elevate his game.
"LeBronTime" chronicles a typical, one-hour training session for the reigning NBA Finals MVP. The video will be housed on YouTube and obviously something of this length will tempt users to skip ahead, which presents an opportunity for James to deliver words of wisdom for athletes everywhere.  Each time users try to fast forward, pause or interact with other YouTube functionalities, they'll be served a message from James himself encouraging them to eliminate those distractions and focus on what matters:  their game.
In support of LeBron's message that there are no shortcuts to success, POWERADE ZERO DROPS provide athletes with the ease they need to stay on the court. POWERADE ZERO DROPS are simple to use, requiring only a sports bottle and water fountain, and give athletes the hydration they need to power through.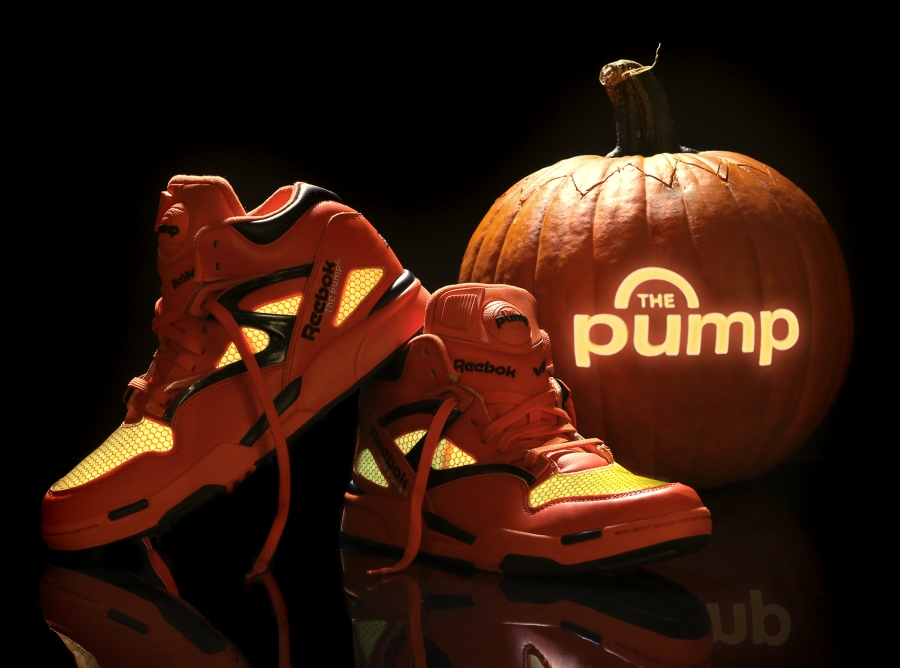 Reebok is giving out an early treat this year for Halloween. Reebok has the Pump Omni Lite "Pumpkin" for a pre-Halloween release. Looking like a Jack-O-Lantern, the Pump Omni Lite has an orange and black theme to it. These kicks will complement any costume this year.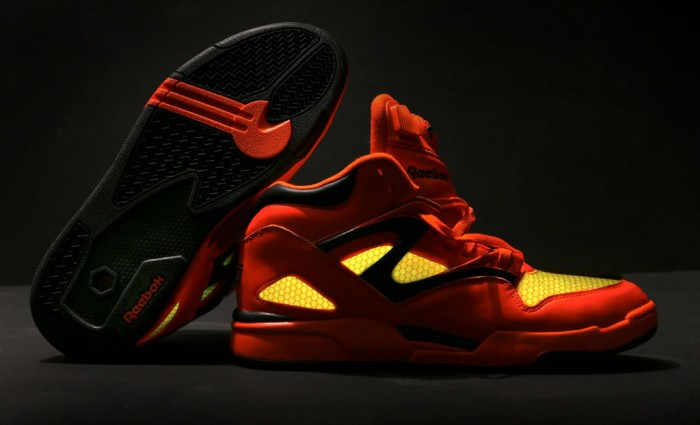 The iconic sneaker is predominantly decked out in orange with slightly lighter orange shade in the honeycomb paneling and has contrasting black accents throughout. Orange also works the midsole, which sits atop a black rubber outsole. The date is set for these to drop on October 25 at select Reebok retailers for $120.
The Reebok Kamikaze II (pictured below) that glows in the dark will release the same date. The will sell for a retail price of $100. For more info go to Reebok.com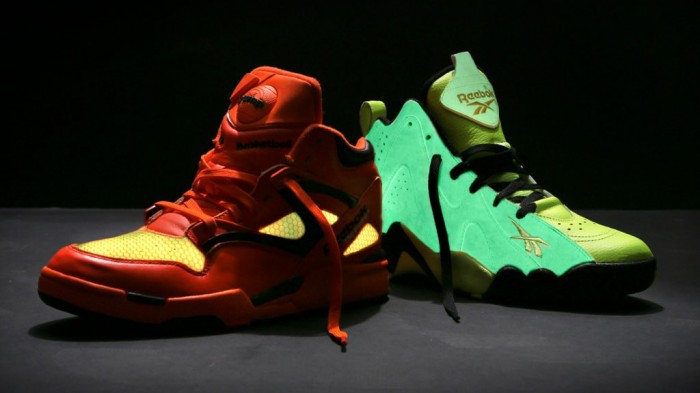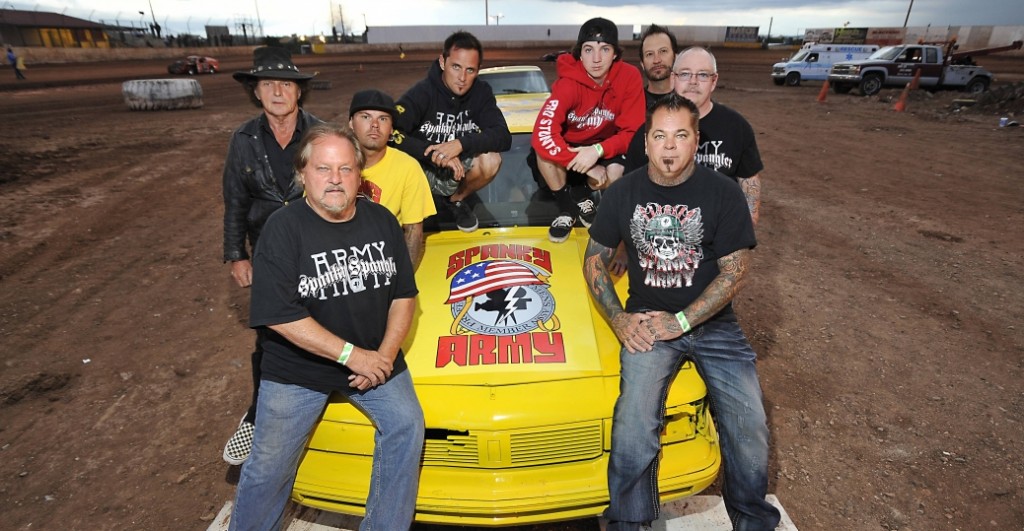 History presents "American Daredevils," a new series that allows viewers to ride shotgun with a dying breed of uniquely American heroes. The 16-episode half-hour series premieres tonight at 10PM ET/PT with back-to-back episodes.
From the dirt tracks of America's heartland to the bright lights of the country's biggest speedways, "American Daredevils" brings to life the stories of the men who proudly carry the torch lit by Evel Knievel.  These daredevils travel the country performing live death-defying acts without the luxuries of rehearsals or second chances. They launch themselves through the air in cars and motorcycles, light themselves on fire, jump off tall buildings and risk their lives in countless crash and burn stunts all for the freedom of making a living while doing what they love. These are the last of the daredevil breed and as their lives unfold, it becomes clear that "the stunt" is only part of their story.
Based in Arizona, Spanky Spangler has been a daredevil his entire working life. It's all he knows. After surviving 22,000 stunts and setting a number of world records, he has earned the title of the greatest living daredevil.  However, he's now staring down the twilight of his career as his son Bryan (Spanky Jr.) is gearing up to take over the family business.  Meanwhile, Texas daredevil Dr. Danger's quest is a simple one – to gain legitimacy as a professional daredevil and acceptance by his peers. Dismissed for his duct tape and paperclip approach to stunts, Danger has a new plan that he believes will win him the fame and fortune that has eluded him for two decades. Not to be outdone, Washington's own Mr. Dizzy is setting out to build on his world record-setting reputation by expanding his daredevil business into an empire.
Spanky, Bryan, Danger and Dizzy are just some of the daredevils featured in each episode. Shot on location in ten states, resulting in the destruction of countless cars and pieces of camera equipment, "American Daredevils" is an explosive account of what it takes to live, thrive and survive on the professional daredevil circuit.
Think you can handle Antarctica? Can you write a good story? If so Air New Zealand wants to hear from you. The airline has partnered up with Antarctica New Zealand, the New Zealand Antarctic Research Institute and National Geographic to send one lucky winner to cold weather training in Christchurch, New Zealand and then team up with National Geographic photographer Jason Edwards to fly to Antarctica for two weeks. While in Antarctica, the winner will spend time exploring with Jason and writing about the experience in an effort to raise awareness about the scientific research and environmental issues in the coldest continent. Check it out:
If you think you got what it takes to win the Antarctica: No Ordinary Place, No Ordinary Assignment challenge, hit up airnewzealand.com/voiceforantarctica to learn more.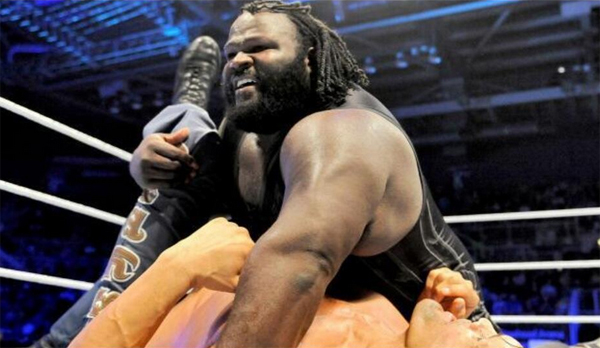 Whether you are a fan of the WWE, the Olympics, or the "World's Strongest Man" contest you definitely know the name Mark Henry. Before he joined the WWE in 1996 he competed in the Olympics twice. He was recently inducted into the International Sports Hall of Fame in 2012 with Arnold Schwarzenegger and Jack LaLanne.
Henry made his presence known at the 1992 Summer Olympics in Barcelona, where he competed in weightlifting in the super-heavyweight division. Fast forward three years and Mark won a gold, silver and bronze medal at the Pan American Games. In 2002 he won the "World's Strongest Man" competition at the Arnold Schwarzenegger Classic.
In 2011 he won the title of World Heavyweight Championship at Night of Champions for the WWE. Henry has accomplished so much in his career and he is still going strong. I sat down to chat with Mark about the WWE, the Olympics, and weightlifting.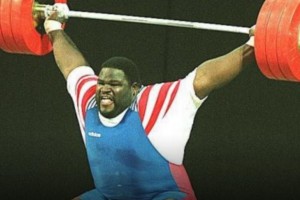 Art Eddy: It is a real pleasure to chat with you. To see all of the tremendous things that you have accomplished such as being a two time Olympian, the "World's Strongest Man," to now a WWE Superstar. When you do have time to sit back and reflect, are you amazed at the things you have accomplished?
Mark Henry: I have sacrificed and worked so hard that it is hard for me to be surprised because I expect it out of myself. I put the work in. It was not like it was happenstance.
AE: Out everything you have done does one stand out more than others?
MH: The first Olympics nobody expected me to do the numbers that I did. Nobody expected me to go to Barcelona and come in tenth place after only training for a year and a half of my life. I have some special gifts. I got introduced to the right sport and is set me up for the rest of my life.
AE: For the Olympics I know that an athlete has to be very disciplined to train year round. Was there ever a moment in your Olympic career that you thought about giving up?
MH: Oh, about three or four times. I tried to quit and I was going to go back to play football. The weights just kept on calling me back. It fulfilled me in a way that nothing else ever did until I started wrestling.
AE: Speaking of wrestling, you have a great stage presence. How long did it take you to be comfortable in front a large crowd?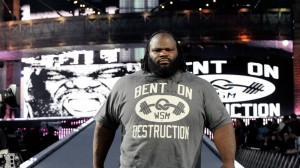 MH: The performance in front of a crowd was never a problem. I was never shy. I was always kind of wide open. Trying to be the life of the party type of guy. The thing that was hard was that I was in an anaerobic sport, which was powerlifting, weightlifting, and strong man competition. You have a lot of exertion and then you have a lot of time to rest.
In wrestling it is an aerobic sport as well as a strength sport. You have to for 20 to 25 minutes be able to sustain a level of energy. You have to train your lungs to be able to handle that kind of work load with talking at the same time, with trying to be entertaining and not just being a body out there moving. People think that wrestling is an easy road and just do a reality show and it will happen. That is not the truth.
This sport and this industry is one of the most complicated because you do a full live feature film every week. To be able to sustain the kind of energy that it takes to do that is a miracle in itself. Not to mention the physical toll it takes on your body.
AE: I am going to guess that becoming the World Heavyweight Champion is it, but for you do have one moment in your WWE career that is by far your most favorite?
MH: That is definitely the pinnacle. I am sitting in my office and I look up at the wall and I see this title inside this glass enclosure. In 136 years now there has only been 31 people that to hold that title. To be one of those 31 men says a lot. I was ECW champion and barring injury I think I would have had more titles. I am proud of the work that I put in. I value very much of what is staring me in the face right now.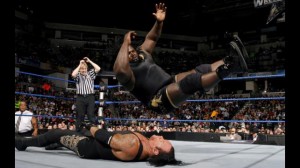 AE: Which wrestler gets you going the most in the ring?
MH: Me and The Undertaker was pretty energy packed. Right now in my career the battles that I had with Randy Orton, The Undertaker, and The Big Show I had all the longest sagas with. All three of those people are going to be in the Hall of Fame. So I am in good company.
AE: How long did it take you to perfect the World's Strongest Slam?
MH: I started doing the World's Strongest Slam in 2003. By 2005 it was pretty concrete. Before than there was no such thing as the World's Strongest Slam. To be able to add something to an industry where it is commonplace for people remembering Jake "The Snake" Roberts for doing the DDT. I felt like I added something.
During the Sexual Chocolate years I was doing the Chocolate Mousse, where I ran and jumped through the ropes to the floor. A lot of people looked at that and asked what is the name for that? There was really no name for that because it was a Mark Henry original. It was the Chocolate Mousse. People called it the Skid Mark. I was able to say that I added something.
AE: You were inducted into the International Sports Hall of Fame in 2012 with Arnold Schwarzenegger and Jack LaLanne. Tell me about that experience?
MH: It was a great experience. People started pointing out to me saying that I have been a National and World Champion in three different sports. To be the best in the world in power lifting and strong man and one of the best in Olympic weightlifting has never been done before. They were like if anyone belongs it is you. I took a lot of pride in the fact that my peers looked at me like this small town boy, Mark Henry from Silsbee, Texas being worthy of being the greatest athletes that ever lived. That is just special.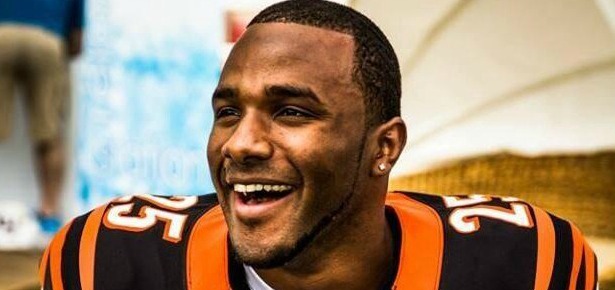 For the first time in 49 years, a running back was not selected in the first round of the NFL draft. The first running back to have his name called in the second round was Giovani Bernard. The 37th overall pick from West Palm Beach, Florida was the first running back from North Carolina to be taken in the first two rounds since Natrone Means. Six weeks into his NFL career, Bernard has already been a difference maker for the Cincinnati Bengals. He's averaging 4 yards a carry, 10 yards per catch and he's scored twice on the ground and twice through the air. His touches have been gradually increasing and he looks to be an integral part of the Bengals offense moving forward.
Bernard gained some notoriety during training camp when he was featured on HBO's Hard Knocks. Other players on the team gave him the business for driving his girlfriend's mom's minivan. But Bernard took it in stride. "If something has automatic doors and it's push to open, that's perfect with me," Bernard said to the cameras.
Bernard joined up with Pepsi to promote the Pepsi NEXT Rookie of the Week program, where fans can vote for their favorite rookie performers each week of the season on nfl.com/rookies. Bernard joined fellow rookies Le'Veon Bell and Denard Robinson for this Unbelievable Hidden Talents video where he showed off his mad snake charmer skills.
We caught up with Bernard a couple weeks ago and talked about his participation in the Pepsi NEXT Rookie of the Week program, his relationship with incumbent starter Ben Jarvis Green-Ellis, the intensity of James Harrison, what it's like to be "owned" by fantasy football players and a lot more.
CS: Coach Gruden mentioned that you're going to see a lot more playing time as the season progresses. That has to put you in an interesting situation with incumbent starter, The Law Firm. How does that relationship play out where you know that you're coming in as a high-draft pick, there's veteran presence on the team at running back, and you know that you're slowly going to eat away at his snaps?
GB: I think the big thing about me and Benny is that—well I call him 'Benny' and we call him 'Benny'—is that we're just trying to help the team win. At the end of the day, we obviously want to keep our jobs and we all want that, but we want the team to win. We want to be successful as a team.
He's really the closer. He's a leader in our running back room. He's the type of guy that, you know, there's four minutes left in the game, they're going to put him in to secure the ball and just churn out the yards. He's just a hardnosed kind of guy and everybody here knows that just how he is and that's his mentality. And he's a great guy. He's a great leader and he definitely shows that on the field.
CS: Coming from college to the NFL, what would you say is the biggest transition that you've had to get used to? I mean everyone talks about the speed, but is there anything else that really stands out to you as being a difference?
GB: I think the thing between the NFL and college is that you realize that this is a job. I think that's the biggest thing. You realize that at any second, at any moment, you could be gone. No matter what the situation is, no matter how great you are, you could be gone the next day. And you see that with Trent Richardson. You know, I think somebody said he found out through Twitter –or whatever it was—that he was being traded to Indianapolis. You just have to realize that this is a job and nobody is out there to help you out. You have to work hard each and every single day.
CS: So coming in as a rookie you were nominated for the Pepsi NEXT Rookie of the Week, can you tell me a little bit about that program and your involvement there?
GB: Yeah definitely. We're basically just letting fans know that all season they can vote for Pepsi NEXT Rookie of the Week. And people think that Pepsi NEXT has a real cooler taste with 60% less sugar, so they kind of asked me to do this web series that shows our hidden talents as rookies. Mine's actually pretty cool, fans out there can go check that out at nfl.com/rookies. It's actually really cool how people can just see our brighter side and our more enjoyable side of things off the field.
CS: So I saw that snake charmer video, and you were there with Denard and Le'Veon Bell. Have you talked with Le'Veon at all, because you guys are in the same division and you're coming out of the same draft class? Do you think he's going to help the Steelers?
GB: Definitely. Well you know, for me, that whole experience with Pepsi NEXT, the whole snake charming thing, was really cool. But I had the relationship with Denard even before that, because I played against him at a high school in South Florida. And then me and Le'Veon, we met each other through the whole Combine experience and workouts and all that kind of stuff. Knowing that he was going to play for sure, we kind of became friends in that way.
I followed him after that first Monday night game and I just told him to keep his head up. After the injury I sent him a text message as well, you know, just praying for him. I mean that's a great guy, a guy I'm really close with, a guy who's a great athlete and an even better person off the field. So I know he's going to make headlines one of these days and he's going to do a great job. A lot of people are doubting him but he's definitely a guy that you should keep your eye on as a rookie.
CS: So you see a guy like James Harrison in the weight room or on the practice field, does he just have that intimidation face all the time or that's just kind of an outside persona that people who aren't on his team wouldn't necessarily understand?
GB: I think it's a little bit of both. As we get closer to game days, you can tell he becomes that fearful James Harrison. But the day after the game he's very chill and relaxed and he's just trying to get better. He's just a guy that always has a chip on his shoulder no matter what the situation is. He's the type of guy that's going to go out there and play his heart out. You can tell that he has that mentality each and every single day whether that's an off day and he's in the weight room lifting or in his treatment, whatever it is he's a real veteran in the league and he has definitely shown that through the years.
CS: So how weird was it to enter the NFL, which has to be a unique experience in itself, and then have that whole Hard Knocks film team documenting everything from your personal life to training camp and all the practices and stuff?
GB: Well for me I wouldn't say I enjoyed it completely. There are days where, you know, obviously I was tired and doing the whole training process. It was my first training camp, and all that kind of stuff. I just had to find the brighter side of it and let the fans out there know what training camp is really like. It helped me out in a sense. It got my name out there and it's cool in that sense. But for me, I knew I was there to do one job and that was not to be an actor. It was not to be a Hard Knocks star. It was just to be a football player and have fun and just let everything else really take care of itself.
CS: Do people still give you shit about the minivan?
GB: Yeah (laughs). I'm still getting beat around about that so, it is what it is.
CS: Have you decorated that apartment yet?
GB: (Laughs) No, the apartment still looks basically like a bachelor pad and I think it's going to stay that way.
CS: (Laughs). So have you had a "welcome to the NFL" rookie-type moment yet?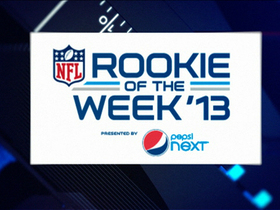 GB: I think it was probably the first time that I walked into the facility…or my second time walking into that facility, when I saw James Harrison because he had to do his first press conference for the Bengals. I was walking towards the lunch room. In my mind I totally forgot about it. During the whole Combine experience you're not really looking at trades, you're more so worried about draft picks and all that kind of stuff.
So for me it was kind of that moment where I realized that yes, I'm in the NFL, and yes, I need to step my game up because we've got guys like James Harrison that will take your head off and continue to keep playing. So for me, it's just going out there and just playing and competing and having fun.
CS: Now tell me something about Marvin Lewis that most people probably don't realize. He's been around for a really long time, is there any particular moment that you've had with him that kind of sheds light maybe on a side that most people don't get to see?
CS: Do you ever get annoyed when fans come up to you and talk about you as if they own you because of fantasy football?
GB: (Laughs) Yeah it actually happened last night. This guy was like "Dude I had my doubts about you but I started you this past week".
CS: (Laughs)
GB: Well I'm glad you had doubts about me and now you're just like (laughs) bowing down to me. But you know, fantasy football is just a whole other experience. I mean, I'm not going to say I'm not a fan of it, because it's cool how they kind of do all that stuff. But I've never played it before. I've got my friends on it, my friends … it's crazy, I'll just say that (laughs).
CS: Who is a sneaky player to watch on the Bengals, who may be prime for a breakout?
GB: Prime for a breakout …
CS: Outside of yourself obviously, Gio.
GB: (Laughs) Well honestly I think there are guys across the board who are just breakout players that are continuing to make plays, but one of the guys that I really admire –good game—is Dante Ridgeway, the middle linebacker. He's just a hardnosed kind of guy and he's a guy where I definitely admire his energy and his passion for the game. He's the guy that really just works hard for what he has and he's done a lot of good things. I mean he's just doing a great job of being a leader defensively and offensively as well.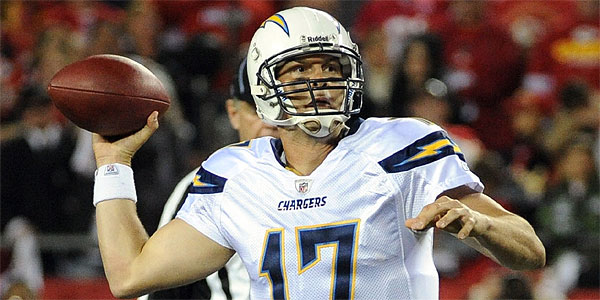 Seattle -5.5 At Arizona
The Cards have a good thing going on D and should be able to shut down Seattle's passing attack.
Pick: Seahawks -5.5
New England -3.5 At NY Jets
The Pats keep rolling and maintain their hold on the division.
Pick: Pats -3.5
San Diego -7.5 At Jacksonville
The streak of the Jags covering the spread ends after one week.
Pick: Chargers -7.5
At Kansas City -6 Houston
Houston has problems. The Chiefs are flying high. With a new QB under center going up against a fantastic defense in a hostile, record-breakingly loud environment, odds are the Chiefs winless streak will continue.
Pick: Chiefs -6
At Detroit -2.5 Cincinnati
The Lions seem like a different team when they're playing in the comfort of their own dome. The Bengals seem a bit weaker on the road. Close game edge goes to the Lions.
Pick: Lions -2.5
At Miami -7.5 Buffalo
The Dolphins have lost two straight but now they get a chance to get back to their early winning ways. They can outscore a Thad-led Bills team.
Pick: Dolphins -7.5
At Washington PK Chicago
The Bears are the better squad. More efficient, more consistent and more than capable of beating a Skins team that can't seem to put it all together week in and week out.
Pick: Bears
At Philadelphia -3 Dallas
Nick Foles looked pretty good leading that offense. Vick's injury couldn't have come at a worse time. If he doesn't get back on the field soon, he may not have a starting job to reclaim. I think Foles will take full advantage of a favorable matchup against a not-so-stout pass D.
Pick: Eagles -3
At Carolina -6 St. Louis
The Rams got a huge win over the Texans to move to 3-3. Their offense leaves a lot to be desired, but this defense can keep them in it, even on the road.
Pick: Rams +6
At Atlanta -7 Tampa Bay
The Falcons get win number to as the Bucs continue to search for answers.
Pick: Falcons -7
San Francisco -4 At Tennessee
Locker's return won't stop the hurt. Niners win on the road.
Pick: Niners -4
At Green Bay -10 Cleveland
It woulda been nice to see what the Browns season could have been with Hoyer under center, but Weeden ball is back and the optimism has dissipated. Green Bay may have some banged up weapons on offense, but with a new found balance they should be able to cover at home.
Pick: Packers -10
At Pittsburgh -2 Baltimore
The Steelers are back. With a viable option at running back and a defense that's suddenly capable of creating turnovers, the Steelers will win their second game against a familiar foe.
Pick: Steelers -2
Denver -6.5 At Indianapolis
Jim Irsay's attempts to irk Peyton backfire as Manning unleashes his full fury in front of familiar faces.
Pick: Broncos -6.5
At NY Giants -3.5 Minnesota
What a terrible game to feature in primetime. Must've looked good on paper in the offseason. Josh Freeman gets the chance to take over starting duties this week. But the Giants have been off long enough to get their shit together and finally pull off their first win.
Pick: Giants -3.5
Last Week: 7-9
Season: 43-48-2
Last Season: 136-121-5