Uncategorized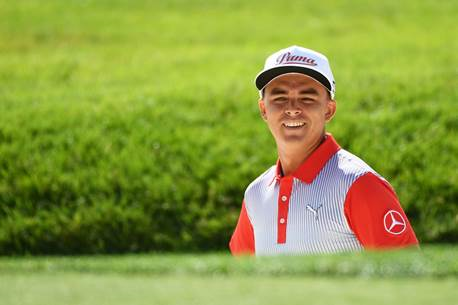 Rickie Fowler just upgraded his ambassador game. He is now the official spokesperson for Mercedes-Benz. News recently came in from Mercedes-Benz that Rickie Fowler is now a global brand ambassador and will wear the star for the first time during the U.S. Open Championship this week. From the sporty CLA to the iconic G-Class and the awe-inspiring Mercedes-AMG GT S, Rickie has already driven a wide variety of Mercedes-Benz and Mercedes-AMG vehicles. This week during the U.S. Open Rickie will be driving a Mercedes-AMG G 65.
"I am pleased to expand my relationship with the brand on a global scale," said Rickie Fowler. "Mercedes-Benz products continue to set the benchmark in the automotive industry, and this clearly parallels my ambition to lead on the golf course. I will proudly wear the iconic Mercedes-Benz star on my clothing and I'm excited to continue to have the latest models in my driveway."
The 27-year-old golf professional is ranked number five in the world, won The Players Championship in 2015 and finished all four majors in 2014 in the top five. Rickie joins two-time major winner Martin Kaymer and German golf legend Bernhard Langer as global brand ambassadors.
Mercedes-Benz has been active in the sport of professional golf since the 1980's. Between 2008 and 2013, Mercedes-Benz was the 'International Partner' of the most prestigious golf tournament in the world, the Masters in Augusta, and since 2014 Mercedes-Benz is one of the three 'Global Sponsors' of the Masters. As a result of its partnership with the PGA of America, the brand with the three-pointed star has been the 'Official Vehicle' and 'Official Patron' of the PGA Championship, the Senior PGA Championship and the Ryder Cup when it is held in the United States since 2009.
In 2011, through a partnership with The Open Championship, Mercedes-Benz further expanded its golf activities to become an 'Official Car' and 'Official Patron' of the oldest but most innovative golf tournament in the world. Furthermore, Mercedes-Benz supports a wide variety of amateur and professional tournaments at the national level.