Lifestyle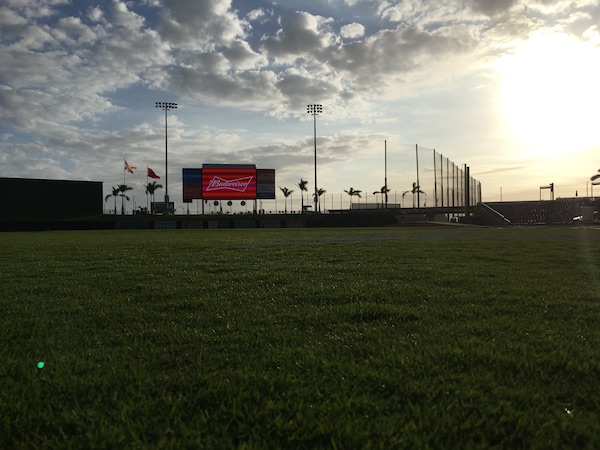 It is Friday. You are just getting out of work. You are heading out the door as fast as you can while you are thinking about your weekend plans.
Whether you are meeting up with your friends at a bar or hanging at your place or going to the ballpark you can almost taste the hot dogs and ice cold beer.
During that time chilling with your friends have you ever thought about how your beer is made?
I am guessing that you all know the ingredients in your beer, but do ever stop to wonder about the process of how your beer is made while you enjoy said beer with your friends as you watch your favorite baseball team?
Most people would not. For Budweiser, they are not asking you to know about all the steps it takes to make the beer that you are drinking. They want you to focus on the good times you are having with your friends.
To be honest I have never given it much thought either. I would go to the bar and buy a round for my friends. While I was buying that round I wasn't thinking of the brewmaster or scientists or all the other employees that go into making sure that the Budweiser that I am drinking was perfect.
Like I said before Budweiser is not asking you too.
Yet here is my challenge to you. If you are ever in an area where Budweiser offers a tour I would highly recommend that you take that tour. Not only will you get to sample the freshest Budweiser that you will ever taste, but you will get an appreciation for all of the hard work that everyone at Budweiser goes through for you so you can enjoy watching the game with your friends.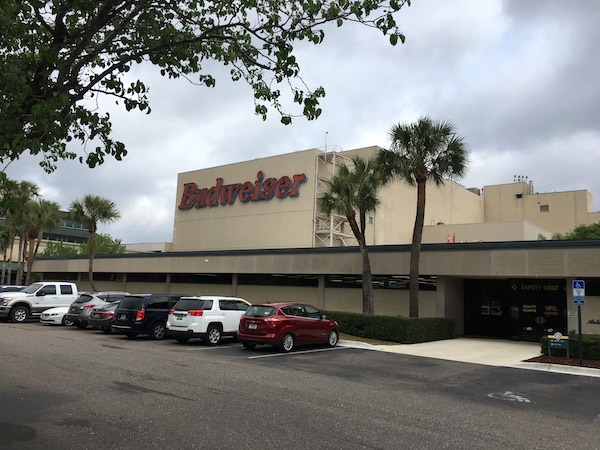 Jacksonville Budweiser Tour:
I had the great opportunity to check out the Jacksonville, Florida Brewery as well as get the inside scoop on the Houston Astros with a Major League Baseball Spring Training one of a kind experience. Budweiser invited me to go on a trip where I got to know more about Budweiser and what goes on at the Houston Astros Spring Training facility in Florida.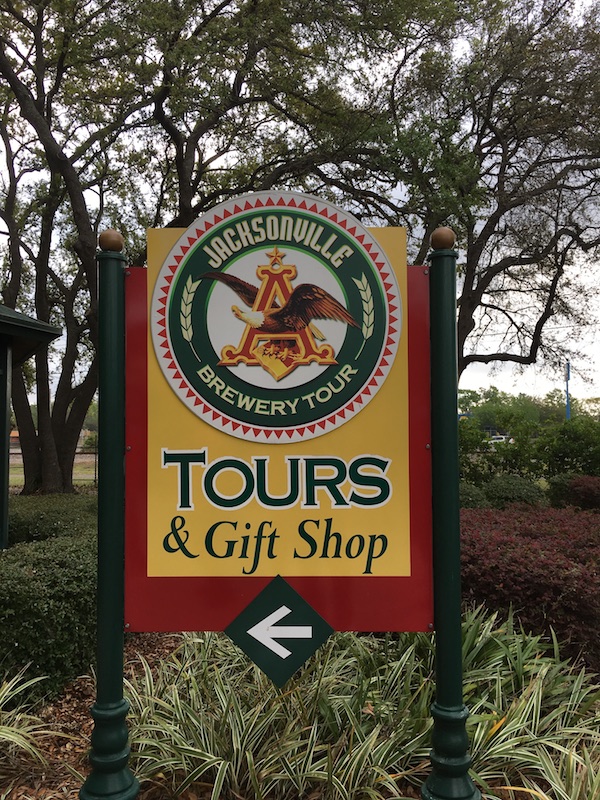 The first day started off at the Budweiser Brewery in Jacksonville. There we were on a guided tour from the Head Brewmaster and staff about how Budweiser is made from start to finish. I even got to help with the brewing process by adding in some beechwood into a vat. So someone out there will be enjoying a Budweiser that I had helped to make. Granted it was a very small part in the process, but it was cool to know that I helped in a some way!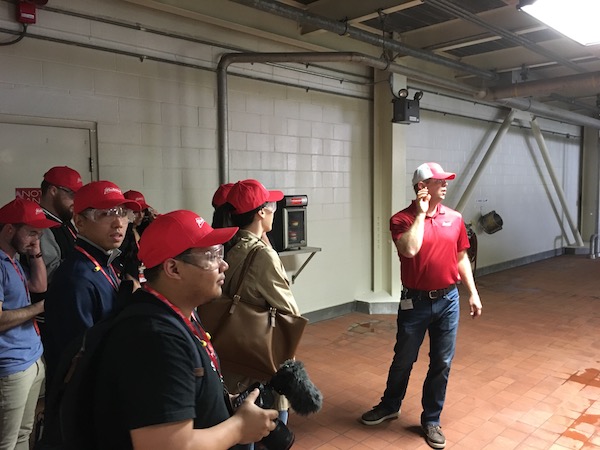 During the tour we learned that since day one, Budweiser has used the same recipe to brew its beer. Budweiser sources five key ingredients to brew its beer: water, barley malt, rice, yeast, hops. The yeast used in Budweiser today is directly descended from the original yeast used by Adolphus Busch in 1876. The exact formula is a closely guarded secret. Budweiser is not messing around. They keep that formula under strict lock and key!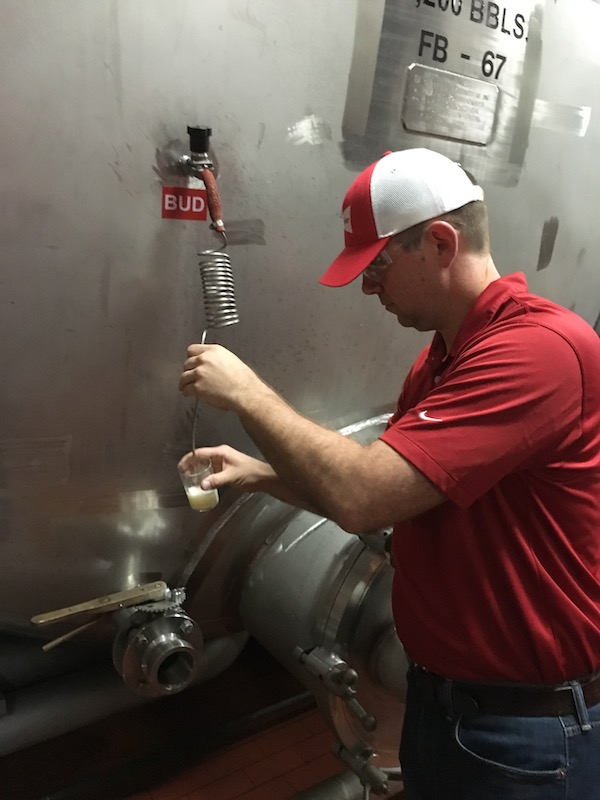 As I mentioned about the beechwood that I helped to add in the brewing process Budweiser has been perfected by brewmasters using the technique of beechwood aging, which is responsible for Budweiser's smooth, signature taste. During aging, the beer is kraeusened with a special blend of fresh wort and yeast. Natural carbonation is produced while the beer rests on Beechwood chips for several weeks to perfect the flavor. As the tour progressed I kept on gaining more respect about Budweiser's brewing process. It takes about 30 days to brew, twice as long as it takes to make other ales. For Budweiser, they believe quality takes time.
Brewmasters at every Budweiser brewery gather every day at 3pm to taste samples of beers from various stages of the brewing process to ensure quality and consistency. If the beer doesn't meet their incredibly high standards, it is discarded. I got to sample the freshest Budweiser ever. It had a cool, clean, and refreshing taste. I can honestly say that it was best Budweiser that I have ever tasted.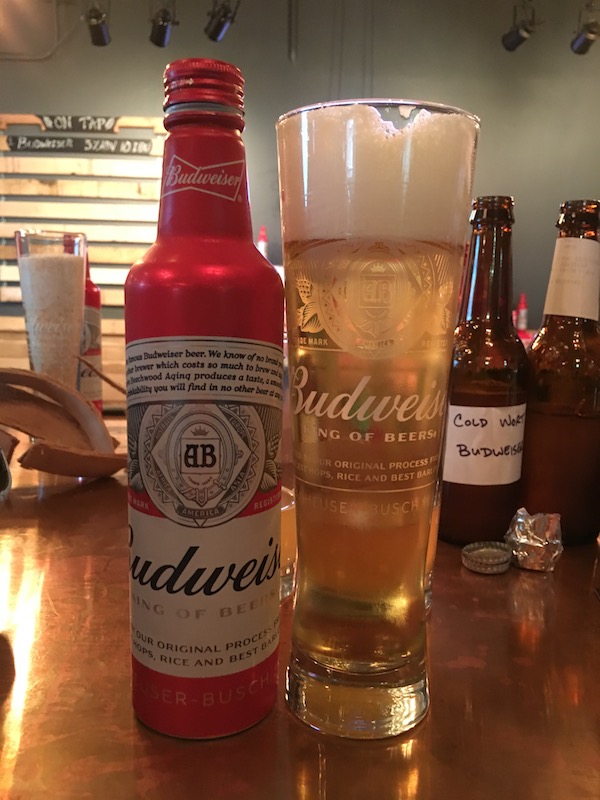 After the tour we headed over to another room for lunch where we tasted the different stages of Budweiser. It gave you a real sense of what goes on for each step as the Brewmaster and the staff make sure that you tasting the absolute best. The Brewmaster even talked about which food to pair with Budweiser and how to pour a beer into a glass the right way.
I want to share some knowledge on how to pour beer into a glass so you can be the hit of the party. If you are pouring a beer from a can or bottle into a glass do not tip your glass on a slant like you see bartenders do. Instead keep the glass level on the table and pour the beer right in the middle of the glass. That way all the excess carbonation will be removed and you won't feel so full. Feel free to pass this info onto your friends.
The people at the Jacksonville Budweiser Brewery were fantastic. They answered all of our questions. They took the time to show us all aspects of the beer making process. I know that the next time I pour a Budweiser into my glass I will remember all the steps the good folks at Budweiser go through to make a great tasting beer!
West Palm Beach MLB x Budweiser Experience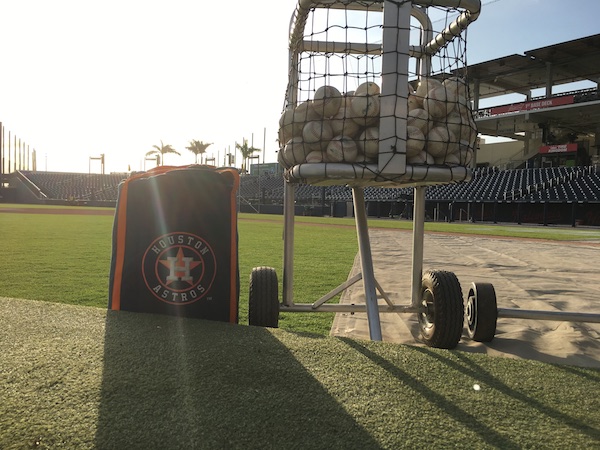 Baseball and Budweiser go hand in hand. So when I got the invite from Budweiser to see if I wanted to be part of a Major League Baseball Spring Training Experience I knew it was going to be….wait for it….a home run. (Sorry I couldn't resist.)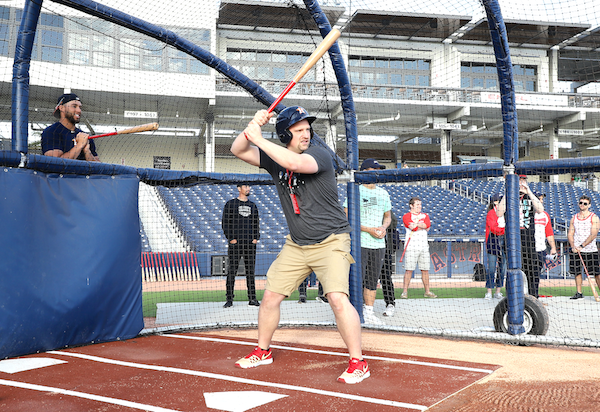 As we traveled from Jacksonville to West Palm Beach in a van my fellow writers and I were treated by the Budweiser team with some Buds, snacks and baseball themed movies. As one fellow writer, Brandon Stroud dubbed us the Vanlot because we watched The Sandlot, The Sandlot 2 and Sandlot 3, which I never new the sequels existed, we shared a bunch of laughs as we watched all three while headed to our next destination. This is the sort of comradery that  a baseball team has as they travel together for their next game. One of the many highlights of the trip was getting to make new friends and share some Buds together!
The following day we headed on over to FITTEAM Ballpark where the Houston Astros and Washington Nationals share the facility. This is where the trip went from awesome to ridiculous. And by ridiculous I mean an unforgettable experience.
Budweiser not only hooked us up with a tour and tasting at their Jacksonville Brewery, but they made this baseball fan's dreams come true. I am still in shock by what took place earlier this week.
We were able to take part in batting practice with Houston Astros World Series MVP, George Springer and former Red Sox great and World Series Champ, Kevin Millar. As a Red Sox fan I was psyched to get the chance to interview Millar. I had interviewed him a few years ago and just like that time before Kevin was very gracious with his time. This was my first time interviewing George and for a World Series MVP he was very humble. Both Millar and Springer have a passion for the game that can be seen as they talked to us about baseball and Spring Training. They were generous with their time and even signed the new Beechwood Bats from Budweiser and Axe Bat. In the video below you can see my take a few swings from the new style bat. They are really comfortable to hold and swing. I even impressed George and Kevin with a few of my hits. (BUCKET LIST MATERIAL!!!!)
Budweiser partnered with Axe Bat and George Springer to create custom Axe beechwood bats inspired by Budweiser's quality beechwood. Springer is an official partner of Axe Bat and uses the company's engineered handles exclusively. Budweiser partnered with George Springer and Kevin Millar as part of its Legends program.
After chilling with Springer and Millar we got a guided tour of the FITTEAM Stadium and all the ins and outs. It was built about two years ago and has all the amenities that a baseball team is looking for.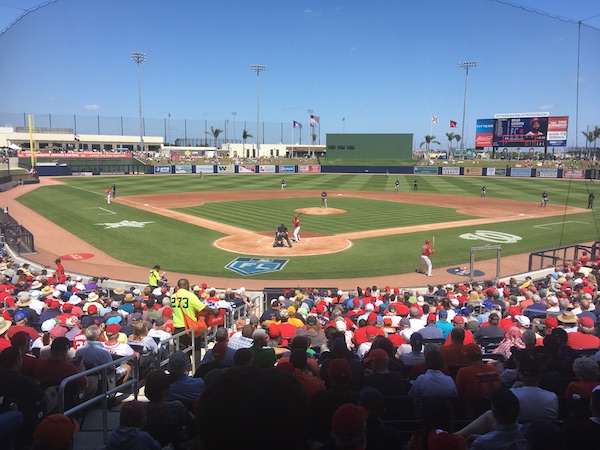 After the tour we went back down to the field and watched both teams take in some batting practice. I even got to see former Red Sox and Chicago Cubs World Series Champ, David Ross on the field. Then we were treated to the Budweiser suite and have some tasty Budweisers and ballpark food as the Nationals and Astros played in a preseason game. It was the perfect ending to an amazing trip.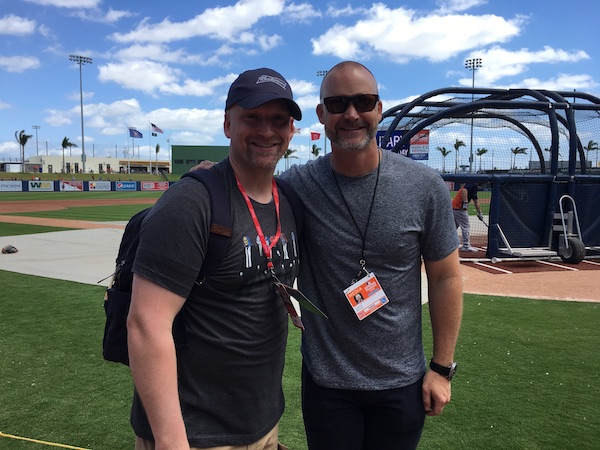 Please note: Budweiser invited me on this media trip, but my thoughts and words are my own.