Lifestyle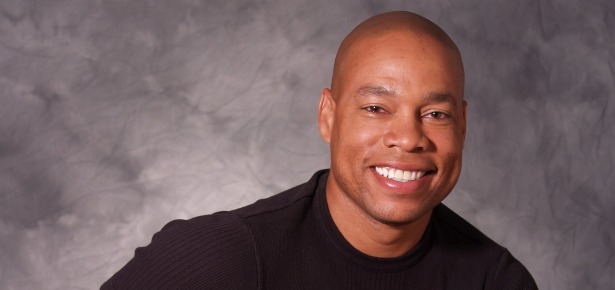 Harvey Walden doesn't want to hear your excuses, bro. The former drill instructor, who has appeared on shows like Fat Club and Celebrity Fit Club, is an all-around fitness badass. He believes that proper fitness isn't a chore. For Walden, living a healthy lifestyle isn't something that you should convince yourself to do. It's the obvious play. Why the hell wouldn't you want to be healthy? It's an easy choice, and one that you need to make every day.
That's not to say that you don't have to work at it. But for Walden, fitness isn't work. It's an investment in your longevity. You only have one body in this life. Why not maintain it, right?
I spoke with Walden this week to get his thoughts on fitness, nutrition, dumbbell exercises, P90X and beer belly trouble. His takes were simple and refreshing. The guy knows how to motivate, and it's hard to argue with his logic and his no-nonsense, quit-your-bitching-you-soft-excuse-for-a-man approach to fitness. Here's the full interview:
CS: Let me ask you first about your motivational style. I know you were in the Marines for like 20 years and you bring a drill sergeant mentality to your approach to fitness, so how exactly do you go about motivating people and what do you think is the best way to motivate people fitness wise?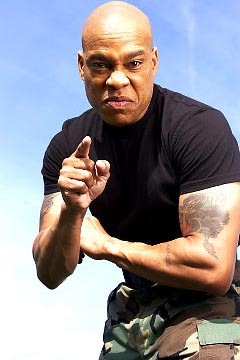 HW: Well that's what works for me, because that's what I know best. I was brought up in the martial arts as a young kid, so I always had an authoritarian type of mentality. Just kind of making people do what they don't really want to do, but helping them come out of their comfort zone. Once they see what they're really capable of, they really enjoy it. They like it. A lot of people get stuck in that rut and don't want to come out of their comfort zone. But once I bring them out of that, it's a good thing and they enjoy it, you know. And that's my gratification, too. Like you said, I was in the Marine Corps. I was in the Marine Corps for over 23 years and there's nothing better than taking somebody who can't even walk and chew gum at the same time and then showing them that they can really rock and roll and kick butt and take initials.
CS: So it's after the New Year and everybody's got their New Year's resolutions to either trim down or just live a healthier lifestyle. What do you think are some essential fitness elements that are missing from most people's routines?
HW: Consistency. Everybody wants to deal with these fad diets. They see these hot new diets out there and that trash don't work. You have to go right back to the basics, man. You know, eating healthy meals, watching your portions, actually busting your butt and doing the work in a gym or power-walking or running. Get yourself a partner, too. You know you can never go wrong if you get a workout partner; somebody who wants to lose that beer belly right along with you. You're going to keep each other honest. You should also keep a journal. Write down everything you've done. Write down how much you're eating, write down what you're eating, put down your moods, if you're having a bad hair day put that down in there, but still get your butt in there and work out and when you get done working out you'll see that your mood has changed. You'll appreciate the fact that you gave it that extra 110 percent and stop making excuses and just get it done.  If you're caught up with the fad diets, it won't last. But if you do it the right way, it'll last forever. You'll put your body in a state that always has what we call "muscle memory." If you fall off that track, it'll be easy for you to get right back in the fight and get all the checks and balances in check.
CS: Now if someone doesn't have a gym membership but they still want to do some sort of daily exercises to kind of start small and get into it – get into that consistency – what are some back-to-basics types of fitness exercises that you recommend people do?