Art Eddy III
This user hasn't shared any biographical information
Jabber/GTalk: Art Eddy III
Posts by Art Eddy III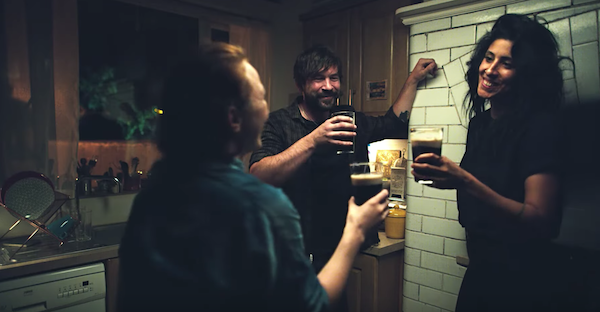 We know that St. Patrick's Day feels different this year. But we've been around for 260 years and learned over time that we're pretty tough when we stick together. However you choose to celebrate St. Patrick's Day this year, stay safe and be good to one another. Guinness today is committing $500,000 through our Guinness Gives Back Fund to help communities where we live, work and celebrate.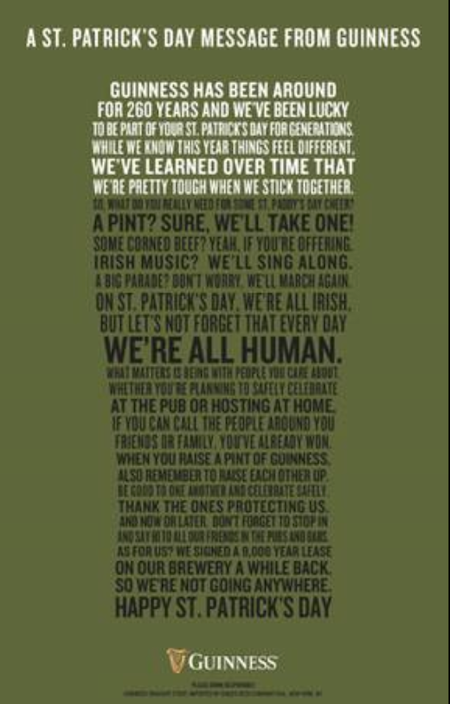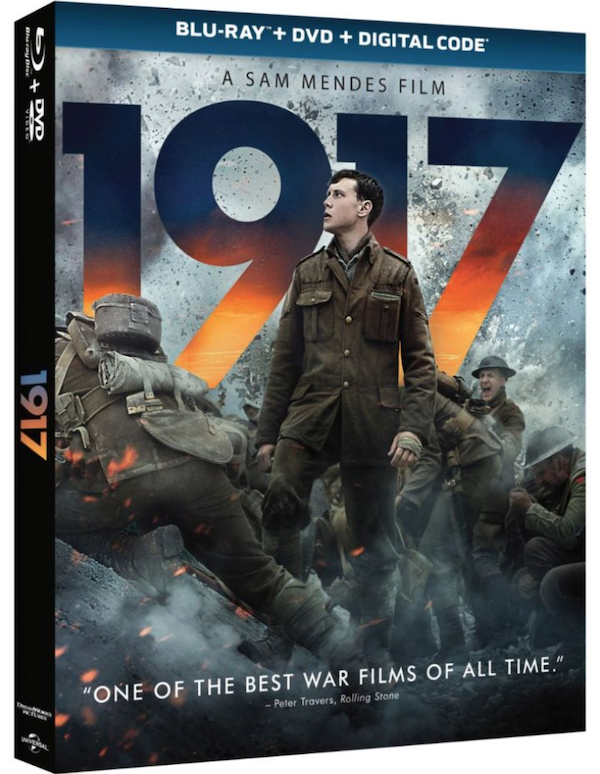 1917, the critically acclaimed, multi-award winning action spectacle including Academy Award® winner for Best Cinematography arrives on Digital March 10, 2020 and on 4K Ultra HD, Blu-rayTM and DVD March 24, 2020 from Universal Pictures Home Entertainment.  Hailed as "One of the most extraordinary cinematic achievements of the year" (JoBlo), the universally acclaimed film combines groundbreaking film making, memorable performances, and an unforgettable insight into the human experience against the shattering background of war. Additionally an Oscar® winner for Best Visual Effects and Best Sound Mixing, 1917 is "a new war movie classic" (NY Post).
In 1917 at the height of the First World War, two young British soldiers, Schofield (MacKay) and Blake (Chapman) are given a seemingly impossible mission. In a race against time, they must cross enemy territory and deliver a message that will stop a deadly attack on hundreds of soldiers—Blake's own brother among them. 1917 comes to Digital, 4K Ultra HD, Blu-rayTM and DVD with bonus content showcasing the incredible craft and artistry behind the immersive feature, including a detailed look into the production design, how the film engineered a one shot, 360-degree format and interviews with the cast and crew.
In 1917, Academy Award®-winning director Sam Mendes (American Beauty, Spectre, Skyfall) brings his Golden Globe® and BAFTA award-winning directorial performance to a script co-written alongside Krysty Wilson-Cairns ("Penny Dreadful"). The film stars breakout actors George Mackay (Captain Fantastic, Pride, Sunshine on Leith) and Dean-Charles Chapman (HBO's "Game of Thrones"). Accompanying Mackay and Chapman are standout performances by Mark Strong (Tinker Tailor, Kingsman, The Imitation Game), Andrew Scott ("Fleabag", Sherlock, Spectre), Richard Madden (Netflix's "The Bodyguard", Rocketman, HBO's "Game of Thrones"), Colin Firth (The King's Speech, Kingsman, Bridget Jones) and Benedict Cumberbatch (Sherlock, Dr. Strange, The Imitation Game). The film was produced by Mendes, Pippa Harris ("Penny Dreadful", "Call the Midwife"), Jayne-Ann Tenggren (Spectre, Extremely Loud & Incredibly Close), Callum McDougall (Spectre, Skyfall, Casino Royale) and Brian Oliver (Rocketman, Black Swan).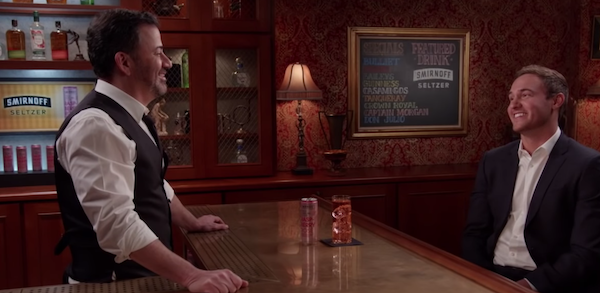 Ahead of one of the most anticipated Bachelor finales on ABC, The Bachelor himself, Peter Weber, sat down with Jimmy Kimmel to answer four ridiculous questions with a Smirnoff Seltzer, the "Official Hard Seltzer of The Bachelor"  in hand!
Three of the four ridiculous questions aired last night on Jimmy Kimmel Live!, but you can view an additional ridiculous question in the link below. Following into the segment last night, we have the never before seen video moment where Pilot Pete answers a question in the most pilot-esque fashion.
Quote from Peter: "I actually have a hat that says airplane mode. It's just a picture of an airplane…mode."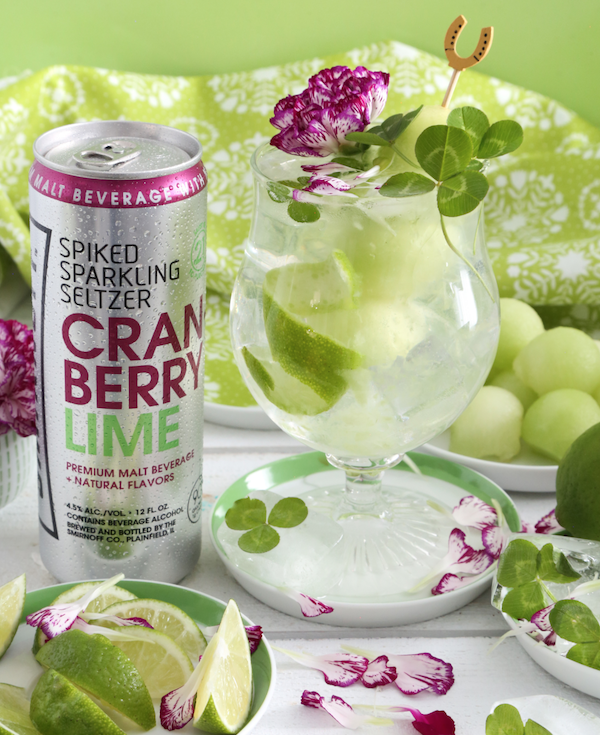 At Smirnoff, they are all about providing you options, and this year, they are sharing three new recipes – Our St. Paddy's Spritzer, Fizzy Leprechaun and our Lucky Melon Cooler – all of which highlight the different flavor profiles of each of their products – Smirnoff Cucumber-Lime Zero Sugar Infusions, Smirnoff Ice Green Apple and Smirnoff Seltzer Cranberry Lime. Even better, their spritzer and melon cooler recipes contain zero added sugar.
St. Paddy's Spritzer
(1 serving)
2 oz. Smirnoff Cucumber-Lime Zero Sugar Infusions
1 oz. cucumber puree
1 oz. brewed green tea
1 oz. bottled sparkling water
1 Lime wheel
1 cucumber wheel
Directions: In a cocktail stirring pitcher, combine the Smirnoff Cucumber-Lime Zero Sugar Infusion, cucumber puree, brewed green tea and sparkling water. Pour over ice. Garnish with fresh lime and cucumber.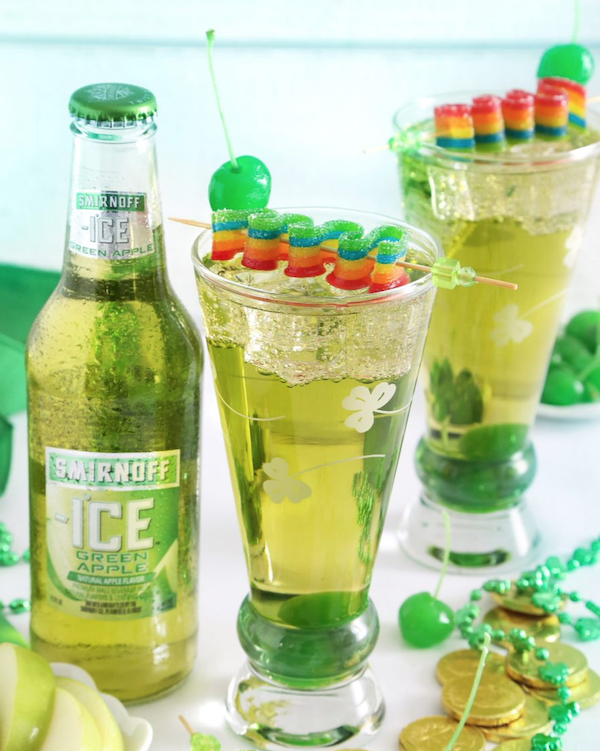 Fizzy Leprechaun
(1 serving)
6 oz. Smirnoff Ice Green Apple
2 oz. sparkling lemonade
1 maraschino cherry
1 sour candy rainbow belt
Directions: Combine Smirnoff Ice Green Apple and sparkling lemonade in a cocktail stirring pitcher; mix well. Pour over ice in a cocktail glass. Thread the maraschino cherry and rainbow candy onto a cocktail stirrer and garnish drink.
Lucky Melon Cooler
(1 serving)
4-6 honeydew melon balls, chilled
4 oz. Smirnoff Seltzer Cranberry Lime
1 oz. honeydew puree
2 oz. lime juice
Lime slices for garnish
Fresh clover sprigs (or clover frozen in ice cubes)
Directions: Fill a tall cocktail glass with honeydew melon balls. Mix seltzer and lime juice in a cocktail stirring pitcher.  Pour over chilled melon and garnish with lime slices and fresh clover sprigs.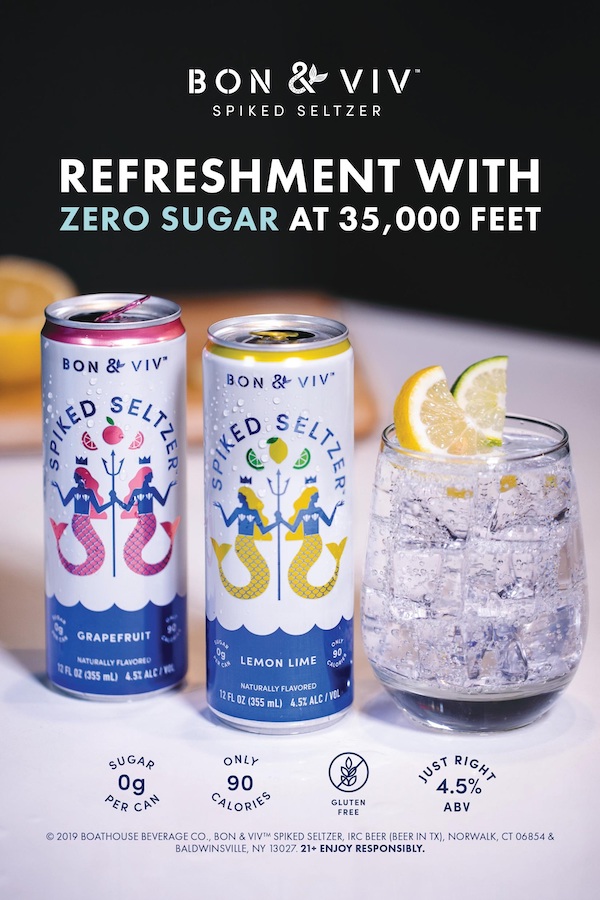 online payday loan online in usa
Say bon voyage with BON & VIV Spiked Seltzer just in time for your spring and summer vacations! BON & VIV is taking flight with Delta Air Lines to bring a bubbly new beverage to the skies.
Now customers on board domestic Delta flights can make their trip a little bubblier by sipping on cans of the premium zero-sugar, 90-calorie spiked seltzer, available in two natural fruit flavors – grapefruit and lemon-line.
Customers on Delta One, Delta Premium Select, First Class and Delta Comfort+ can enjoy complimentary 12 oz. cans of the beverage, and Main Cabin customers can purchase theirs for $8.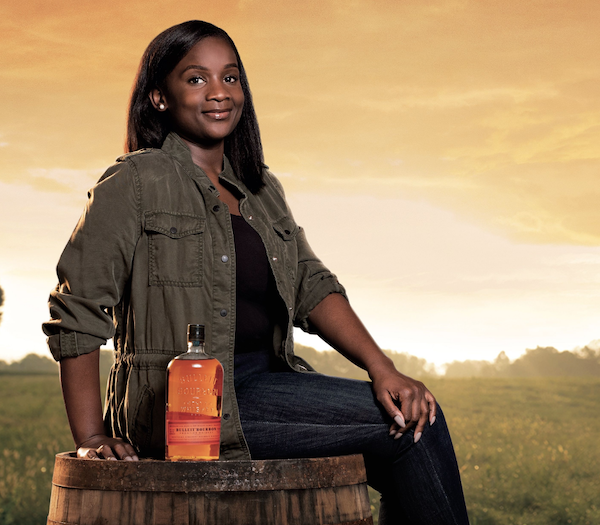 To coincide with the launch of the program, Diageo will introduce two new limited-edition whisk(e)y innovations: Bulleit Bourbon Blenders' Select No. 001 from Blender Eboni Major and Jane Walker by Johnnie Walker from Master Blender Emma Walker. Both innovations highlight the skill and creativity of the fierce female blenders behind the brands and the range of flavor discovery to be had in bourbon and Scotch whisky.
Created by Bulleit Blender Eboni Major, Bulleit Bourbon Blenders' Select No. 001 is the latest innovation out of Bulleit Distilling Co. and features the thoughtful mingling of three out of the 10 whiskey types used to make the original Bulleit Bourbon.  The exceptional blend includes distinct notes of vanilla bean, honey, dried fruit and toasted oak, as well as a smooth finish with a lingering of sweet cream and fruit wine decadence.
The new Jane Walker by Johnnie Walker limited edition blend hero's whisky from Cardhu – a nearly 200-year-old distillery in the heart of Speyside that flourished under the leadership of Elizabeth Cumming. This pioneering woman ultimately sold Cardhu to the Walker family in 1893 but played a significant role in the brand's history. Now, with access to more than ten million casks of maturing whisky from distilleries across Scotland, Emma Walker carries forward this tradition.
Bulleit Bourbon Blender's Select No. 001 will begin appearing on shelves early March, with both new whiskies available nationwide Spring 2020 via ReserveBar.com and Drizly.com.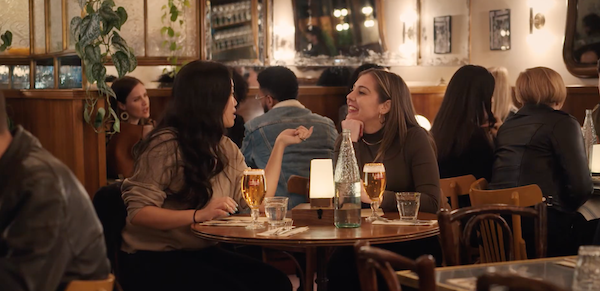 We know you've had a friend cancel plans on you recently, or maybe you were the one who sent the "rain check" text after realizing you would rather stay in – because trust us, we have been there too. This Leap Year, we are granted the gift of time with an extra 24 hours and Stella Artois wants to help consumers make the most of it. Stella believes that time is the most valuable currency we have and is encouraging people to "UnCancel" plans and catch up with friends and family over a Stella – paid for by the brand!
Stella Artois released a short film this morning that brings attention to the value of time and unveils the latest way Stella is helping people savor life together.
The film announces that for a limited time, consumers across the nation can be rewarded for spending time together by tapping into The Stella Leap Day Fund – a $366,000 bank of beer reserved exclusively for those who spend time together over as Stella this Leap Day.
·         $366K to align with the 366 days we have in a Leap Year
Consumers can claim a portion of the fund to cover their Stella (up to a 24-pack) by sharing the film using #UnCancelPromo and tagging someone 21+ they want to spend Leap Day with. Fans must be following @StellaArtois and purchase during the Leap Day period, Feb. 26- Feb. 29. They will then have until March 14th to submit their redemption.
For terms and conditions visit www.stellaartois.com/LeapDayFund.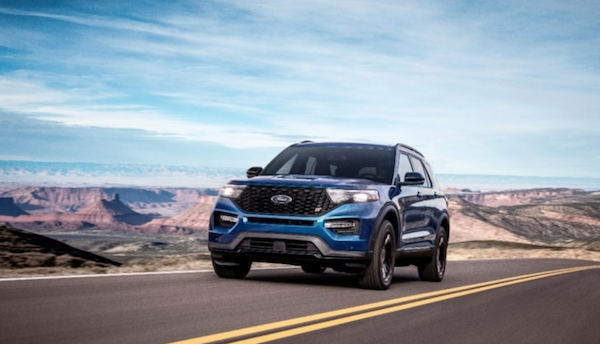 New vehicle owners may wonder if they have the right insurance coverage for their new ride. Two of the country's automotive and insurance industry leaders are offering a solution that's as simple as filling out a form in their FordPass or Lincoln Way app.
Ford Insure and Lincoln Motor Company Insure, powered by Nationwide, offer a simple and convenient way to secure usage-based insurance coverage through Ford Motor Credit Company's licensed insurance agency.
By logging on to their FordPass or Lincoln Way app, clicking on the insurance tile and filling in some information, customers in 39 states with qualifying 2020 Ford or Lincoln vehicles can purchase a policy in minutes and become eligible to save up to 40 percent.1 The form is prepopulated with key vehicle information to make the process easy and fast.
"This is the latest way we're improving the customer experience," said Elena Ford, chief customer experience officer at Ford Motor Company. "Insure makes getting insurance easier for connected-vehicle customers to cover one of their biggest investments – their vehicle – while saving money."
Ford Insure and Lincoln Motor Company Insure policyholders consent to be enrolled in Nationwide's SmartRide® usage-based insurance program and will share their vehicle connectivity information with Nationwide for the initial six-month policy.
Once customers purchase a policy, the connected vehicle will track and share distance driven, hard braking and accelerating, idle time and night driving to establish a policy rate for renewal. The data are shared with Nationwide through the vehicle's embedded modem, eliminating the need for a special app or vehicle plug-in device. Customers are eligible for up to a 40 percent discount, which will be applied when the policy is renewed.
Customers will have access to Nationwide's standard Accident Forgiveness option, as well as crash repairs using genuine Ford parts. "Customers want to be able to purchase auto insurance as quickly and easily as possible," said Brad Lemons, Nationwide's senior vice president of Personal Lines Product and Underwriting. "Ford and Nationwide are bringing together the best of our businesses to help make this happen in a way that is sure to delight our customers."
Ford Insure is the latest step in Ford Motor Company's comprehensive, long-term customer experience initiative. Ford aims to make each part of the ownership experience easier and worry-free, building customer ranks and revenues over time. Ford already has doubled its investment in customer experiences to increase trust and loyalty through programs that show appreciation to its long-term customer base.
Ford Insure and Lincoln Motor Company Insure are available in Alabama, Arizona, Arkansas, California, Colorado, Connecticut, Delaware, Georgia, Idaho, Illinois, Indiana, Iowa, Kansas, Kentucky, Maine, Maryland, Michigan, Minnesota, Mississippi, Missouri, Nebraska, Nevada, New Hampshire, New Jersey, New Mexico, North Carolina, Ohio, Oregon, Pennsylvania, Rhode Island, South Carolina, Tennessee, Texas, Utah, Vermont, Virginia, Washington, West Virginia, Wisconsin and Washington, D.C. Launches in other states are planned over time.
The insurance offer starts with these models: 2020 Ford Explorer, Fusion, Mustang, Transit Connect, Escape, Edge, EcoSport, Expedition, F-Series Super Duty, Transit, Ranger and the upcoming all-new 2021 F-150; and 2020 Lincoln Aviator, MKZ, Corsair, Nautilus and Navigator.
"Nationwide and Ford are two of the most well-known companies in America, and our customers are looking to us to provide the best insurance purchasing experience possible," said Kirt Walker, Nationwide chief executive officer. "We're confident this new partnership will lead to future innovative products and services between our two organizations."


After becoming an official partner of Major League Soccer (MLS) during the 2019 season, Captain Morgan is taking the pitch in 2020 with a lineup bolstered by new club partners Inter Miami CF, Los Angeles FC, Minnesota United and Nashville Soccer Club. These four new and exciting clubs join existing partners D.C. United, New York City FC, Philadelphia Union and Seattle Sounders FC. With these eight partners representing six playoff clubs from last season – including the 2019 MLS Cup champion – and two clubs making their MLS debut in 2020, there's clearly more fun to be had with Captain Morgan this season.
Captain Morgan will have a presence at Inter Miami CF Stadium, Banc of California Stadium, Allianz Field and Nissan Stadium all season. Additionally, matches presented by Captain Morgan with fun events for attendees over 21 will take place with Minnesota United on April 4th, Los Angeles FC on September 20th and Nashville SC on September 26th and Inter Miami CF at a date to be announced. Limited edition Captain Morgan Original Spiced Rum bottles featuring each of the new club partners' colors and crests will be available for purchase later this season – joining the limited-edition bottles of the four existing club partners.
"As we get ready to kick off our first full season with Major League Soccer, we can't believe how fortunate we are to have a group of partner clubs like this," said Christina Choi, DIAGEO Senior Vice President, Rum, Gin & Tequila. "Getting to know all of these passionate supporters across the country in 2019 was incredible, but we know we've only just started to scratch the surface in terms of what we can do together. We're going to reach a whole new level of fun and fan engagement during the 2020 season."
In its first year as the official spiced rum of MLS, Captain Morgan made it clear that it was here for the fans and had one goal in mind: more fun for fans. In addition to on-the-ground activations, social and TV content, the spiced rum brand gave out free tickets to fellow 'Morgans' over the age of 21 to matches like the 2019 All-Star Game and 2019 MLS Cup just for being named Morgan.
For more fun all season long, follow @CaptainMorganUSA on Instagram and @CaptainMorganUS on Twitter. Whether you're supporting your club at the stadium, in the pub with friends or at home, always remember to pace yourself, and enjoy Captain Morgan Original Spiced Rum responsibly. Captain's orders!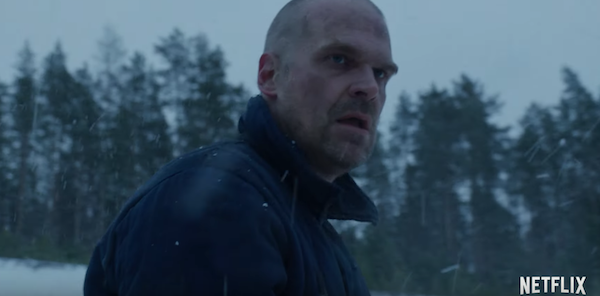 "We're excited to officially confirm that production on Stranger Things 4 is now underway — and even more excited to announce the return of Hopper! Although it's not all good news for our "American"; he is imprisoned far from home in the snowy
wasteland of Kamchatka, where he will face dangers both human…and other. Meanwhile, back in the states, a new horror is beginning to surface, something long buried, something that connects everything….
Season 4 is shaping up to be the biggest and most frightening season yet, and we cannot wait for everyone to see more. In the meantime — pray for the American."
From Russia with love,
The Duffer Brothers