Art Eddy III
This user hasn't shared any biographical information
Jabber/GTalk: Art Eddy III
Posts by Art Eddy III


Dive bar fans rejoice because today, Busch Beer and Big Buck Hunter have announced a one-of-a-kind official partnership.
It's the duo you always knew you needed, but beyond the standard in-game and on-pack partnership you'd expect (we have that too, and it's pretty cool!), these two local-bar staples are really coming together for a good cause—to raise funding and awareness for wildlife conservation efforts.
You're probably aware hunting popularity has declined recently, but did you know that a whopping 60% of wildlife conservation funding comes from the sale of hunting permits? So, counterintuitively, this decline is also putting our country's ability to fund conservation efforts at serious risk.
Enter the Busch Big Buck Hunter Permit. Starting today, hunters and non-hunters alike can help raise funds and awareness for this issue one bar, beer and buck at a time.
Permits are available for purchase for $5 on BigBuckHunter.com, with all proceeds benefitting the National Forest Foundation (NFF) and their habitat conservation efforts. In addition to supporting these efforts, swiping your permit at any Big Buck Hunter machine nationwide will unlock an exclusive "Great White Buck" level. Shoot the White Buck and you'll have a chance to take home a console of your own!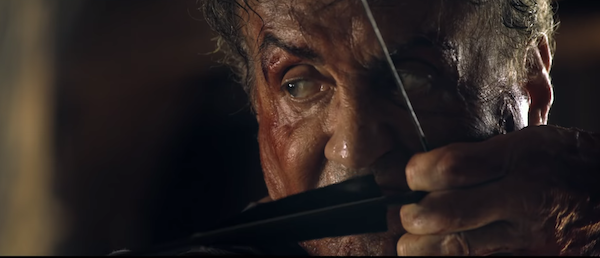 Almost four decades after he drew first blood, Sylvester Stallone is back as one of the greatest action heroes of all time, John Rambo. Now, Rambo must confront his past and unearth his ruthless combat skills to exact revenge in a final mission. A deadly journey of vengeance, RAMBO: LAST BLOOD marks the last chapter of the legendary series.
Rambo: Last Blood— In theaters September 20, 2019. Sylvester Stallone, Paz Vega, Sergio Peris-Mencheta, Adrianna Barraza, Yvette Monreal, Genie Kim aka Yenah Han, Joaquin Cosio, and Oscar Jaenada.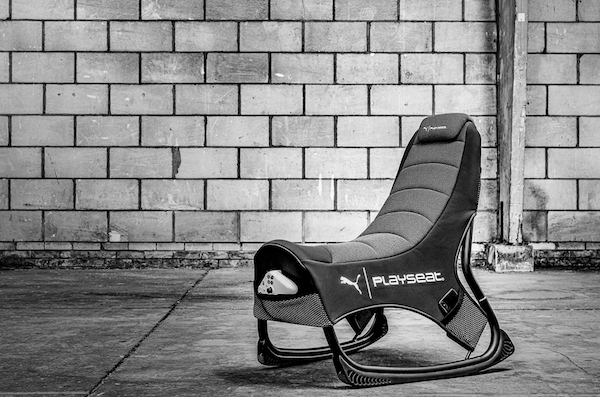 Sports company PUMA and gaming gear company PLAYSEAT have developed revolutionary seating for active gamers, building on PLAYSEAT's innovation and PUMA's extensive ergonomic and material research to turn gaming into an active experience.
The PLAYSEAT | PUMA game seat, which was presented at Europe's leading digital gaming trade fair Gamescom in Cologne, will allow gamers to maintain an active, correct sitting position with total freedom of movement and complete control.
Using high-tech, breathable materials developed by PUMA, the game seat adapts to players' positions as they get immersed in the on-screen action, while remaining comfortable even after many hours of play. It does not matter whether you are a top-level esports athlete, a console gamer, a mobile gamer or just watching your favorite show. With ultimate control at the core of its development, the game seat ensures that players and users of all levels, ages, shapes and sizes can find their ideal sitting position.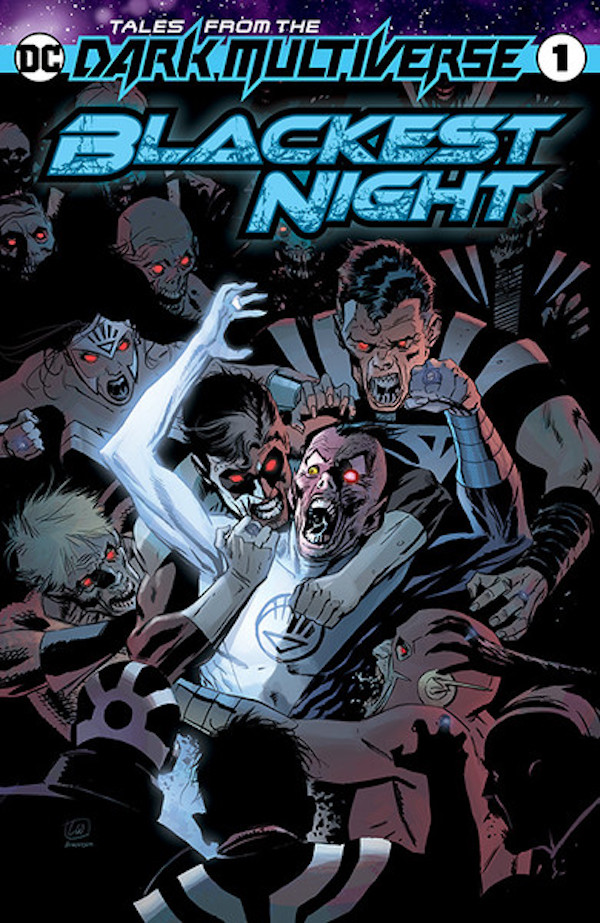 Born from the pages of the bestselling event Dark Nights: Metal, the Dark Multiverse continues to play havoc with some of the most memorable events in DC's comic book history as the publisher announced today two more additions to the Tales from the Dark Multiverse series of prestige format one-shots.
TALES FROM THE DARK MULTIVERSE: BLACKEST NIGHT #1
Writer Tim Seeley (Nightwing) and artist Kyle Hotz (Swamp Thing: Roots of Terror) team up with cover artist Lee Weeks (Batman) to retell the tale of the Green Lantern event that changed the DC Universe forever, only this time the Black Lanterns emerge triumphant! Twenty-three days after the cataclysm, Sinestro, trapped between life and death as a White and a Black Lantern, emerges as the world's last hope—the Limbo Lantern! In order to save the universe or end his life, he'll need the help of some unlikely survivors—Dove, Lobo, and Mister Miracle—all of whom will put their lives on the line to give their world one final chance! This 48-page one-shot goes on sale November 13 for $5.99, and fans can also pick up a reprint of the original Blackest Night #1 the same day for just $1.
TALES FROM THE DARK MULTIVERSE: INFINITE CRISIS #1
Writer James Tynion IV (Justice League, Justice League Dark) and artists Aaron Lopresti (Wonder Woman) and Matt Ryan (Damage) team up with cover artist Lee Weeks for this dark turn on DC's mega-event Infinite Crisis. The destruction of Superman, Batman, and Wonder Woman, the rise of Alexander Luthor and Superboy-Prime, and the rebirth of the Multiverse all began with Ted Kord, the Blue Beetle. Kord saw it all coming and died with secrets that could have saved the world. But in the Dark Multiverse, Blue Beetle survives, and with the death of Maxwell Lord by his hand, Ted sets off events that irreversibly alter the lives of not only the Justice League, but also his best friend, Booster Gold. In trying to prevent a crisis, Blue Beetle becomes the crisis, and the Dark Multiverse will never be the same. A $1 reprint of the original Infinite Crisis #1 will also be available when this 48-page one-shot goes on sale November 27, also for $5.99.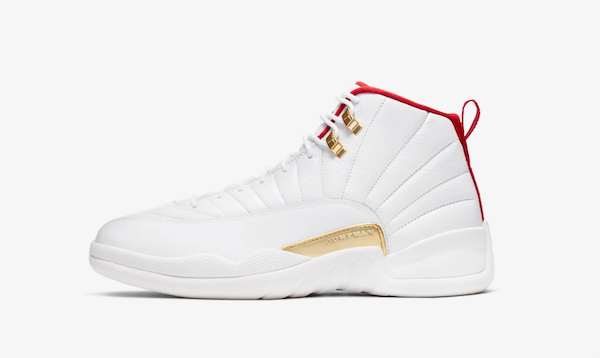 Celebrating international hoops this summer, the Air Jordan XII is ready with a new colorway to commemorate what makes the game special on a global level. First launched in 1996, the Air Jordan XII was the first to bring Zoom Air cushioning to the signature line. 23 years later, this remastered version celebrates how the game has since gone global, with pops of metallic gold to represent the ultimate goal, winning the gold. The Chinese characters on the red heel tab remind us what it's all about: loving the game.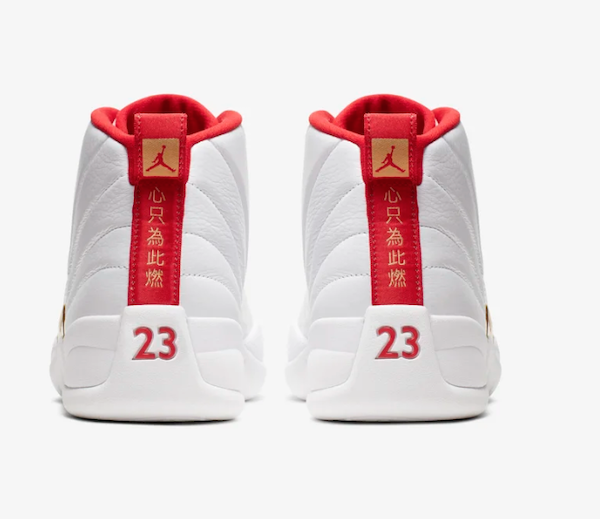 It comes out this Saturday at nike.com.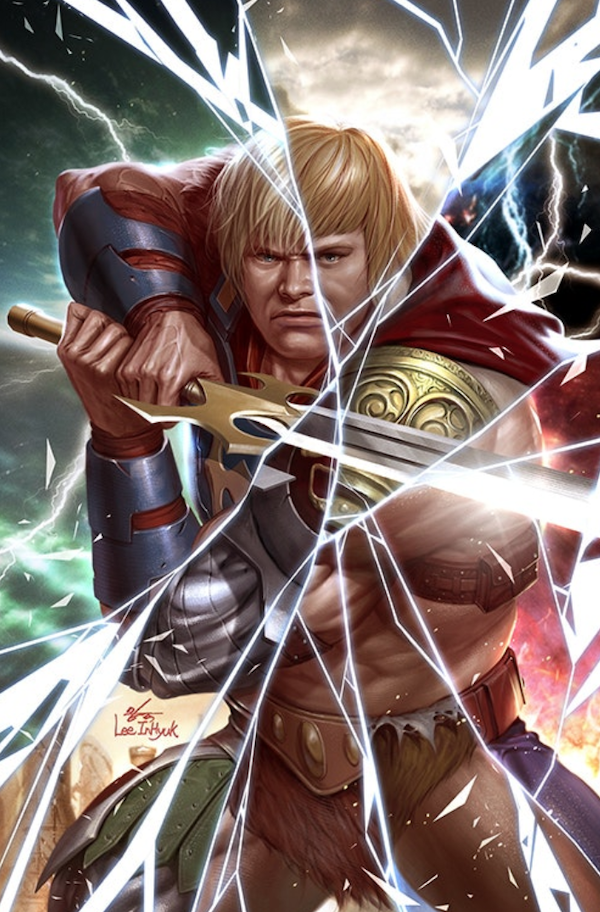 As announced at a recent panel during Power-Con in Anaheim, CA, DC and Mattel are teaming up once again to chronicle new adventures of Eternia's greatest champion in HE-MAN AND THE MASTERS OF THE MULTIVERSE, a six-issue limited series debuting in November. Writer Tim Seeley, artists Dan Fraga and Richard Friend, along with cover artist Inhyuk Lee join forces to tell this tale of heroes making their last stand to protect their kingdoms against an impossible threat. In their desperation, they're forced to risk their futures by reaching out to an unlikely and potentially dangerous ally.
"The Masters of the Universe franchise continues with the all-new comic book series, He-Man and the Masters of the Multiverse," said Rob David, VP of Mattel. "With multiple He-Mans working together from different dimensions to save the multiverse, this series created in partnership with the expert writers and illustrators from DC Comics will be sure to delight new and old fans alike, while adding an entirely new dimension to the Power of Grayskull."
The scourge of Anti-Eternia is unleashed on the Multiverse bent on utter destruction. Each version of Eternia has fallen in the wake of his devastation as he steals its power and grows stronger. Now it's up to a rag-tag team of surviving He-Men from across the multiverse to stem the tide, but to do so they'll have to recruit the one man in existence that might help them win: Prince Keldor, the man who would be Skeletor!
"DC has had a long-standing and exciting partnership with Mattel in bringing the adventures of He-Man to comics and our fans," said Hank Kanalz, SVP, Publishing Strategy and Support Services. "DC also knows what it means to showcase characters from across its own multiverse; I'm looking forward to seeing the different iterations of He-Man and other Masters of the Universe characters in this series."
On sale November 20, this 32-page debut issue also features a variant cover by interior artist Dan Fraga and is priced at $3.99.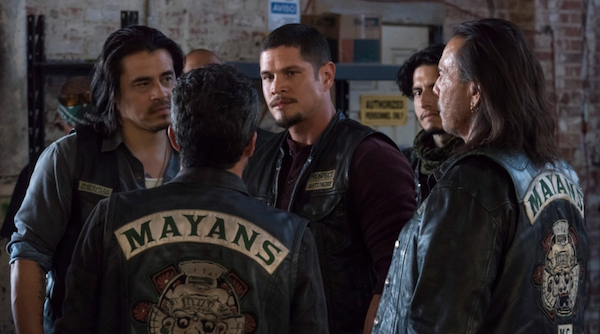 Mayans M.C. is the next chapter in Kurt Sutter's award-winning Sons of Anarchy saga. In a post Jax Teller world, Ezekiel "EZ" Reyes (JD Pardo) is fresh out of prison and a prospect in the Mayans M.C. charter on the Cali/Mexi border. Now, EZ must carve out his new identity in a town where he was once the golden boy with the American Dream in his grasp.
The exclusives in the DVD are the Hit the Ground Roaring and Customizing the Mayans' Signature Bikes segments. Season 1 comes out tomorrow August 20th. Click here to purchase it.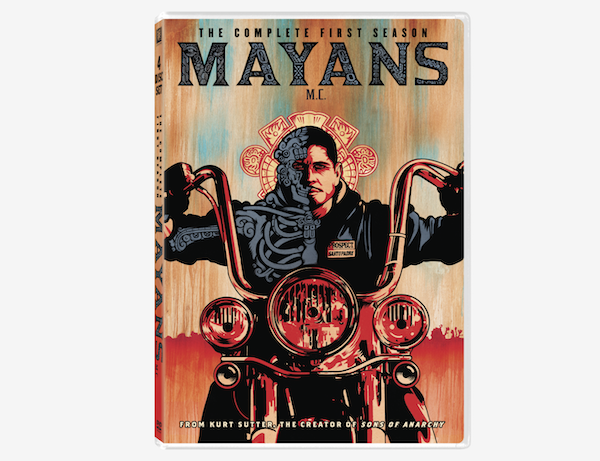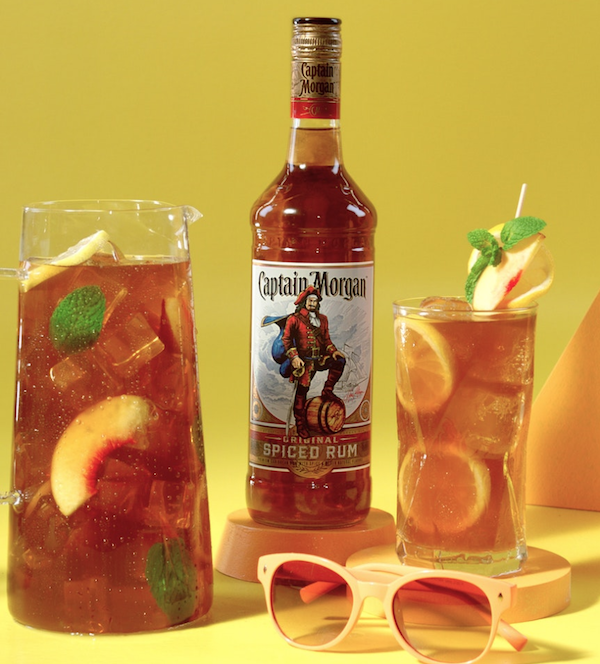 There's no better day to be a Captain than on National Rum Day – this Friday, August 16th.
We're celebrating with some summery cocktails, including Frozen Captain & Cola, Captain Morgan Iced Tea, Captain Morgan Mango Daiquiri and Captain Morgan's 'The Great White.'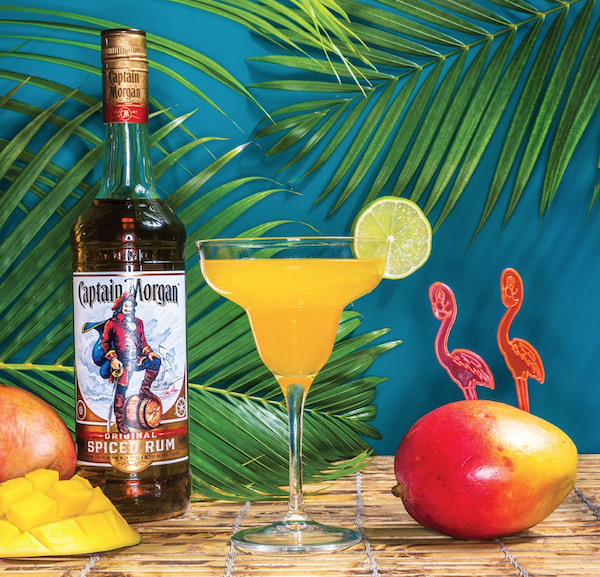 Frozen Captain & Cola
Ingredients
4 ounces Captain Morgan Original Spiced Rum
16 ounces cola
1 ounce fresh lime juice, plus 2 lime wheels for garnish
1 cup ice
Serve in Tall Glasses
Steps
1. Combine all the ingredients in a blender and
blend until smooth.
2. Pour the cocktail into glasses and garnish
with lime wheels.
Captain Morgan & Iced Tea
Ingredients
7.5 ounces of Captain Morgan Original Spiced Rum
15 ounces of Iced tea
1 lemon
1 peach
Handful of mint
Serve In
Tall Glass
Steps
1. Pour 7.5 ounces of Captain Morgan Original Spiced Rum into a pitcher.
2. Mix in 15 ounces of Iced tea.
3. Garnish with lemons, peach and mint.
Captain Morgan Mango Daiquiri
Ingredients
1 ½ ounces Captain Morgan Original Spiced Rum
1 ounce mango nectar
½ ounce simple syrup
¾ ounce fresh lime juice, plus 1 lime wheel for garnish
Serve In
Chilled Coupe Glass
Steps
1. Combine all the ingredients in a cocktail shaker and fill with ice.
2. Shake and strain the cocktail into a chilled coupe glass.
3. Garnish with the lime wheel.
The Great White
Ingredients
1 ounce of Captain Morgan White Rum
1 ounce of Captain Morgan LocoNut
½ ounce of lime juice
2 ounces of pineapple juice
½ ounce of simple syrup
8 dashes of aromatic bitters
Garnish: 1 pineapple leaf, sea salt, 1 cocktail cherry, grated nutmeg
Serve In
Tiki Mug
Steps
1. In a cocktail shaker, combine the rum, LocoNut, lime juice, pineapple juice, and simple syrup.
2. Dry-shake and strain the cocktail into a tiki mug filled with crushed ice.
3. Mound the top of the cocktail with extra crushed ice and top with bitters.
4. Garnish with the pineapple leaf, a punch of salt, cherry, and nutmeg.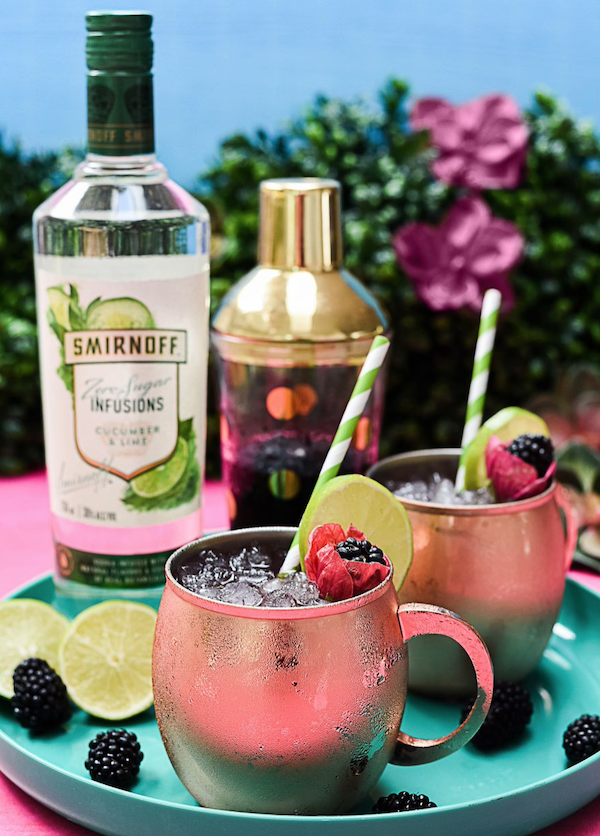 Summer may be winding down, but Smirnoff is still heating up with their newest line of speciality vodka, Smirnoff Zero Sugar Infusions, which brings 100% fun and 0% sugar (oh, and gluten-free!) to your favorite cocktail. With Labor Day coming up, I wanted to share three delicious new cocktails, perfect for one last summer soiree with your besties: Blackberry Cucumber Moscow Mule, Sparkling Strawberry Rose Ice Pop and Watermelon Party Punch.
Using the three yummy flavors of Smirnoff Zero Sugar Infusions, Cucumber & Lime, Watermelon & Mint and Strawberry & Rose - these cocktails are for those who want to have their (sugar-free) cake and eat it too this Labor Day. Priced at a suggested retail price at $11.99, Smirnoff Zero Sugar Infusions are perfect for every budget. Plus – all the recipes don't contain a lot of ingredients, making them easy to create for any celebration!
Blackberry Cucumber Moscow Mule
2oz Smirnoff Zero Sugar Cucumber Lime
Handful fresh blackberries
1/2 Oz Simple Syrup
4 Oz Ginger Beer
In a cocktail shaker, muddle the blackberries and simple syrup. Add in the Smirnoff Zero Sugar Cucumber Lime Vodka. Add ice and shake. Pour into a copper mug. Top with Ginger Beer
Sparkling Strawberry Rose Ice Pop – Makes 6
Ice Pop Ingredients:
6 Oz Smirnoff Zero Sugar Strawberry Rose
1lb Strawberries
4 Oz Rose Water
20 oz Pink Lemonade
In a Blender, combine the strawberries and 4 ounces of rose water. Once pureed, add in the pink Lemonade and Smirnoff Zero Infusions Strawberry Rose vodka and pulse to combine. Pour into ice pop molds and freeze overnight.
Cocktail:
4 Oz prosecco
1 ice pop
Place an Ice Pop into a cocktail glass. Pour prosecco over the ice pop
Watermelon Party Punch – Serves 8
16 ounces Smirnoff Zero Sugar Watermelon Mint
1 medium watermelon
8 ounces triple sec
24 ounces lemonade, divided
Cut the top off of a medium sized watermelon . Scoop out the insides, and place into a blender, set aside the watermelon shell. Add in 8 ounces of lemonade and blend until pureed, if needed, add in additional lemonade, 1 ounce at a time. Stir in remaining lemonade, triple sec, and Smirnoff Zero Sugar Watermelon Mint vodka. Place a Watermelon Keg Tap into the watermelon. Pour in the cocktail mixture into the watermelon and place the top back on. Serve & enjoy!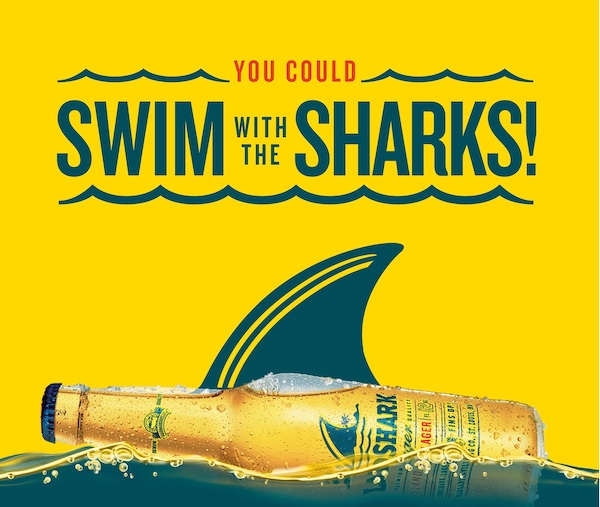 Margaritaville's favorite island-style brew, LandShark Lager is teaming up with global conservation activists at Shark Angels. Through this partnership, LandShark is aiming to aid in their efforts to educate and provide awareness to the biggest issues facing sharks and their ecosystems today. LandShark is proud to donate to their cause and in-turn adopt 100 sharks.
"We are beyond thrilled to have LandShark partner with us in order to further our mission and help drive the movement to save sharks and our oceans," says Jamie Pollack Shark Angels Executive Director. "This donation will be used to further our educational programs and help empower the next generation of shark ambassadors around the world."
To bring a shark experience to life – the Island style lager is offering fans an opportunity to visit Jimmy Buffet's Margaritaville and swim with sharks. Six lucky winners (and a friend!) will win an all inclusive trip to Margaritaville Resort in Hollywood, Florida for two nights, leading up to the ultimate experience – a real shark dive.
A trip for adrenaline lovers, sun chasers and shark afficinadoes, all fans 21+ have to do is text SHARK to 78896 for a chance to win. Fans interested can now enter through August 24th, with the trip set on September 12-14. Come hang with us our home of Margaritaville – one of the world's greatest places to party – where the sun is always shining, the tide is just right and the LandShark flows freely.