Reebok Classic Brings In Ariana Grande, Sharina Gutierrez And Rae Sremmurd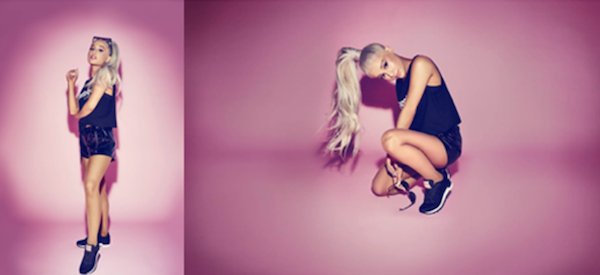 Some really cool news out of Reebok came to the forefront this week. Reebok Classic announces the addition of international pop star Ariana Grande, supermodel Sharina Gutierrez and rap-duo Rae Sremmurd to the next iteration of its Always Classic Spring/Summer 2018 campaign, showing the world what it means to be Always Classic with the new Classic Leather Flexweave.
A brand that fiercely believes in those who challenge expectations and push their creative boundaries, Reebok's new Always Classic campaign brings together the most disruptive and authentic style pioneers of this generation and unites them with Reebok Classic's iconic Franchise Four collective: the Freestyle Hi, Classic Leather, Club C and Workout Plus. First up celebrating the newest silhouette, the Classic Leather Flexweave, a reimagining of the iconic Reebok Classic sneakers, are Ariana Grande, Swae Lee and Slim Jxmmi.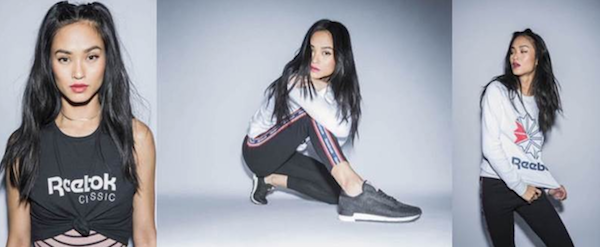 The Classic Leather silhouette is an icon of style, and the Flexweave evolution only adds to its legendary status. Ariana Grande and Rae Sremmurd brings an innovative energy to the table, taking the silhouette to new heights of self-expression. As hit-producing artists, Ariana and Rae Sremmurd are changing the game and creatively stretching the very essence of their genre. Known for their fresh and fearless style choices from the stage to the red carpet, they all bring their own flair to what it means to be Always Classic. With a signature style that is as diverse and unique as their assortment of hit singles, one thing that remains constant is their fresh footwear and the Flexweave has become a staple part of their distinctive style.

As a style shapeshifter in her own right, Sharina Gutierrez also isn't afraid to have her own distinct fashion identity, refusing to follow fashion trends or look to others for fashion choices but instead trusting her fashion instincts to remain true to herself. Live communication. Still looking at pictures and texting? But with live people more fun! Video communication with users sexy cam girl — the most popular video chat in the world. Our chat has no analogues and is fundamentally different from other video chats.
The Flexweave's new openweave technology combines 8 different fibers, providing a perfect union of stability and breathability; durability and flexibility. The power of 8 means never having to sacrifice comfort or movement in the upper, creating a fashion forward silhouette for those who want to stand out.
Always Classic champions the people whose fearless self-expression and nonconformist attitudes turn heads and set trends around the world. Alongside Ariana, Sharina and Rae Sremmurd, the campaign features some of Reebok's most daring brand partners, including Rapper Lil Yachty and international supermodel Gigi Hadid.
Shop the new Classic Leather Flexweave, as worn by Ariana Grande, Rae Sremmurd and Sharina for $95 at http://www.reebok.com/us/classic_leather.
Related Posts
| | | |
| --- | --- | --- |
| | Print article | This entry was posted by Art Eddy III on March 17, 2018 at 5:26 am, and is filed under Lifestyle. Follow any responses to this post through RSS 2.0. Both comments and pings are currently closed. |
Comments are closed.