Lexus Introduces A New Generation With The Lexus ES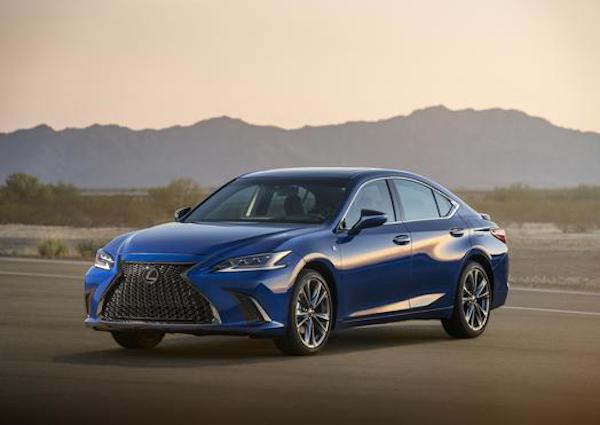 Yesterday Lexus released some very cool news.  After six generations of unprecedented success in the entry-luxury sedan category, the next-generation Lexus ES is forging a new, more ambitious path. Long known for its unparalleled comfort, refinement and luxury appointments, the seventh-generation ES builds on its strengths with an all-new chassis that allows for a more dynamic exterior design and the introduction of the first ES F SPORT.
Representing the third vehicle in the Future Chapter of Lexus that started with the LC coupe and LS sedan, the new ES expands that vision of the brand's future to a broader audience. Traditional buyers will find the new ES more spacious, quieter and safer than ever before while a new generation of customers will be introduced to a sedan with sharpened performance, class-leading active safety technology and a level of craftsmanship rarely found in this segment.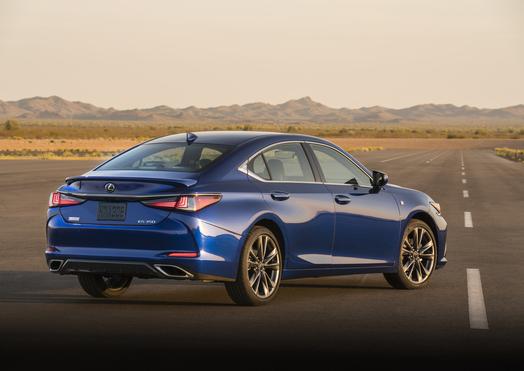 The engineering team led by Yasuhiro Sakakibara had one clear goal when it came to the ES: transform the image of the ES. That meant turning a sedan known primarily for comfort and quietness into one that is equally capable of delivering class-leading handling and power that you can feel and hear.
According to Sakakibara, this ES was built to deliver a fundamentally higher level of performance than any of its predecessors. "We knew that this ES had to feel responsive and easy to drive, no matter what kind of road it was on and that can only be achieved with a solid foundation."
The starting point was the newly developed GA-K chassis. It's an exceptionally rigid front-wheel drive chassis, rivalling the GA-L rear-wheel drive platform used for the LC coupe and LS sedan in terms of torsional stiffness. Various grades of high-tensile steel reduce weight versus previous platforms while additional enhancements like an all-new multi-link rear suspension design, rack-mounted electric power steering and a V-brace mounted behind the rear seat gave the engineers the flexibility to tune the ES with a newfound level of precision.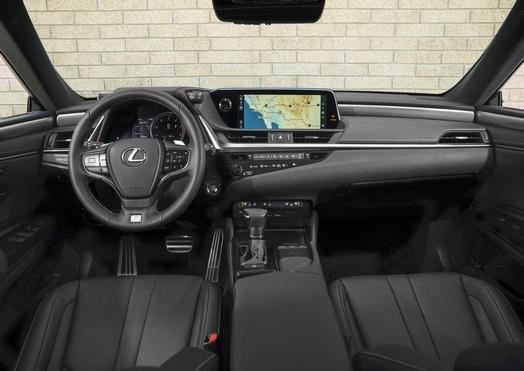 All of the upgrades to the chassis were designed to deliver a sense of comforting predictability coupled with a feeling of quick response to every movement. Δείτε πώς το Cialis μπορεί να βοηθήσει τη στυτική σας δυσλειτουργία. Το φάρμακο στην Ελλάδα που σίγουρα θα καταπολεμήσει τη στυτική δυσλειτουργία Yoshiaki Ito, chief test driver for Lexus, describes the ES's heightened level and refined definition of comfort by saying: "We want every kind of driver to feel a sense of complete control when they are behind the wheel of the ES. It's a level of comfort that goes beyond merely delivering a smooth ride."
When it goes on sale in September, the 2019 Lexus ES will usher in a new era for one of the brand's most popular models. Much like the flagship LS, the new ES sedan addresses the need to engage a broader range of customers. It delivers everything that traditional Lexus buyers expect along with elements that will draw in those who haven't considered the brand before. Bolder styling, more dynamic performance, unique cabin materials and the latest technology add a chapter to the ES story that hasn't been told, but that all changes in 2018.
Related Posts
| | | |
| --- | --- | --- |
| | Print article | This entry was posted by Art Eddy III on April 25, 2018 at 4:01 pm, and is filed under Lexus. Follow any responses to this post through RSS 2.0. Both comments and pings are currently closed. |
Comments are closed.