Win A Blu-ray Movie Bundle Featuring Den Of Thieves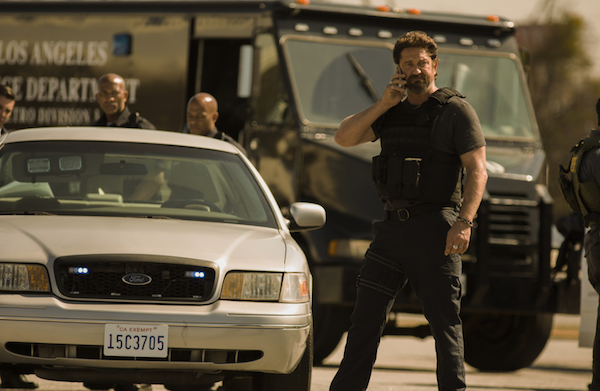 Thanks to Universal Pictures Home Entertainment you can win a Den of Thieves prize pack. It is O'Shea Jackson and Ice Cube prize pack. You can win the following items. All you need to do is tell us out of the five films below which is the one you can't wait to see. Let me know on my Twitter account here. This prize pack giveaway is to celebrate the release of Den of Thieves out now on Blu-ray and digital.
1 Blu-ray Combo Pack of Den of Thieves
1 Blu-ray Combo Pack of Straight Out of Compton
1 Blu-ray Combo Pack of Ride Along
1 Blu-ray Combo Pack of Ride Along 2
1 Blu-ray Combo Pack of Ingrid Goes West
The inevitable clash between an unbeatable crew addicted to heists and an elite unit of Los Angeles detectives comes to a head in Den of Thieves, arriving on Digital on April 10, 2018 and on Blu-ray™, DVD and On Demand on April 24, 2018 from STXfilms and Universal Pictures Home Entertainment. Directed by Christian Gudegast, the film blurs the lines between good and evil by examining the rivalry between a police unit, led by Gerard Butler), and a crew of career criminals featuring Curtis "50 Cent" Jackson, Pablo Schreiber, O'Shea Jackson Jr. and Evan Jones.
Den of Thieves is a gritty Los Angeles crime saga which follows the intersecting and often personally connected lives of an elite unit of the LA County Sheriff's Department and the state's most successful bank robbery crew as they plan a seemingly impossible heist on the Federal Reserve Bank of Downtown Los Angeles.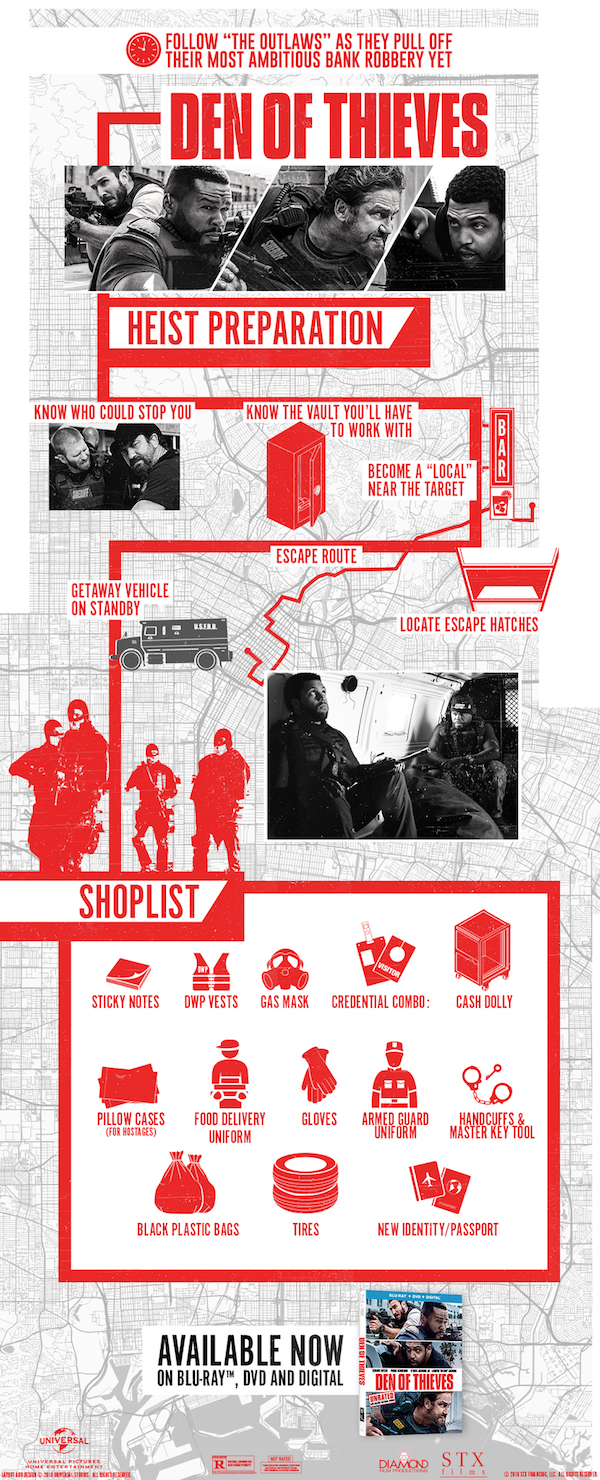 In addition to both the action-packed theatrical version and the extended unrated version with footage not seen in theaters, Den of Thieves on Blu-ray™, DVD, and Digital also features never-before seen bonus content including an alternate ending, outtakes and deleted scenes, and insightful commentary from the filmmakers. https://www.xe88-official.com
BONUS FEATURES on BLU-RAYTM, DVD AND DIGITAL
Alternate Ending
Alpha Males – The cast describes how the tough characters in the film blur the lines between the good guys and the bad guys.
Into the Den – Director Christian Gudegast and the cast describe the two brotherhoods within the film, the renegades and the outlaws, and their unique sets of skills.
Alameda Corridor – The cast and director discuss filming the intense scene that take place on the streets of L.A. and the extensive weapons training it took to film it.
Outtakes and Deleted Scenes
Commentary with Director Christian Gudegast and Producer Tucker Tooley
Den of Thieves Theatrical Cut
Related Posts
Comments are closed.